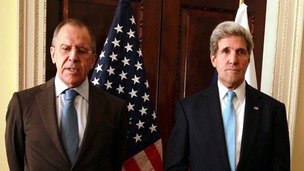 John Kerry warned of "consequences" after his Russian counterpart made clear Moscow would respect the outcome of Crimea's referendum.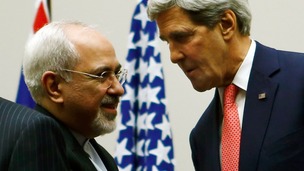 The nuclear agreement between Western powers and Iran was broadly welcomed by politicians, former world leaders and Middle East experts.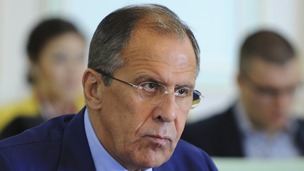 As Sergei Lavrov and John Kerry bid for a peaceful resolution to Syria, a former British diplomat says the US is "taking on the master".
Live updates
Nigeria: Captured girls 'face rape danger'
US Secretary of State John Kerry has reiterated his condemnation of the recent kidnapping of more than 200 Nigerian schoolgirls as a US team prepares to offer direct assistance on the ground
Kerry said at a Washington news conference: "Our inter-agency team is hitting the ground in Nigeria now, and they are going to be working in concert with President Goodluck Jonathan's government to do everything that we possibly can to return these girls to their families and their communities.
"We are also going everything possible we to counter the menace of Boko Haram.
"The entire world should not only be condemning this outrage, but should be doing everything possible to help Nigeria in the days ahead."
Nigeria: Captured girls 'face rape danger'
US Secretary of State John Kerry said the United States has offered Nigeria support in its search for more than 200 girls kidnapped in Nigeria.
Kerry said the US Embassy in Abuja will form a "coordination cell" that will provide expertise on intelligence, investigation and hostage negotiations, while also helping to facilitate information sharing and victim assistance.
He said he spoke with Nigerian President Goodluck Jonathan earlier that day, who accepted the offer.
Advertisement
Cameron offers more Typhoons for Nato air mission
The US Secretary of State has called events in Ukraine a "wake up call" to NATO allies.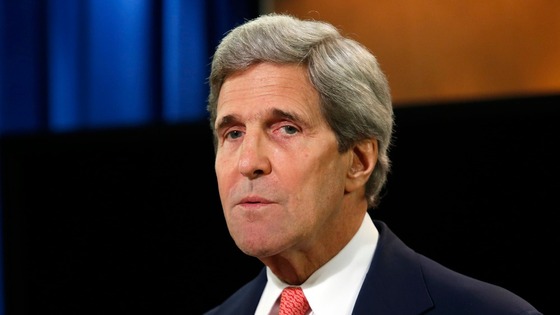 John Kerry said allies must make it clear to Russia that NATO territory is inviolable, saying "we will defend every piece".
He said the Ukraine crisis puts "our entire model of global leadership" at risk.
Cameron offers more Typhoons for Nato air mission
Sergei Lavrov has told US Secretary of State John Kerry that Ukraine must stop its military operation in the country's southeastern as part of efforts to defuse the crisis, the Russian Foreign Ministry said.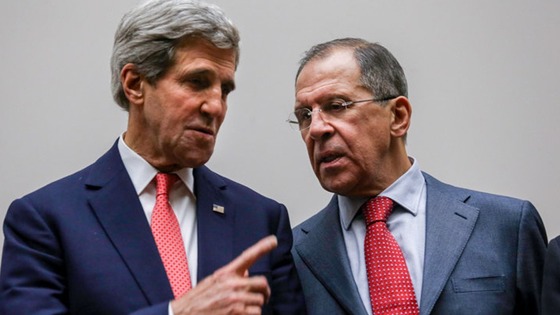 In a telephone conversation with Kerry, Lavrov also urged the US to use its influence to secure the release of what the ministry called leaders of the "protest movement" in the region - a reference to pro-Russian separatists.
Kerry and Lavrov discussed efforts to resolve the situation involving detained OSCE military observers, the ministry said, adding that the controlling parts of southeastern Ukraine had not been properly informed of the observers' plans to travel there.
Russian govt: We will respond to attack on our interests
The four-way talks between diplomats from the US, Russia, Ukraine and the EU have now run an hour over schedule, according to ITV News Diplomatic Correspondent John Ray.
Geneva Ukraine talks now an hour over schedule. A tentative sign of progress?
Being told lots of serious faces among ministers as they take breaks between rounds of one on ones. Sounds like a good thing....
One source says no word yet on agreed statement but that they are working on one is way ahead of where some feared they'd end up today
Russian govt: We will respond to attack on our interests
US Secretary of State John Kerry has met his Ukrainian and Russian counterparts ahead of four-way talks between representatives of the US, Ukraine, Russia and the EU.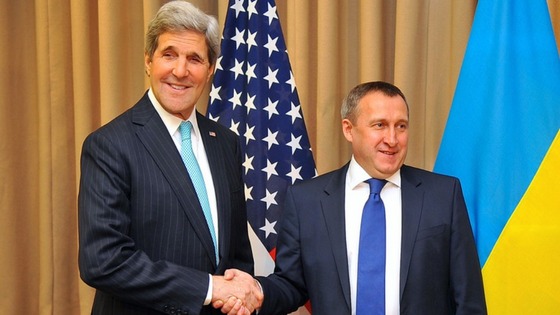 Mr Kerry met Russia's Sergei Lavrov and Ukraine's Andriy Deshchytsia, having earlier held bilateral talks with EU foreign affairs chief Baroness Ashton.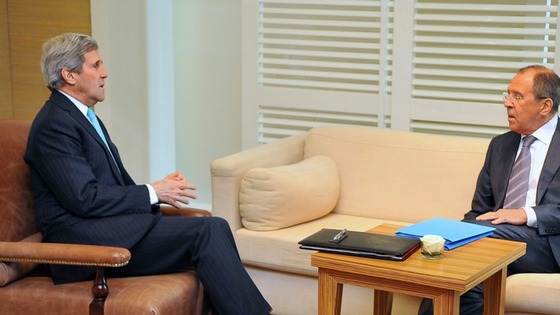 Advertisement
Russian govt: We will respond to attack on our interests
US Secretary of State John Kerry has begun bilateral talks with the EU's high representative for foreign affairs, Baroness Ashton, about the situation in Ukraine.
Later this morning the pair will join the Russian and Ukrainian foreign ministers for a further round of talks on resolving the crisis.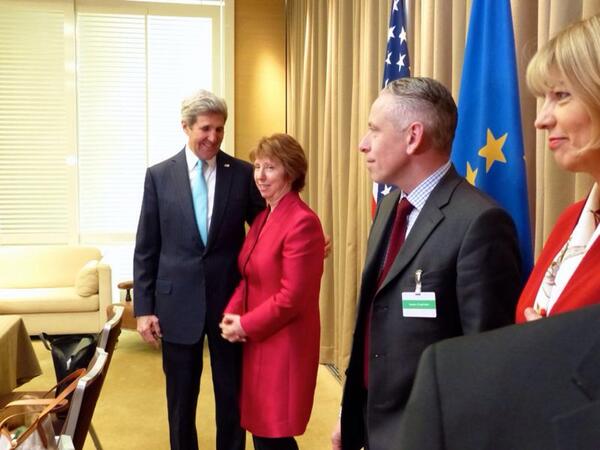 'Man charged' after security alert at Boston Marathon vigil
US Secretary of State John Kerry tweeted on the first anniversary of the Boston Marathon bombings:
One year later, even if you were miles from home, no Bostonian will forget this day. Remember victims, honor heroes. We are #BostonStrong.
Read: Washington Correspondent Robert Moore's blog on the survivors of the bomb attacks
Russian govt: We will respond to attack on our interests
Russia and the United States exchanged strong-worded warnings over armed actions in Ukraine today.
Russian Foreign Minister Sergei Lavrov said that any armed action by Ukrainian authorities in the east of the country would undermine efforts at a diplomatic solution to the conflict.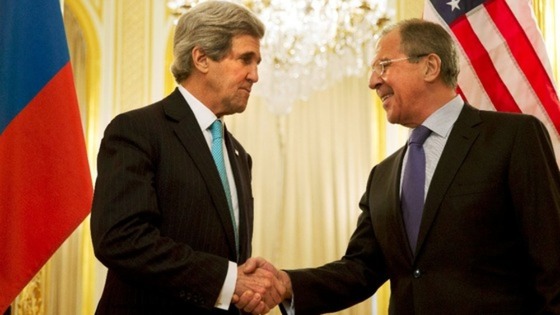 Mr Lavrov made the warning during a call from US Secretary of State John Kerry, who in turn expressed concern about Russia's role in "inciting" trouble in eastern Ukraine, the Russian Foreign Ministry said in a statement.
The White House warned Russia against further military action in Ukraine after armed separatists seized government offices in the eastern city of Slaviansk today, saying the situation was reminiscent of what recently happened in Crimea.
Mr Lavrov said Ukraine was "demonstrating its inability to take responsibility for the fate of the country."He said that any use of force against Russian speakers in the east of Ukraine "would undermine the potential for cooperation."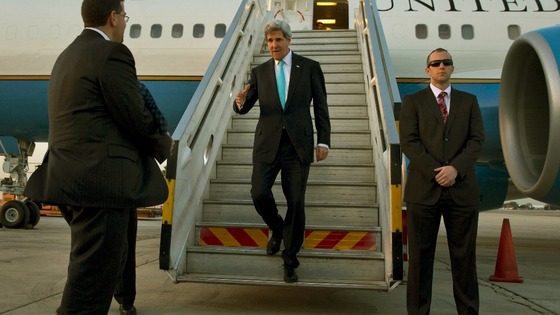 US secretary of state John Kerry is heading back to the Middle East for talks with Israeli and Palestinian leaders as peace negotiations hit a critical make-or-break point.
The US state department said Mr Kerry will travel to Israel and the Palestinian territories amid a flurry of diplomatic activity by American mediators, in the hope of salvaging the troubled negotiations and getting them to extend the talks beyond a current late-April deadline.
Load more updates
Back to top