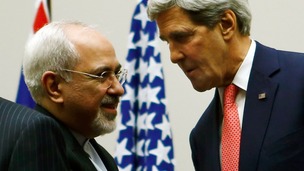 The nuclear agreement between Western powers and Iran was broadly welcomed by politicians, former world leaders and Middle East experts.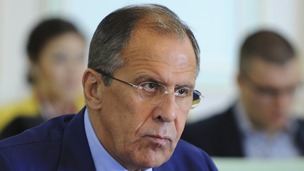 As Sergei Lavrov and John Kerry bid for a peaceful resolution to Syria, a former British diplomat says the US is "taking on the master".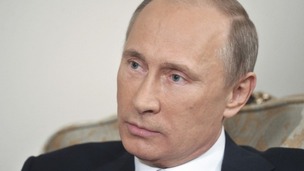 Is Russia's proposal for international monitors to oversee Syria's arsenal of chemical weapons, serious diplomacy or just making trouble?
Live updates
Police re-capture government building in Donetsk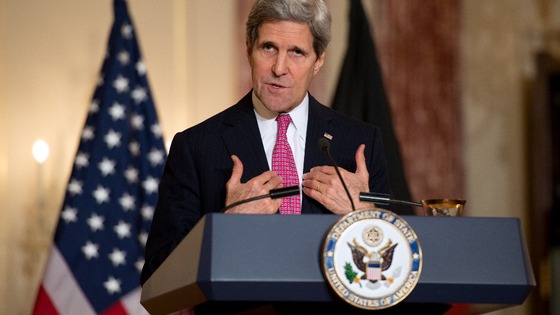 US Secretary of State John Kerry has condemned Russia's potential move for military intervention in Ukraine, in what he called "the Russian Federation's invasion and occupation of Ukrainian territory" despite a statement by Russia's Prime Minister that no decision had been made.
Mr Kerry said in statement: "Unless immediate and concrete steps are taken by Russia to de-escalate tensions, the US-Russian relations and on Russia's standing will be profound."
Police re-capture government building in Donetsk
Russia assured the United States it would respect the sovereignty of Ukraine, US Secretary of State John Kerry said.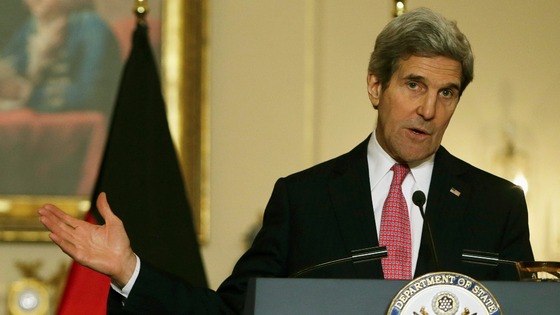 Kerry spoke to Russian Foreign Minister Sergei Lavrov yesterday, who said Russian military exercises on the Ukrainian border were previously scheduled and unrelated to recent events in the country.
The Secretary of State urged Russia to join them in stabilising the country and said the US would be monitoring whether Moscow keeps its word not to interfere in the former Soviet republic.
Armed men - reportedly wearing Russian military uniforms - have occupied an airport in Ukraine's Crimea region, a day after a group seized government buildings in the region.
Advertisement
US warns against Russian military intervention in Ukraine
William Hague is due to hold talks with US Secretary of State John Kerry about the ongoing situation in Ukraine, after Russia questioned the legitimacy of the country's interim leadership.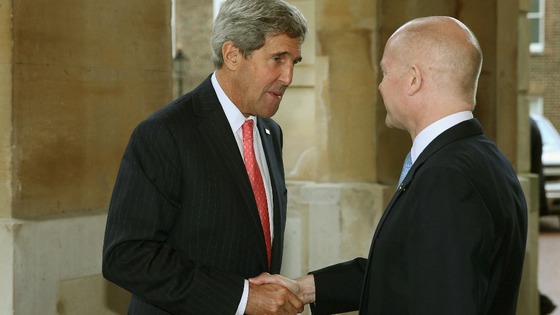 Mr Hague has warned that Ukraine faces imminent economic collapse without support from the international community and Washington, and the Foreign Secretary is due to meet representatives from the International Monetary Fund in Washington to discuss the country's financial plight.
Russian prime minister Dmitry Medvedev said authorities in the country had taken power as a result of "armed mutiny".
An arrest warrant has been issued for ousted president Viktor Yanukovich who has reportedly fled to a pro-Russian area.
US warns against Russian military intervention in Ukraine
US Secretary of State John Kerry told his Russian counterpart of his government's "strong support" for the Ukraine parliament's actions to name an interim president and prime minister:
Ukraine takes its first steps towards regime change: Latest updates
US warns against Russian military intervention in Ukraine
Russian Foreign Minister Sergei Lavrov told US Secretary of State John Kerry that the peace deal signed in Ukraine had been "sharply degraded by opposition forces' inability or lack of desire" to respect it, the Foreign Ministry said.
Tymoshenko: Ukraine 'will join the EU in the near future'
"Illegal extremist groups are refusing to disarm and in fact are taking Kiev under their control with the connivance of opposition leaders," Lavrov told Kerry by telephone, according to a Russian Foreign Ministry statement.
US Secretary of State John Kerry has criticised Venezuela's "unacceptable" use of force against anti-government protesters and political figures.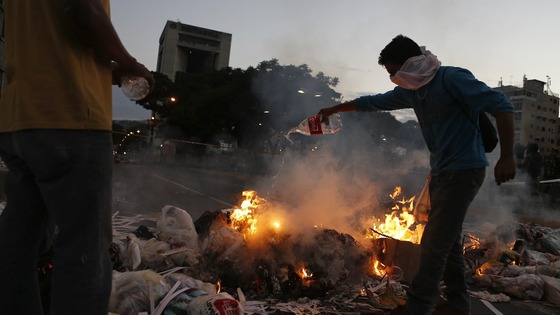 "Despite calls from thatcountry's democratic opposition and the international community, the Venezuelangovernment has confronted peaceful protesters with force and in some cases witharmed vigilantes claiming to support the government ...This is not howdemocracies behave," Kerry said.
Read: Venezuela expels three US officials amid protests
"The government's use of force and judicial intimidation against citizens and political figures, who are exercising a legitimate right to protest, is unacceptable and will only increase the likelihood of violence," he added.
He called on the Venezuelan government to release jailed dissidents "and initiate a process of genuine dialogue with the democratic opposition.
Advertisement
US Secretary of State John Kerry met his Iranian counterpart Mohammad Javad Zarif at a conference in Germany today, a US spokesperson said.
The State Department said that My Kerry told Mr Zaris that the US would continue to enforce existing sanctions on Iran.
US Secretary of State John Kerry dismissed suggestions that the United States was withdrawing from world affairs as "a myth".
"I'm perplexed by claims I occasionally hear that somehow America is disengaging from the world - this myth that America is pulling back, or giving up, or standing down. In fact, nothing could be further from the truth," Mr Kerry told the World Economic Forum in Davos, Switzerland.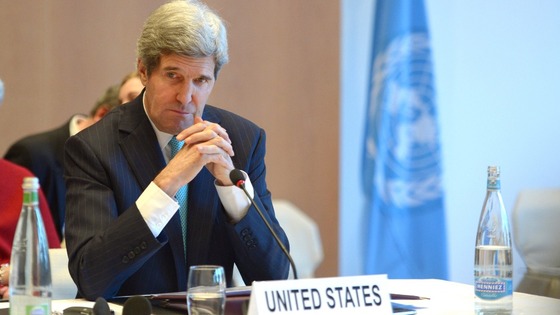 His remarks were seen partly as a response to Saudi Prince Turki al-Faisal, a former intelligence chief, who told a Davos panel earlier on Friday that the world was disappointed with a "sense of no direction" in US foreign policy.
"You can't find another country - not one country - as proactively engaged or that is partnering with so many Middle Eastern countries as constructively as we are, on so many high-stake fronts," he said.
US calls for convoys to Homs where 'people are starving'
US Secretary of State John Kerry said there was "no way" president Bashar al-Assad can be part of a transitional government in Syria.
Kerry added that Assad cannot regain legitimacy to govern and the Geneva peace talks will be "tough and complicated".
Syria peace talks to go ahead without Iran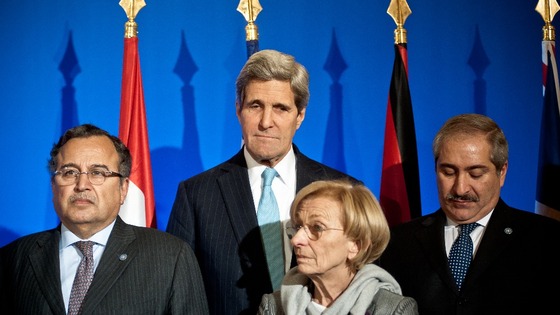 The United States has said a UN invitation to Iran to participate in Syrian peace talks on January 22nd should be withdrawn unless Tehran publicly states its support for a 2012 agreement that establishes a transition government in Syria.
"If Iran does not fully and publicly accept the Geneva communique, the invitation must be rescinded," State Department spokeswoman Jen Psaki said in a statement.
The United States has long said that Iran should not be allowed to attend the talks in Switzerland until it states its support for the June 2012 agreement.
U.S. Secretary of State John Kerry is leading the U.S. delegation to the talks.
Load more updates
Back to top