A five-year-old girl who wrote a letter of apology to department store John Lewis after she broke a bauble has been found following a social media campaign.
The girl, who signed her name as Faith, sent the letter after she accidentally broke the decoration while visiting a shop in Cambridge.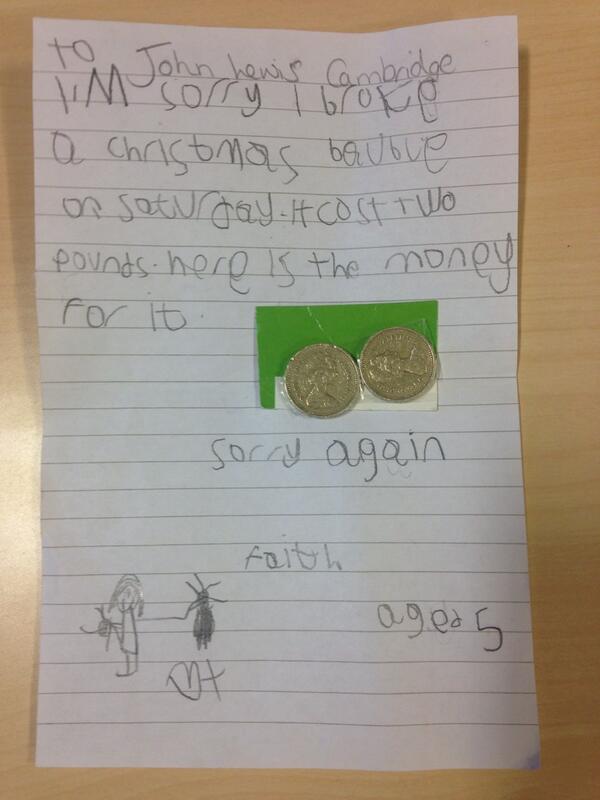 Branch manager Dominic Joyce launched a bid to find the girl on Twitter using the tag #findfaith, saying he would like to thank her for the "adorable gesture".
John Lewis confirmed that the girl's parents had been in touch this morning but had indicated that no further thanks was needed.
Read: Five-year-old confesses to John Lewis, 'I broke a bauble'