Live updates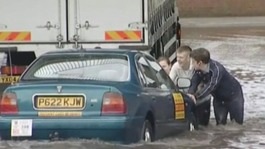 Many people in Hull are still recovering from the emotional and financial costs of 2007 floods.
Read the full story
Hull is UK's City of Culture 2017
Former Deputy Prime Minister and Hull MP John Prescott has tweeted:
Advertisement
Miliband 'speaking out as a son'
John Prescott has attacked the "outrageous" and "pernicious" Daily Mail article claiming Ed Miliband's father "hated Britain".
The former deputy prime minister told ITV News: "Do bear in mind his father fled from Europe to fight the fascists, joined the Royal Navy, and at that time Viscount Rothermere - who owned the Daily Mail - was actually writing in support of the fascist Blackshirts.
"Would I then follow the same rule and blame Mr Dacre, the [Mail] editor, for the views of the owner? No I wouldn't, and that's what is so wrong. It's hypocrisy. "
Prescott slams 'failing' Labour
Labour have reportedly drawn up plans to lower the voting age from 18 to 16 in an attempt to capture more support.
The Sunday Times said Labour's shadow minister for London, Sadiq Khan, had prepared the key reform, which could be introduced for the 2020 election if the party return to power in 2015.
Prescott slams 'failing' Labour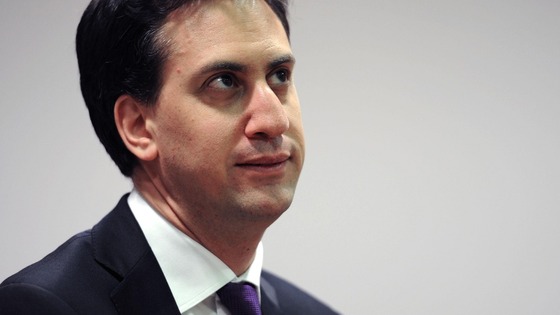 Ed Miliband has also faced renewed criticism from one of his former political gurus, who said the Labour leader currently appeared too immature to lead the country.
Academic Lord Glasman, writing in the Mail on Sunday, said: "At the very time when Labour should be showing the way ahead, it gives the impression of not knowing which way to turn."
Lord Glasman, who has written critically about Mr Miliband before, added "When the Labour battle bus should be revving up, it is parked in a lay-by of introspection. It is time for Ed Miliband to show he is a grown-up politician big enough to lead this country."
Prescott slams 'failing' Labour
Lord Prescott has urged Ed Miliband to adopt the scare-tactic approach of former Manchester United boss Sir Alex Ferguson with under-performing members of his shadow cabinet.
If shadow cabinet members aren't pulling their weight, give them the hairdryer treatment and kick 'em out.

Time is running out. We can still turn it around and win in the second half. But we need the very best team, week in, week out.
– Lord Prescott, writing in his column in the Sunday Mirror

Read: Ed Miliband pelted with eggs during south London walkabout
Advertisement
Prescott slams 'failing' Labour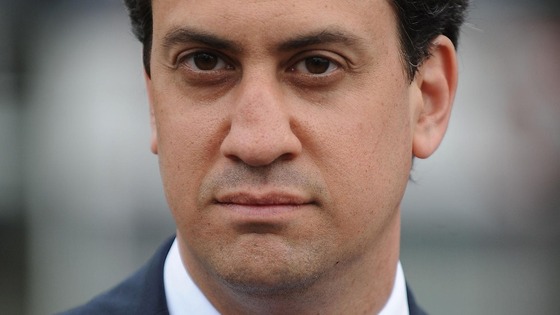 Ed Miliband has faced another attack from a senior Labour figure as a new poll suggests his approval rating is at an all-time low.
Former deputy prime minister Lord Prescott has said the shadow cabinet had "massively failed" to get its message across and urged Mr Miliband to get tougher with under-performing shadow ministers.
A ComRes poll for The Independent on Sunday and Sunday Mirror showed just 22% thought Mr Miliband was doing a good job compared to 50% who did not - an approval rating of minus 28.
That is despite Labour gaining a point on 37%, compared to the Conservatives' unchanged score of 28%.
No arrests over Miliband egging
Former deputy prime minister Lord Prescott has told ITV News he thinks the police should question a man who threw eggs at Labour leader Ed Miliband in south London today.
The Metropolitan police has told ITV News it will not be making any arrests as Mr Miliband "did not wish to take the matter any further."
But Lord Prescott has insisted there needs to be a clear message that it is "unacceptable for public people or individuals to be assaulted simply for publicity".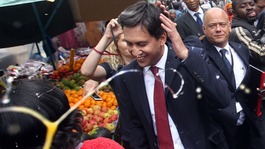 For the second time in his career, Labour leader Ed Miliband was hit by eggs thrown by a protester while on the campaign trail.
Read the full story
No arrests over Miliband egging
Former Deputy Prime Minister John Prescott has called on the Metropolitan police to interview the man who threw eggs at Labour leader Ed Miliband earlier today.
Writing on Twitter, he said:
Load more updates
Back to top