Liverpool may resist the temptation to replace Philippe Coutinho in January, instead waiting for available targets in the summer.
Read the full story ›
Liverpool's Philippe Coutinho is one of a couple of absentees but manager Jurgen Klopp says he will play his strongest team against Everton
Read the full story ›
Advertisement
Liverpool boss Jurgen Klopp says it was "not nice" shelling out £75m for Virgil van Dijk but claims they had little choice in today's market
Read the full story ›
Jose Mourinho has responded to Virgil van Dijk's £75million move by reminding Liverpool boss Jurgen Klopp of his threat to quit football if astronomical fees became commonplace.
The Reds have made the first significant move of the winter transfer window after agreeing a deal with Southampton to make Van Dijk the world's most expensive defender.
He will arrive at Anfield 18 months after Klopp insisted he wanted to "do it differently" following Paul Pogba's then-world record £92.35million switch to Manchester United, with the German suggesting he did not want to be involved in the game if such amounts became the norm rather than the exception.
Asked about Van Dijk's move at his press conference on Friday, Mourinho said: "I think the one to speak about it in a specific way has to be Jurgen. If I was one of you I would ask him about his comments about one year ago (when Pogba signed).
"Not speaking specifically about (the Van Dijk) case because in Liverpool they do what they want, and I am nobody to comment about what they do, (but) the reality is if they think the player is the right player for them, and they really want the player, they pay this amount or they don't have the player. That's the way the market is.
"When we compare now the amount of money that certain managers and we try to compare that...not even with 10 years ago, (with) three years ago, it's to compare the impossible.
"Now you are going to say Virgil van Dijk is the most expensive defender in the history of football. Was he better than (Paolo) Maldini, (Giuseppe) Bergomi or (Rio) Ferdinand? You cannot say that.
"It's just the way the market is. You pay or you don't pay. If you pay, you pay a crazy amount of money but if you don't, you don't have the player. It's as simple as that.
Jurgen Klopp can see similarities between himself and interim Swansea boss Leon Britton but hopes Liverpool can make it an unhappy start to his spell in temporary charge of the Premier League strugglers.
Britton steps in at the Liberty Stadium after Paul Clement was sacked on Wednesday and although he has ruled out taking the role full-time, Klopp believes the landscape can change quickly.
The Liverpool boss is preparing to face the rock-bottom Swans at Anfield on Tuesday recalling the similarities with his own route into management.
"If he stays as manager then it's the same career I had years ago - that's how I became a manager at Mainz," Klopp said.
"Maybe Swansea will take a chance on him. I wouldn't like to say I know him well because that would be a lie, but I know him as a player.
"I was a lifelong player at Mainz, like he was at Swansea. I think there's a chance he becomes manager, but we want to stop his dreams. Swansea are under pressure and we will be ready for them."
Liverpool host Swansea on the back of a remarkable 3-3 draw with Arsenal that saw the Reds establish a 2-0 lead then slip 3-2 behind before Roberto Firmino grabbed a 71st-minute equaliser.
"This is another draw we should have won and that's a very important thing because it's a development," Klopp said.
Jurgen Klopp has admitted to Liverpool's 'obvious problem' after his side surrendered a two-goal lead against Arsenal.
Read the full story ›
Advertisement
Liverpool boss Klopp has refused to specifically single out Salah for special praise insisting on collective accolades.
Read the full story ›
Jurgen Klopp claimed his Liverpool team had been robbed by the penalty decision which allowed Everton to take a 1-1 draw from Anfield
Read the full story ›
Liverpool cruised to victory over an insipid Spartak Moscow to reach the Champions League knockout phase for the first time since 2009.
Read the full story ›
#LFC XI: Karius, Gomez, Klavan, Lovren, Moreno, Can, Wijnaldum, Coutinho (C), Mane, Salah, Firmino. Subs: Mignolet… https://t.co/c4QhPYeTh0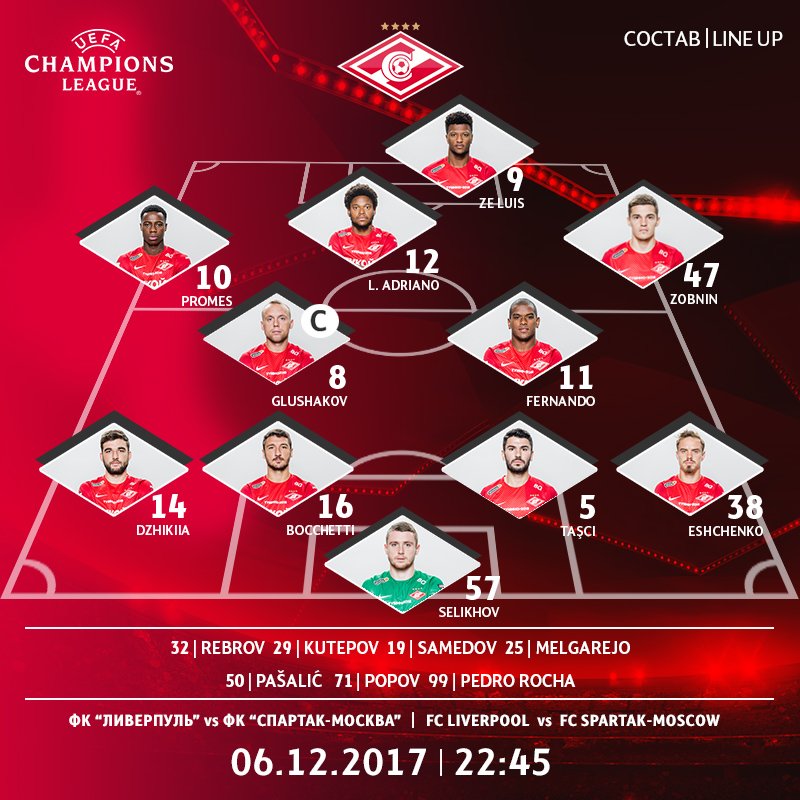 Load more updates