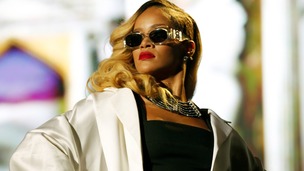 The global superstar has eclipsed Justin Bieber to become the most viewed artist on YouTube.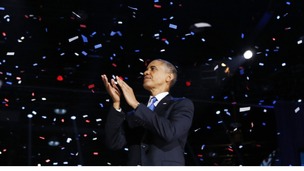 Barack Obama's 2012 social media election strategy, Kevin Spacey, Jerry Seinfeld and Justin Bieber were winners at the 'Webby Awards'.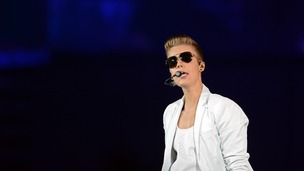 Swedish police have said they have found drugs on Justin Bieber's tour bus in Stockholm but were unlikely to pursue the case further.
Live updates
MTV awards spark controversy
Justin Bieber, Katy Perry and Eminem are among the artists who have already snapped up gongs at the 2013 MTV Europe Music Awards in Amsterdam.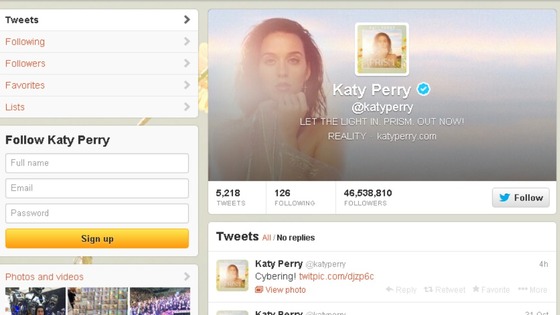 US singer Katy Perry has overtaken Justin Bieber as the most followed account on Twitter.
Canadian heartthrob Bieber, on 46,512,835 followers at the time of writing, was edged off top spot at some point today.
Californian Perry, 29, is perhaps best known for her hits I Kissed A Girl, Hot N Cold and Firework as well as her brief marriage to British comedian Russell Brand.
Advertisement
Britney Spears has been revealed as the navy's secret weapon in their fight against Somali pirates.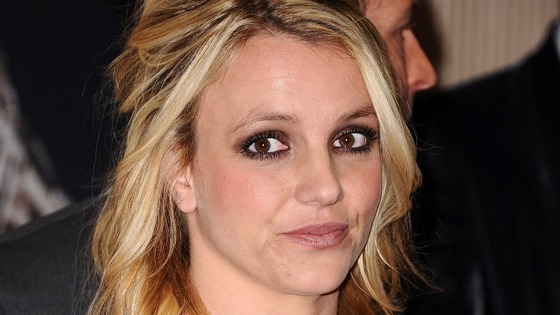 The US popstar's hits, including Oops! I Did It Again and Baby One More Time, are blasted out at full volume to deter kidnap attacks from pirates who "can't stand Western culture or music".
Merchant navy officer Rachel Owens, who works on supertankers off the east coast of Africa, told the Metro: "Her songs were chosen by the security team because they thought the pirates would hate them most. These guys can't stand Western culture or music, making Britney's hits perfect."
"It's so effective the ship's security rarely needs to resort to firing guns. As soon as the pirates get a blast of Britney, they move on as quickly as they can," she added.
The navy's ships are in constant danger from pirates and in 2011 there were 176 attacks from bandits off the coast of Africa, according to the newspaper.
However, some methods to deter the pirates have been ruled out as being too extreme, with Steven Jones of the Security Association for the Maritime Industry telling the paper: "I'd imagine using Justin Bieber would be against the Geneva Convention."
Mayweather wins 'richest' fight
American business magnate Elon Musk has flown to see boxer Floyd Mayweather take on Mexico's Saul Alvarez, on a private jet with Justin Bieber, according to his Twitter.
Venture capitalist Shervin Pishevar also joined Musk and his ex-wife Talulah Riley and his brother Kimbal.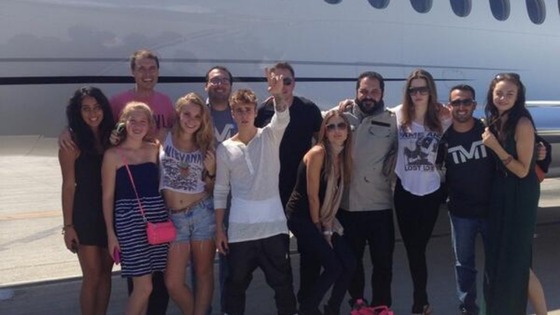 Singer-songwriter Sting has expressed concern over the way fame affects young artists like Justin Bieber.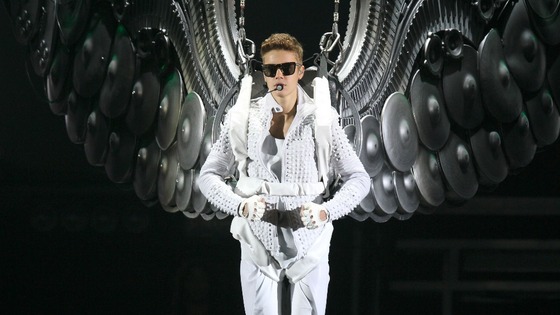 The former Police frontman told the Guardian Bieber is "in free fall" and he hopes "he survives it because a lot of people don't."
Sting also warned of the volatile nature of superstar status.
"Fame and ego and money can do terrible things.
"If I could give any advice to young musicians, it would be this: just try and enjoy it, because that truly explosive bit doesn't last for ever."
US border agents have found marijuana on a bus with singer Justin Bieber's tour as it crossed into Detroit from Windsor, Canada, according to the Associated Press.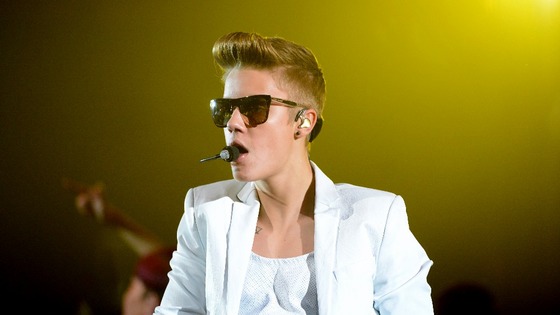 Customs and Border Protection spokesman Ken Hammond confirmed that the bus was stopped on Sunday as it attempted to enter the US on the Ambassador Bridge, according to the Detroit Free Press.
The singer was not on the bus at the time and performed later that night at Joe Louis Arena. Mr Hammond said a police dog indicated the presence of drugs on the bus and drug paraphernalia and a small amount of marijuana were found.
He said the bus driver was cited and the vehicle and its passengers were allowed to go.
Advertisement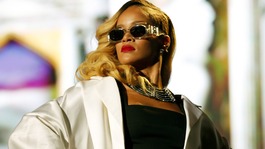 The global superstar has eclipsed Justin Bieber to become the most viewed artist on YouTube.
Read the full story
Police in South Africa are investigating how robbers were able to break into a strong-room at the Johannesburg Soccer City Stadium and make off with more than three million rand (£210,000).
Takings from Justin Bieber's Sunday night concert and an earlier concert by the U.S rockers Bon Jovi were taken in the raid.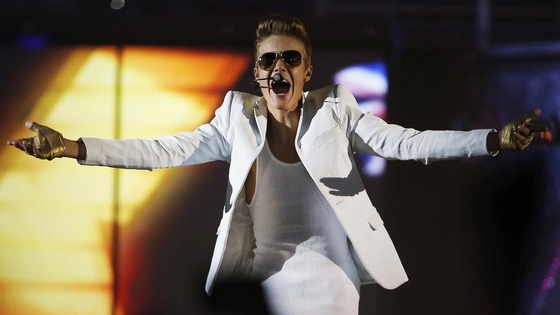 Officials didn't realise the money was missing until Monday morning.
Police from the nearby Booysens Police Station in Soweto said the robbers had used hammers and chisels to smash their way into the room.
The Canadian singing sensation Justin Bieber is being sued for $10 million by two Virginia songwriters who claim he copied their song.
Devin Copeland and Mareio Overton say that Bieber's hit song "Somebody to Love" is very similar to a track of the same title that they wrote in 2008.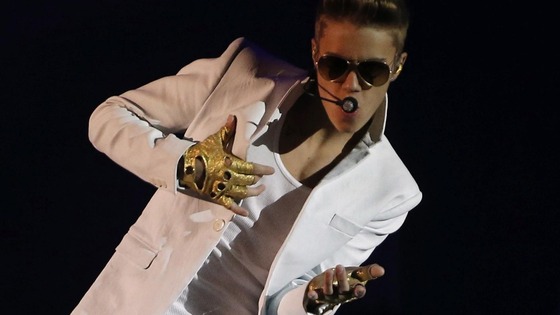 The duo are also suing Usher who also features on Beiber's song, which reached No 15. in the US. Billboard Hot 100 chart in 2010.
The lawsuit alleges that "multiple producers conspired to copy their song". Lawyers for Justin Beiber and Usher have not commented.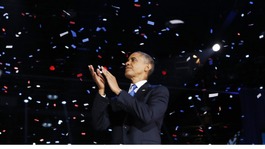 Barack Obama's 2012 social media election strategy, Kevin Spacey, Jerry Seinfeld and Justin Bieber were winners at the 'Webby Awards'.
Read the full story
Load more updates
Back to top