Bayern Munich have begun building for the future having signed Kinsley Coman from Juventus.
Read the full story ›
Sevilla have brought in striker Fernando Llorente from Juventus on a free transfer, the Spanish side have confirmed.
The Spain international has penned a three-year deal with the Andalucia outfit.
Advertisement
Colombian winger Juan Cuadrado has left Chelsea to join Italian side Juventus on a season-long loan.
Cuadrado, who joined Chelsea from Fiorentina in January, only managed 13 league appearances for the Premier League champions.
Bayern Munich have reached an agreement with Italy's Juventus to sign Chile international midfielder Arturo Vidal, the German club's CEO Karl Heinz Rummenigge confirmed on Thursday.
"I can confirm that we have with both parties, Juventus and the player, reached an agreement. What is missing is the medical and the signature of the contract," Rummenigge told reporters during the team's trip to China.
Vidal, no stranger to the Bundesliga having played for Bayer Leverkusen for four seasons until 2011, has won four straight Italian league titles and helped Juventus reach the Champions League final last season, where they lost to Barcelona.
The 28-year-old could join up with his Bayern team mates as early as next week, Rummenigge said.
"If everything goes according to plan, he can start training next week," he added, without giving details of a fee or length of contract for the versatile Chilean.
Vidal is set to become Bayern's second major signing of the transfer window after Brazilian attacking midfielder Douglas Costa joined the club at the start of July.
Bayern Munich are close to signing Juventus midfielder Arturo Vidal but chairman Karl-Heinz Rummenigge says a deal is not yet done.
After around 24 hours of negotiations, Vidal is close to making his move to a club he was on the verge of joining four years ago but Rummenigge has called for patience before the deal can be finalised.
"I've read about it and I'm not going to hide the fact that we are interested in him, but I read that it was all wrapped up and I cannot confirm that," Rummenigge told reporters at Munich airport as Bayern flew out for a pre-season tour of China.
"As I've said, we're interested, but we're not yet so far that we've discussed details and signed contracts, so we need a bit of patience. I hope at the end of the day he will come."
Juventus president Andrea Agnelli has provided a glimmer of hope for Manchester City and other clubs interested that Paul Pogba is not a certainty to remain with the Italian champions next season.
The Turin giants already turned down a reported 80million euros offer from Barcelona for Pogba last week.
Reports in England claim Manchester City have made a 100million euros bid to Juve for the French international midfielder, who is also a reported target of Paris St Germain and Barcelona.
When asked if Pogba was not on the market, Agnelli said to Turin sports newspaper Tuttosport: "In football everything is possible.
"I remember that some years ago we wanted to keep (Christian) Vieri at Juventus.
"The player was considered non-transferable but a few days later, Vieri was sold to Atletico Madrid.
"Hence, my players are non-transferable from September 1st."
Advertisement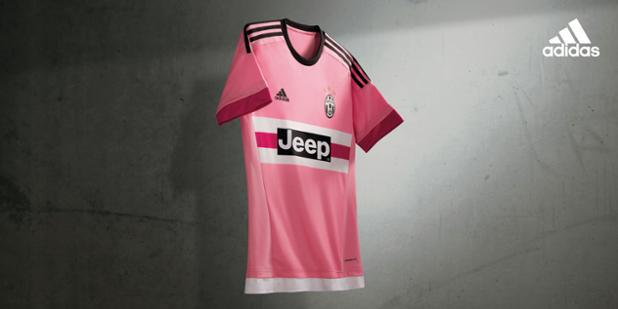 Italian champions Juventus have gone back to having a pink away kit for the 2015-16 season.
The Champions League finalists are no stranger to a pink outfit, having used one in the 2011-12 campaign.
Juventus are set to complete the signing of striker Mario Mandzukic from Atletico Madrid, with the Croatian currently in Turin to undergo a medical.
The two clubs have agreed a fee in the region of £20million for Mandzukic who looks set to replace the departing Carlos Tevez.
A statement from Juventus read: "Mario Mandzukic is this morning undergoing a routine medical ahead of his proposed transfer to Juventus from Atletico Madrid.
"The 29-year-old forward will take his first tests at the city's Clinica Fornaca di Sessant, before completing the procedure at the Istituto di Medicina dello Sport medical centre."
Chile midfielder Arturo Vidal has issued a tearful apology after crashing his car following a night at a casino.
Read the full story ›
Juventus midfielder Arturo Vidal has avoided jail, but has received a driving ban after crashing his car in Santiago.
The Chilean midfielder, who will need to sign on at the Chilean embassy in Milan, was found to have 1.2g of alcohol per litre of blood, which, under Chilean law, is categorised as a 'state of drunkenness' as opposed to 'under the influence of alcohol'.
Vidal crashed his car after a night out at a casino south of Santiago in Chile.
Load more updates