Synchronised wins Gold Cup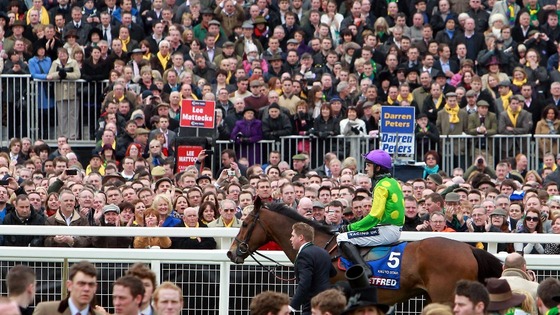 Kauto Star neither met the winning Gold Cup expectation placed upon him or even completed the race but he remains a champion. The only horse to be applauded in the parade ring before the race there was spontaneous clapping during the Gold Cup as he was pulled-up by his jockey Ruby Walsh.
Failure today will not dent the fans love for this animal. How many other race horses get scarves and songs in their name? His career in the Gold Cup is now finished. Winning twice might not be a record but it's still a remarkable achievement.