Thatcher's coffin in Parliament
One of Margaret Thatcher's former cabinet members said he was surprised that parliament was recalled for tributes to the baroness.
Speaking on the BBC's Question Time programme last night, Kenneth Clarke, who served in numerous roles under Baroness Thatcher, said the six-hour debate on Wednesday "deteriorated" as old arguments were re-aired.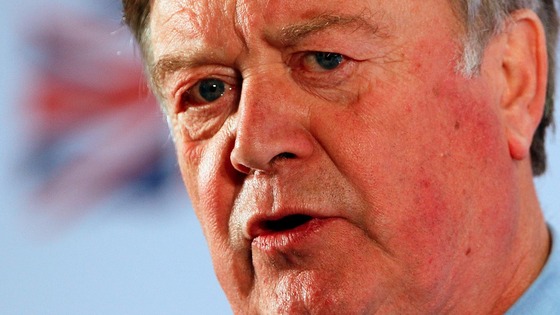 "I sat through most of it. It was perfectly all right. Inevitably the difficulty is it starts deteriorating into people sort of re-running political arguments," Clarke said.
He added: "On the hard right and on the hard left, people continue to create for the benefit of today's young a caricature of what it was about."