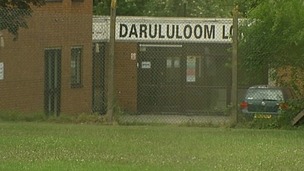 Detectives investigating a fire at an Islamic boarding school were tonight working to establish if it was started deliberately.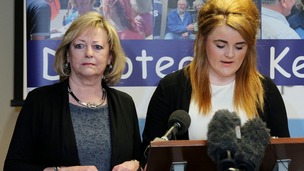 After less than a week as Britain's first youth crime commissioner, Paris Brown has stepped down from her role over Twitter posts.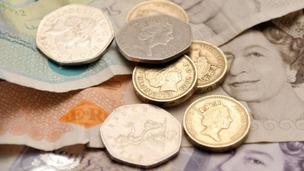 Find out more about the raft of changes to the welfare benefits system that began to come into force from the 1 April.
Live updates
Hospital maternity unit warning
The Care Quality Commission report into Medway NHS Foundation Trust said:
We looked at emergency equipment for mothers and babies, which included a defibrillator on the postnatal ward, the resuscitation trolley on both wards, and some resuscitaires used for babies.

This equipment should be checked and cleaned daily. The records showed that emergency equipment was not checked appropriately.

This did not demonstrate reliable procedures, and potentially put mothers and babies at risk that equipment may not be in correct working order when an emergency occurred.
Hospital maternity unit warning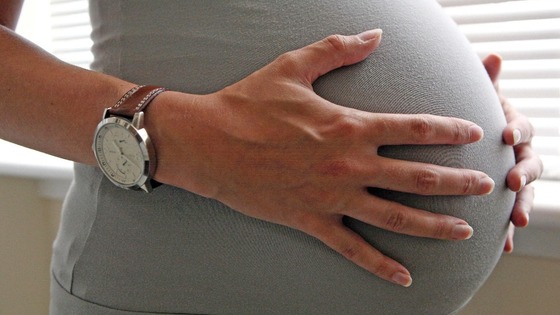 A hospital trust which is already in special measures has been told it must take "urgent action" to improve safety on a maternity unit.
The Care Quality Commission (CQC) has issued three formal warnings to Medway NHS Foundation Trust following an unannounced inspection at Medway Maritime Hospital in Gillingham, Kent.
The hospital failed to meet any of the six standards checked by the CQC and was found to have too few midwives to properly care for mothers and babies.
Advertisement
Terror arrests at Port of Dover
Two men have been arrested at the Port of Dover on suspicion of terrorism offences, Scotland Yard said.
The men, British citizens aged 29 and 22 years old, were arrested yesterday morning "on suspicion of being involved in the commission, preparation or instigation of acts of terrorism," police said in a statement.
London
A property has been searched in east London after two men were arrested at the Port of Dover on suspicion of terrorism offences.
The pair - aged 22 and 29 and who are both British citizens - were held under the Terrorism Act 2000 by Kent Police yesterday morning
A quantity of ammunition was seized
Police say the arrests relate to suspected terrorism overseas
Kent pile-up crossing reopens
Around 100 vehicles have been involved in an accident in misty conditions. The crash occurred on the new Sheppey crossing bridge on the A249 in Kent and there were reports of injuries.
Emergency services are thought to be on the scene.
A Kent Police spokeswoman said visibility was a problem over the bridge, but it was not clear what caused the pile up.
"There have been some injuries but we cannot say at the moment how serious they are," she said.
Kent pile-up crossing reopens
More than 100 vehicles have been involved in a pile-up in misty conditions on the New Sheppey Crossing bridge and it is believed there are serious injuries, Kent Police said today.
Advertisement
Firefighters are tackling a large blaze of tyres and other vehicle parts at a yard in Gravesend, Kent.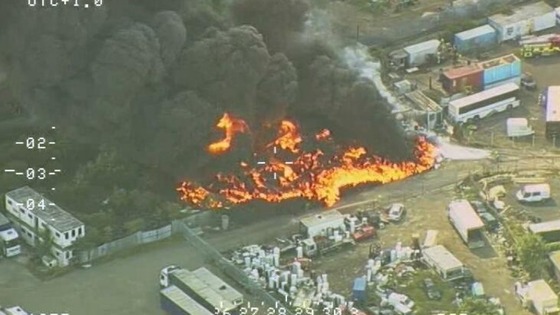 Currently there are no reports of injuries and nearby gas containers have not yet been affected. Residents are being advised to keep windows and doors shut as a precaution.
Southern Water has been fined £200,000 after discharging raw sewage into the sea, the Environment Agency (EA) has said.
Defective pumps at Margate pumping station in Kent led to several discharges of untreated sewage between January and June last year.
The repeated failure of the pumps meant Southern Water was unable to pump the sewage to Weatherlees Works for treatment, and instead discharged it into the sea off Margate.
Canterbury Crown Court also heard that the firm, which serves Kent, Sussex, Hampshire and the Isle of Wight, failed to tell the EA or the local food authority about the discharges.
Homes hit by flash flooding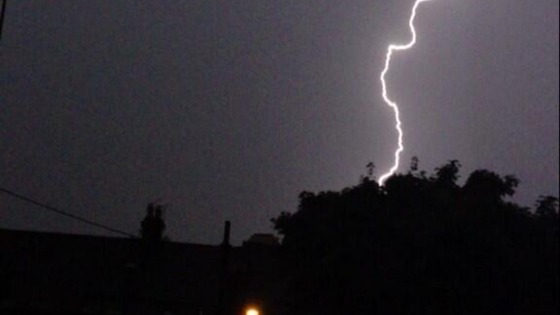 Homes hit by flash flooding
Fire services have been dealing with emergency calls relating to blazes caused by lightning strikes:
We've had lots of calls relating to things being struck by lightning overnight.. please bear with us while we upload them to our website
Load more updates
Back to top