Kim Kardashian has finally taken part in the ice bucket challenge, weeks after being nominated by celebrity friends.
Read the full story ›
"Mr & Mrs Kanye West" have offered fans a glimpse of their wedding by sharing photos of their special day on social media.
Read the full story ›
Advertisement
Pictures of Kim Kardashian and Kanye West inside their wedding have emerged after guests posted photo booth images on Instagram.
Singer Tony Williams posted an image of the bride and groom, saying: "That was SOME nite... CONGRATULATIONS KIMYE!!!"
Adult entertainment proprietor Joe Francis posted the image of Kardashian alongside he and his girlfriend Abbey Wilson, with the accompanying caption: "Congratulations @KimKardashian and @kanyewest and Thank You for an amazing weekend!!!! XOXOXO@abbeylwilson."
Kim Kardashian and Kanye West are set to tie the knot at Florence's imposing 16th Century Belvedere Fort on May 24, according to a spokeswoman at the local mayor's office.
The couple, known as "Kimye", rented the fort next to Florence's famed Boboli Gardens for €300,000 (£245,000) and a Protestant minister will conduct the wedding ceremony, Elisa Di Lupo added.
The 36-year-old rapper proposed to the reality star businesswoman on her 33rd birthday in October 2013, renting out San Francisco's AT&T Park for the occasion.
This will be West's first marriage and the third trip down the aisle for Kardashian.
Neither the Kardashian camp nor West have confirmed the report.
Long-time pals and stars Seth Rogen and James Franco have teamed up to parody TV star Kim Kardashian and rapper Kanye West.
Read the full story ›
Video footage has emerged of the moment Kanye West proposed to his girlfriend Kim Kardashian at San Francisco's Major League Baseball stadium.
The rapper surprised his girlfriend and popped the question in front of family and friends at her 33rd birthday celebration on Monday.
West and Kardashian started dating in April 2012 and have a daughter, North West, who was born in June.
Advertisement
US rapper Kanye West and reality star Kim Kardashian have got engaged, according to US media reports.
West reportedly surprised his girlfriend and popped the question in front of family and friends at her 33rd birthday celebration on Monday.
The couple's daughter North West was born in June.
Rapper Kanye West has revealed the first photo of his baby daughter on the US chat show the Kris Jenner Show.
Click the link on the tweet below to see a picture of North West: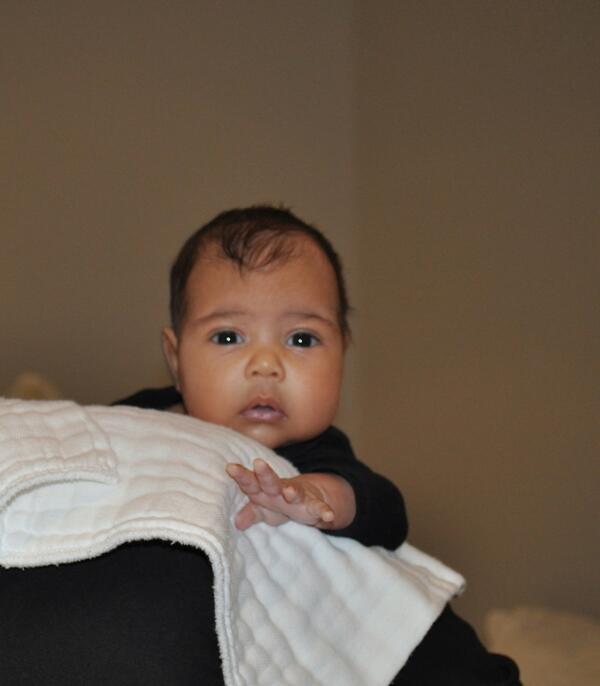 His partner Kim Kardashian gave birth to North in June.
The birth certificate of Kim Kardashian and Kanye West's first child has confirmed the couple have named their daughter North West.
The Los Angeles County birth certificate - obtained by TMZ - says North was born at 5.34am on Sunday at the Cedars-Sinai Medical Centre.
The certificate does not mention a middle name. It also does not list her hair or eye colour or weight.
The child was born several weeks early but Kardashian's sister Khloe has said that mother and baby are healthy.
Reality TV star Kim Kardashian has given birth to a baby girl at a hospital in Los Angeles, according to E! News.
The baby's father, rapper Kanye West, was reportedly at 32-year-old Kardashian's side as she gave birth to her first child.
The couple, affectionately known as Kimye, first went public with their relationship during last year's Cannes Film Festival, while West spilled the news that they were expecting a child while on stage in Atlantic City in December.
Representatives for Kardashian and West have yet to release a statement.
The E! Network airs Kardashian reality shows including Keeping up with the Kardashians and Kim & Kourtney Take Miami.
Load more updates