At least 18 people were killed in a stampede in Allahabad as Hindus returned from a river dip at the world's largest religious festival.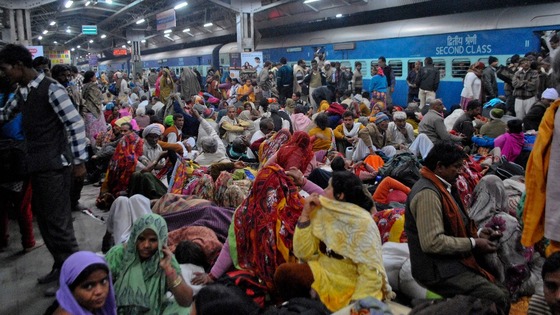 An overcrowded railway station footbridge buckled and a riling collapse, sending some people slipping down the stairs and triggering the stampede, an official told Reuters. "I can confirm that 18 people have died and 13 have been injured," said the official.
Hindu pilgrims bathe in the sacred Ganges to wash away sins at the Kumbh Mela. Sunday was believed to be the most auspicious day of the festival.
Prime Minister Manmohan Singh expressed shock at the tragedy and promised financial assistance to the families of the dead.