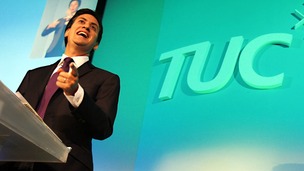 Labour's special conference has approved reforms to the party's structures, including its historic link with unions.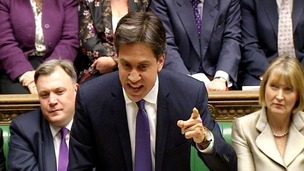 Labour are riding a populist wave with their vow to tax the wealthiest more. But as a long term strategy, it seems rather risky to me.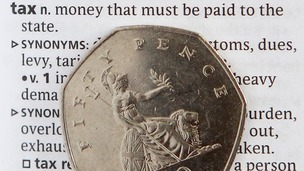 Ed Miliband answered questions for the first time this afternoon about his plans to re-introduce the 50p rate of income tax.
Live updates
Labour pledges jobs guarantee 'throughout next Parliament'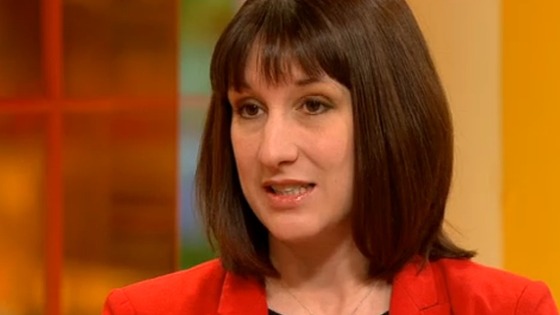 The Labour jobs guarantee will focus on youth unemployment, the Shadow Secretary for Work and Pensions told Daybreak.
Rachel Reeves said the jobs guarantee will force under-25s who have been out of a year into a minimum wage job, but will only do the same for over 25s after two years on jobseekers allowance.
"We know that there are particular problems with youth unemployment. 20% of young people are out of work - much higher than for the population as a whole.
"And for young people what we hear time and again from them and from businesses, is that there is quite a risk - they haven't worked before.
"But that is not quite the same for older people, which is why we are targeting this scheme at younger people."
Labour pledges jobs guarantee 'throughout next Parliament'
Labour have "no economic plan" and would put the economy at risk with their jobs guarantee, a treasury minister has said.
Financial Secretary to the Treasury Sajid Javid explained:
Labour's sums don't add up. They are proposing yet more unfunded spending, meaning more borrowing and more taxes to pay for it.

And Labour's bank tax is a short-term political gimmick that they want to spend ten times over.

It's the same old Labour. Ed Miliband has no economic plan. Labour would put the recovery at risk, put jobs at risk and hardworking people would pay the price with a less secure future.
– Treasury minister Sajid Javid
Advertisement
Labour pledges jobs guarantee 'throughout next Parliament'
Under-25s living off Jobseeker's Allowance for over a year, would have to chose between a taxpayer-subsidised job for six months or lose their benefits.
Employment will be provided by firms and voluntary sector groups for 25 hours' every week, for six months and the national minimum wage.
The Government will pay the wages and employers' National Insurance.
Another £500 per employee would be supplied towards training - which would be compulsory for participants - and administration costs.
Labour said only firms that could show they were not using the scheme to replace existing workers or reduce their hours would qualify for funding.
Labour pledges jobs guarantee 'throughout next Parliament'
Labour's promise to introduce measures to get the long-term unemployed and under-25s into work would last throughout the next Parliament, the party said.
Read: Unemployment falls by 125,000 to 2.34 million but rate rises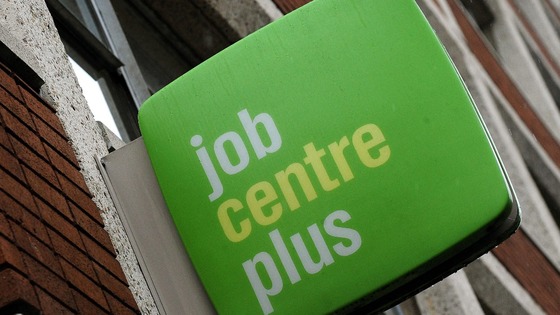 Ed Miliband's party will promise to fund the package via a tax on bankers' bonuses and high-earners' pensions in its 2015 manifesto.
Last month the party confirmed reports that funding - also including the proceeds of restricting pension tax relief for high earners - was only in place for 2015/16.
Now it says the scheme - estimated on present claimant levels to cost £1.9 billion in its first year and £900 million a year thereafter - is affordable right through to 2020.
Under the scheme, under-25s on Jobseeker's Allowance for more than a year - two years for others - would have to take a taxpayer-subsidised job for six months or risk losing benefits.
Read: Two in five graduates jobless six months after degree
Cabinet Sec: No contact from officials with arrested adviser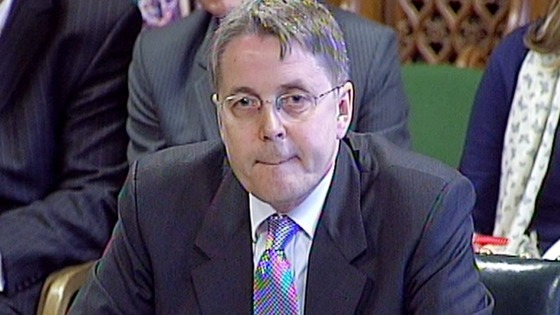 Cabinet Secretary Sir Jeremy Heywood has said "there has been no contact from officials" with former No 10 policy adviser Patrick Rock following his arrest over allegations linked to child abuse images.
Responding to Labour's Jon Ashworth who wrote to him demanding further details, Sir Jeremy said he tried "to respond to your specific questions but, as you recognise, in doing so my overriding concern must be to avoid doing anything to prejudice or undermine an on-going police investigation."
He added that the decision not to reveal the claims was made to avoid "jeopardising either [the police's] investigation or the possibility of a prosecution".
Unite union halves Labour affiliation fees to £1.5m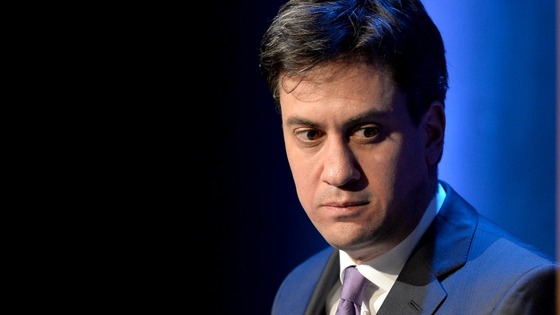 The Unite union says it will halve the number of affiliate members it provides to the Labour Party this year - meaning an effective funding cut of £1.5 million.
The move follows Ed Miliband's reforms to the party's structure - including its historic ties to trade unions - which were approved at a special conference last weekend.
Read: Labour party approve reforms to historic union links
Unite said the party's decision had set its relationship with affiliated unions on a "new course".
Responding to Unite's announcement, a Labour spokesman said the party knew its reforms would have "financial consequences", but added it was now hoping to grow a base of "many small donors rather than a few big ones".
Advertisement
Unite union halves Labour affiliation fees to £1.5m
The Unite union is to cut its affiliation to Labour by £1.5 million, its executive decided today.
Cabinet Sec: No contact from officials with arrested adviser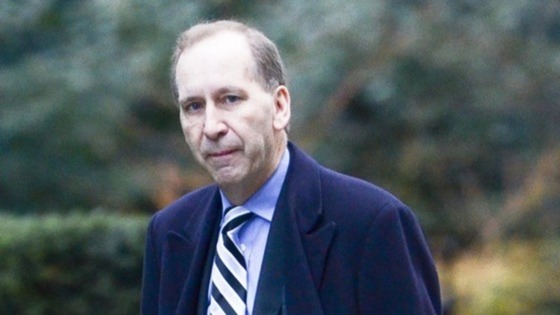 Labour's shadow cabinet office minister has written to the country's top civil servant asking "a number of important questions" over the arrest of the Prime Minister's former deputy policy adviser over allegations linked to child abuse images.
Following claims of a Downing Street cover-up, Jon Ashworth said there were legitimate concerns "given that Mr [Patrick] Rock had a senior role at the heart of Government."
He asked the Cabinet Secretary Sir Jeremy Heywood for information surrounding Number 10's decision to report Mr Rock to police, including when David Cameron was first made aware of the claims.
Read: Labour MP calls No 10's silence on arrest 'unacceptable'
Govt immigration report could be released in next few days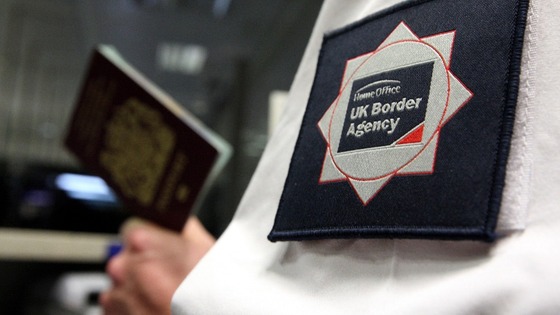 Labour and other oppostion parties has called for the immediate publication of a government report about the impact of immigration on the UK economy following claims that it has been withheld by the government.
Ministers have repeatedly cited research by the Migration Advisory Committee that found 23 British workers are left unemployed for every 100 new arrivals.
But a study by civil servants has concluded that the 'displacement' figure is actually much lower, according to the BBC's Newsnight programme
Shadow immigration minister David Hanson said: "The British people should have information made available to them so they can make a judgement about the impact of immigration on jobs.
"This should be done on the basis of fact, not more empty rhetoric or spin from the Government."
Ukip leader Nigel Farage joined the debate, saying: "I think there is no doubt that British people have lost their jobs because there is too much labour coming into the market.
"The other factor is the effect on wages of people in work".
Medical chief: May need sugar tax to tackle obesity
Shadow public health minister Luciana Berger wrote on Twitter:
Sugar tax is not fair.Most senior health officials clearly in despair at collapsing Responsibility Deal & Ministers caving into big business
Chief Medical Officer's sugar tax call is a clear sign the Govt's flagship public health policy is failing people across the country
Read: Medical chief says may need sugar tax to tackle obesity
Load more updates
Back to top