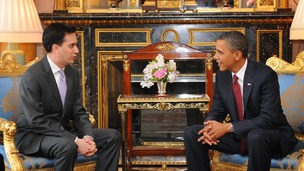 The Labour leader's 'brush-by' with Barack Obama is designed to help fashion the image of an international statesman in waiting.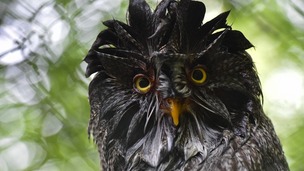 The Labour press team's twitter account was apparently hacked today, advocating owl ownership across the United Kingdom.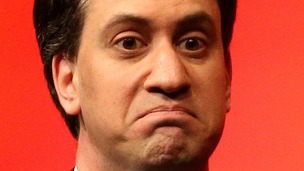 Labour leader Ed Miliband got caught out in a regional radio interview when he was unable to identify his party's local council leader.
Live updates
South Yorkshire PCC resigns from Labour but clings to post
by Damond Green: ITV News Correspondent
When I spoke to Shaun Wright this morning he was adamant that he won't be resigning. Speaking to his office this evening, they are equally adamant they are not going to be making any statement tonight, or indeed tomorrow morning. Make of that what you will. They did, however, anticipate the fact that the Labour party HQ will be making a statement on their own account.
Of course, he can't be forced out of office - he is an elected official. If he hasn't committed any criminal offence he can't be forced out.
He can conceivably stay in post as an independent without the backing of the Labour party. But if Shaun Wright does not have the backing of the people of Rotherham, if he does not have the backing of the people of South Yorkshire, you have to wonder exactly what kind of job he could possible do.
South Yorkshire PCC resigns from Labour but clings to post
Labour will suspend South Yorkshire's police and crime commissioner Shaun Wright from the party if he has not resigned by the morning, PA reports citing an unnamed Labour source.
The source is quoted as saying: "We have given Shaun Wright time to reflect. If he has not resigned by morning, we will suspend him from the Labour Party."
Advertisement
Bedfordshire Police and Crime Commissioner Olly Martins has been suspended from the Labour party after the Independent Police Complaints Commission referred an investigation to the Crown Prosecution Service.
The investigation in question concerns the disclosure of information about a death in custody.
South Yorkshire PCC resigns from Labour but clings to post
Shadow Home Secretary Yvette Cooper has said that South Yorkshire Police Commissioner Shaun Wright ought to stand down, but stressed that reforms were needed too:
1,400 hundred children have been abused, the authorities let them down, that's why the leader of the council was right to resign, and why the Police and Crime Commissioner should also do so.

But this is not just about Rotherham. It's also about Oxfordshire, Rochdale, Jimmy Savile: too many cases where children aren't being listened to and reforms are needed.
– yvette cooper. shadow home secretary

She also called for the "child abuse inquiry to start urgently".
South Yorkshire PCC resigns from Labour but clings to post
Labour MP for Rotherham, Sarah Champion, has joined calls for Shaun Wright to stand down in light of a report into child sexual exploitation.
Mr Wright, now the Police and Crime Commissioner for South Yorkshire, was chair of child services for Rotherham when some of the abuse detailed in the report was going on.
Now fully read report, Sean Wright needs to step down as PCC. He's championed child abuse prosecutions since, but this happened on his watch
Boris bids to become MP for Uxbridge and South Ruislip
Labour has said that Boris Johnson's bid to become a Tory MP is "confirmation of how weak David Cameron is and how out of touch the Tories are".
The party's London spokesman Sadiq Khan accused Conservative politicians of "jockeying for position in a future leadership contest" instead of tackling the "cost of living crisis".
Advertisement
Downing Street: UK was not asked to join US airstrikes
Shadow Business Secretary Chuka Umunna has said he doesn't think Boris Johnson's comments about returning British extremists are "sophisticated, sensible or responsible".
Baroness Warsi resigns from government over Gaza policy
Several MPs have taken to Twitter in support of Baroness Warsi after she resigned from the Government over the crisis in Gaza.
Labour MPs Sadiq Khan and Diane Abbott hailed Lady Warsi's 'courage':
Very courageous of my brave friend @sayeedawarsi to resign over this Governments inexplicable silence and total weakness on the #Gaza crisis
SNP MP Angus Robertson called the move a 'principled resignation':
Principled resignation by @sayeedawarsi on UK Govt policy on Gaza. Shame to lose her commitment to community issues and Bosnia-Herzegovina.
Former Director of Public Prosecutions Sir Keir Starmer has confirmed he will put his name forward to stand as a Labour parliamentary candidate.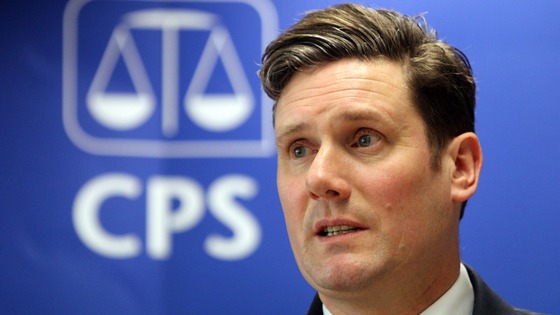 The human rights lawyer said he will seek selection in the Holborn and St Pancras constituency if the party does not run an all-woman shortlist.
Sir Keir was strongly tipped to fight the seat after former Cabinet minister Frank Dobson last week announced he would stand down at the 2015 general election.
He told the New Journal: "It would be an honour for anyone to succeed Frank Dobson.
"It will now be for the party to agree the process and timetable but if it is an open shortlist I intend to seek selection from members of Holborn and St Pancras, my home for over 15 years."
Former Brown adviser: Labour 'totally dysfunctional'
Damian McBride, who was forced to resign as former prime minister Gordon Brown's adviser in 2009 after being linked to a plot to smear Tory MPs on a gossip website, said:
Labour currently has no clear idea who its target audience is, no positive messages to communicate to anyone about why they should vote for the party, no policies which will persuade them, and is being run in a totally dysfunctional way.
– Damian McBride

The former spin doctor urged Labour to acknowledge its mistakes in government and to better communicate a coherent plan for the country. He wrote:
If Labour currently has central, underlying messages that it is trying to communicate to the electorate about itself, its policies, and its leader, the best you could say at present is that it's not quite coming across.

If the message is 'We're not the Tories or the Lib Dems, and you hate them', that may work up to a point, but it won't do much for those people who would happily express their antipathy by voting for Ukip or just staying at home, let alone those who hate Labour as well.
– Damian McBride
Load more updates
Back to top