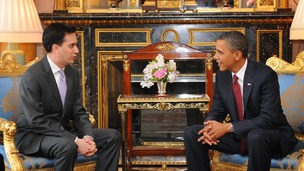 The Labour leader's 'brush-by' with Barack Obama is designed to help fashion the image of an international statesman in waiting.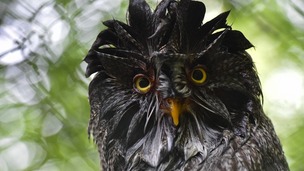 The Labour press team's twitter account was apparently hacked today, advocating owl ownership across the United Kingdom.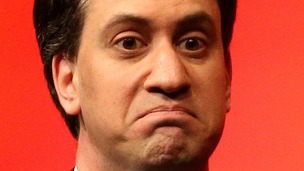 Labour leader Ed Miliband got caught out in a regional radio interview when he was unable to identify his party's local council leader.
Live updates
Shadow media minister Helen Goodman has apologised after labeling female conservative ministers as "puppets" whose most interesting asset was their taste in clothes.
Goodman dismissed complaints about newspaper The Mail's decision to print a "catwalk" spread showing outfits of women promoted in the recent Cabinet reshuffle.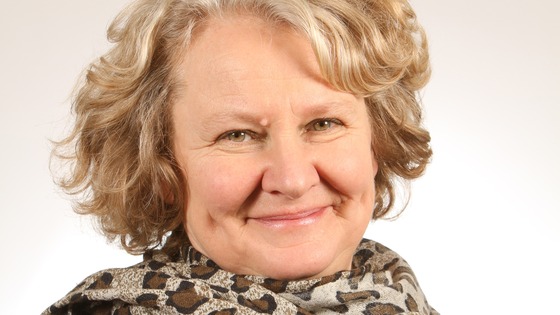 She posted on Twitter: "Mail's page on Tory women was fair: all are puppets who'll change nothing and their appearance really is most interesting thing about them."
But after facing a barrage of criticism, a full apology was issued.
"I was wrong in what I tweeted about Tory women ministers and I apologise to them unreservedly," Goodman said.
'One million' public sector workers go on strike
Labour leader Ed Miliband said the industrial action taken by public sector workers today was "a sign of failure on signs".
Read: Poll suggests Britons split on public sector strike action
He said: "We don't support the strikes because they are a sign of failure on all sides.
"I think the Government bares a share of responsibility for another reason too; they promised low paid workers a £250 pay rise and it didn't happen, they've demonised teachers and I'm not going to demonise public sector workers."
Watch: Gove claims teachers have 'no excuse' for going on strike
Advertisement
Labour in 'regional economic powerhouse' call
Labour will give control of business rates to local councils so they can collect the revenue themselves, rather than it being redistributed from the current central pool, Ed Miliband is expected to announce.
In his speech, the Labour leader will say:
The next Labour government will ensure city and county regions, like this powerhouse economy in Leeds, get control of business rates revenue so that any extra money raised here ... can be invested here.

I know the next Labour government cannot solve every problem by pulling levers in Whitehall.

We can only do it by working with, harnessing the energy, the ideas and the dynamism of great businesses, cities, county regions.
– Ed Miliband
Labour in 'regional economic powerhouse' call
Leading figures in the Labour party will call on local councils across England to work together to create "regional economic powerhouses" in a bid to smooth out the "vast" wealth inequalities in the UK.
Read: Miliband: More regional powers if Labour win next election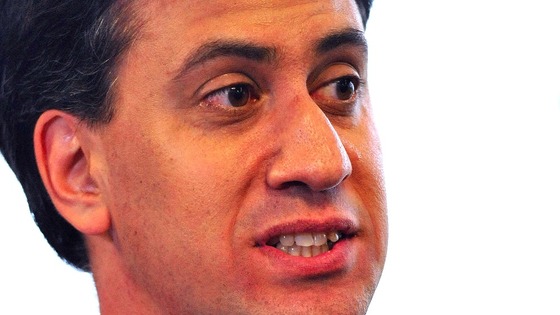 In his speech in the northern city of Leeds, Ed Miliband will urge local authorities to mimic the system used in Greater Manchester, where numerous councils combine to former a super-council.
The embattled Labour leader hopes this technique of governance will help tackle entrenched problems of poor skills, infrastructure and economic development.
Miliband's call for a de-centralising of power to the regions comes from a series of recommendations made by the former Labour transport secretary Lord Adonis.
Adonis said his aim was to promote "a smarter, not a more expensive, state".
Ed Balls pledges to keep low corporation tax rate
Shadow Chancellor Ed Balls is to set out how Labour would help nurture British business by maintaining the lowest rate of corporation tax in the G7 group of major industrialised nations.
At a speech in London, Mr Balls will say: "The last Labour Government left Britain with the most competitive rate of corporation tax in the G7 and we are committed to maintaining that position."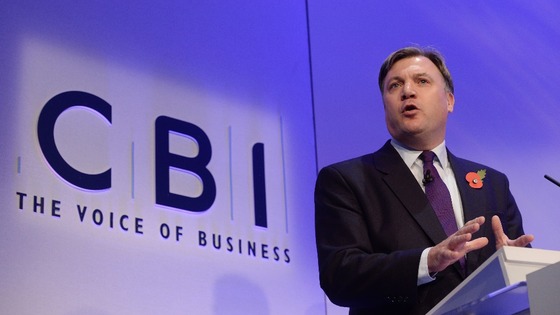 However he will also argue that a further cut in corporation tax next year is not "the right priority", instead committing Labour to a freeze on business rates that would affect 1.5 million business properties.
He will say the aim of Labour's business tax approach will be to make the UK "a great place to do business, not simply a cheap place to shift their profits".
GP: Don't blame doctors for not spotting cancer
The Government's plan of "naming and shaming" doctors who repeatedly fail to spot signs of cancer is "a desperate idea", Labour's shadow health minister said.
This is a desperate idea from a Government that won't take responsibility for the problems it has created in the NHS.

David Cameron wasted billions on a re-organisation nobody wanted and left cancer patients waiting longer for tests and treatment. He should be ashamed of his own record - not attacking doctors.

This Government has thrown away progress made on cancer care. It is proof of why the Tories can't be trusted with the NHS.
– Jamie Reed, Shadow Health Minister

Read: GPs to be 'named and shamed' if they fail to spot cancer signs
Advertisement
Ed Balls pledges to keep low corporation tax rate
Ed Balls said policy chief Jon Cruddas was "excited" by the party's agenda despite him claiming that Labour was stopping bold reforms in favour of "cynical nuggets of policy."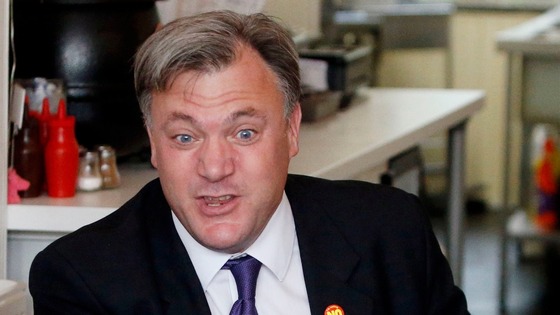 The shadow chancellor told the BBC's Andrew Marr show: "I talked to Jon a couple of days ago and he's not frustrated, he's excited about his policy agenda.
"He's frustrated by the way in which one report of 250 pages gets reduced down to one headline."
He added: "Jon Cruddas, with me and Ed and others, has been working for years on big reforms, they're going to come out in the next few months, people will see the policy review he has led has been a big deal."
Prince Charles asked Blair's govt for 'more grammar schools'
Former Prime Minister Sir John Major occasionally changed policy as a result of discussions with the Queen, a BBC documentary revealed.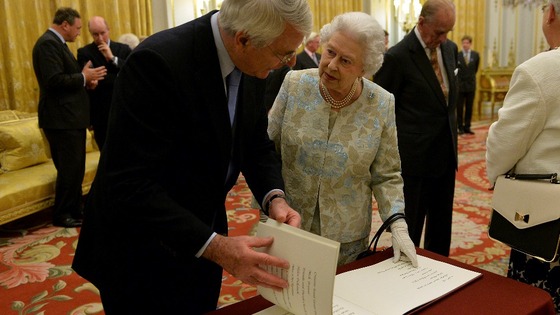 Asked if he remembered being influenced by the Queen, Sir John said: "I think every prime minister can think that, and can think of occasions where that happened.
"But the answer is yes of course. It would be very foolish indeed not to be influenced."
Read: Prince Charles asked Blair's govt for 'more grammar schools'
Ed Balls pledges to keep low corporation tax rate
Jon Cruddas, Labour's policy chief, said the party was parking bold reforms in favour of "cynical nuggets of policy" as Labour prepares to set out its vision for rebuilding Britain through reforms of the state and big business.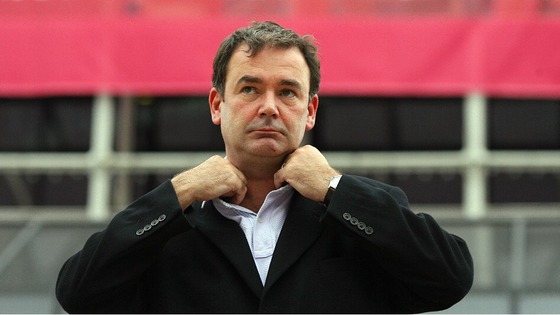 The party will reverse a century of centralisation by diverting £30 billion of funding to create "powerhouse" English cities and counties, Ed Miliband has said.
As well as pulling together plans on tackling "broken markets", changes to the welfare system and a crackdown on tax avoidance, it will lay out the results of former transport secretary Lord Adonis's review on growth polices.
Prince Charles asked Blair's govt for 'more grammar schools'
Former Prime Minister Sir John Major supported Prince Charles' policy interventions, BBC documentary revealed.
I think it is encouraging that the Prince of Wales is entirely free from his unique perspective to write to ministers or the prime minister in a way that is invariably intended to be helpful, and I think to cut that off, or to make sure those letters are much more bland than they otherwise might be, would be a loss.
– John Major, former Prime Minister

The BBC documentary, The Royal Activist, revealed how Prince Charles tried to persuade Tony Blair's government to expand grammar schools in one of his bids to change the government's policies.

Read: Prince Charles asked Blair's govt for 'more grammar schools'
Load more updates
Back to top