Jeremy Corbyn's first conference address was full of quotable soundbites, but the problem was the gap between aspiration and reality.
Read the full story ›
Jeremy Corbyn used his first keynote conference speech as leader to signal that he is ready for a showdown with Labour MPs over the country's nuclear deterrent, Trident.
He received standing ovations and cheers as he entered and exited the conference hall - but what did you think of his performance?
Sorry, this content isn't available on your device.
Advertisement
Party members will set policy and not the leader, Jeremy Corbyn has promised.
In a moves that effectively cedes significant power from his office, Mr Corbyn told the Labour faithful no-one in the party would have a veto or be able to impose policy.
He told the party conference in Brighton: "One firm commitment I make to people who join our Labour Party is that you have the real say, the final say, in deciding the policies of our party.
"No-one - not me as leader, not the shadow cabinet, not the Parliamentary Labour Party - is going to impose policy or have a veto."
The Conservative Party is trying to "gerrymander" elections in London and Wales next year by deleting millions of people from the electoral register, Labour Leader Jeremy Corbyn has claimed.
Mr Corbyn said: "Just before the summer, the Tories sneaked out a plan to strike millions of people off the electoral register this December - a year earlier than the advice of the independent Electoral Commission.
"It means two million or more people could lose their right to vote. It's more than 400,000 people in London. It's 70,000 people in Glasgow. Thousands in every town and city.
"We know why the Tories are doing it. They want to gerrymander next year's mayoral election in London by denying hundreds of thousands of Londoners their right to vote.
"They want to do the same for the Assembly elections in Wales. And they want to gerrymander electoral boundaries across the country by ensuring new constituencies are decided on the basis of the missing registers when the Boundary Commission starts its work in April 2016."
Mr Corbyn pledged to work with local Labour parties across the UK to get back on the register.
Jeremy Corbyn has urged supporters and activists to stop using abuse and bullying comments online, a reference to the misogynist remarks aimed at his former leadership rival Liz Kendal and Yvette Cooper.
Corbyn's pledge to 'cut out abuse from politics' gets the biggest applause and an impromptu standing ovation http://t.co/WUqo5PfDiZ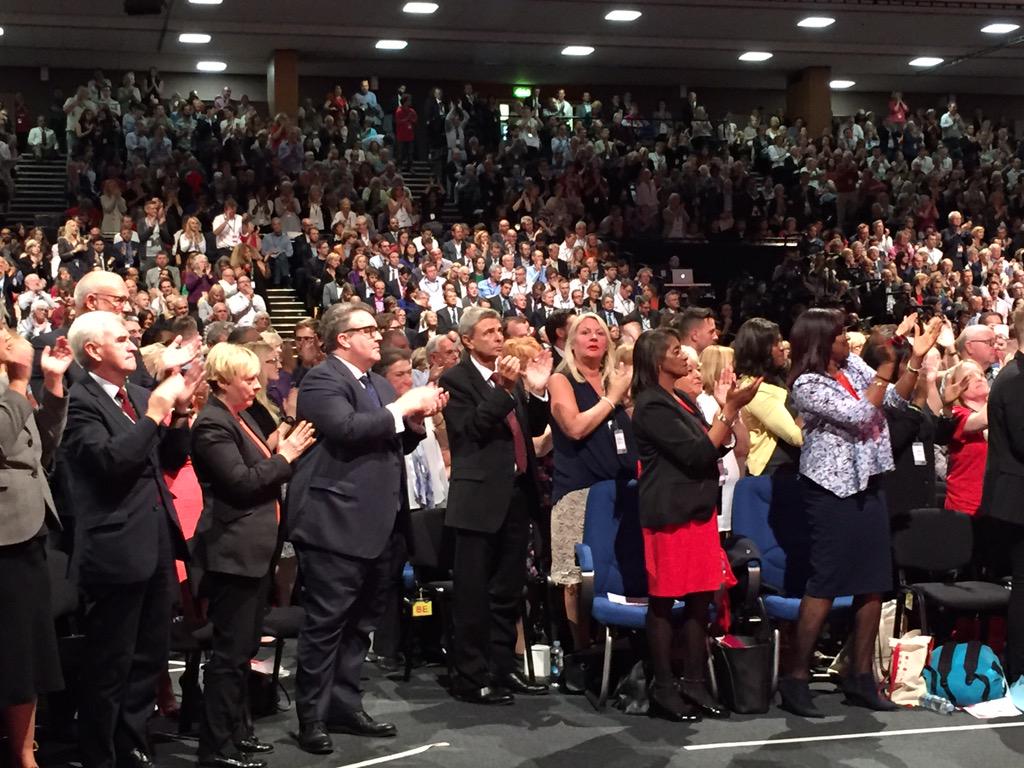 Mr Corbyn said: "I want to repeat what I said at the start of the leadership election. I do not believe in personal abuse of any sort.
There is going to be no rudeness from me. Maya Angelou, the brilliant writer, said: 'You may not control all the events that happen to you but you can decide not to be reduced by them'."
I want a kinder politics, a more caring society. Don't let them reduce you to believing in anything less.
So I say to all activists, whether Labour or not, cut out the personal attacks.
The cyberbullying. And especially the misogynistic abuse online. Let's get on with bringing values back into politics."
Launching bomb attacks on Islamic State targets in Syria will not resolve the crisis, Jeremy Corbyn has said as he called for a political solution.
On Syria: the answer to Syria can't be found in a few more bombs
Advertisement
ITV News' Tom Bradby tweets:
Everyone is fizzing with ideas...but where are the new ideas in this speech?
Scrapping Trident and returning schools to local authority control are both policies that have been around a long time.
Jeremy Corbyn has described his win in the Labour leadership election as "nothing short of a political earthquake".
He said: "People recognise what's changed in our party, recognise what's changed in British politics and how fundamental that change is.
"According to the script, socialists and social democratic parties were in decline. Social democracy itself was exhausted, dead on its feet.
"Yet something new, invigorating, popular and authentic has exploded."
As Corbyn set out his opposition to Trident-hall clapped but majority of ShadowCabinet kept their hands in their laps http://t.co/PTEsHRoWyt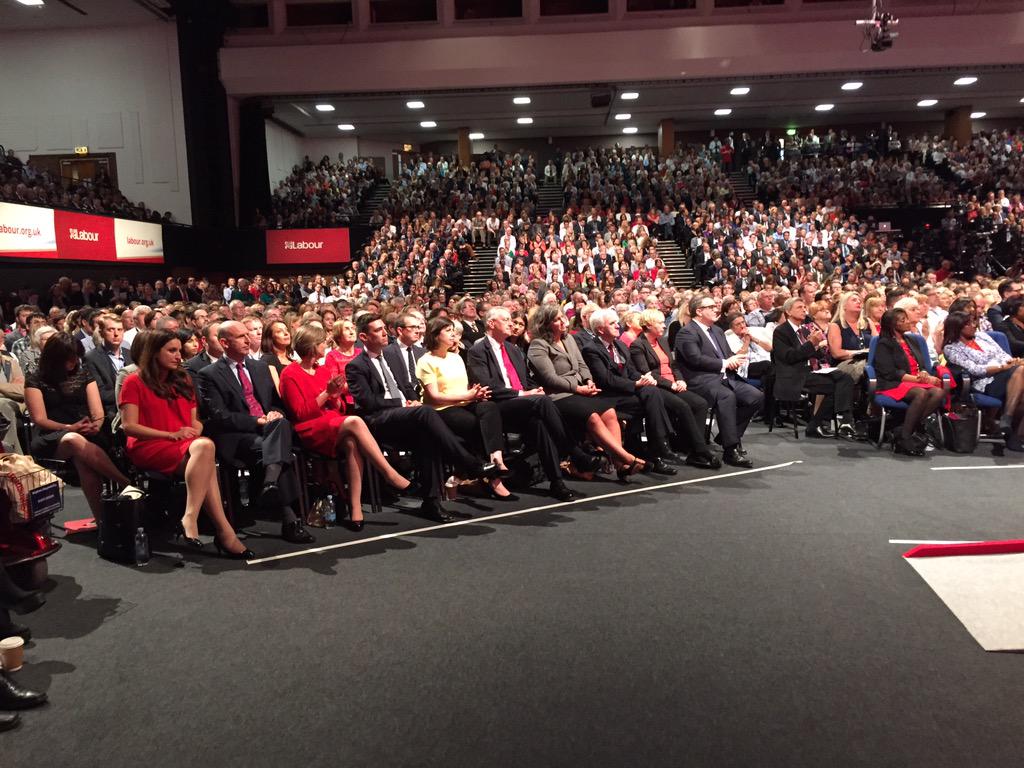 Labour leader Jeremy Corbyn opened his Labour conference speech with a joke taking a swipe at media coverage, referring to a headline that claimed he would "welcome an asteroid wiping out humanity".
You might have noticed in some of the newspapers have taken a bit of an interest in me. I haven't read them all but some of things I have read are this: According to one headline Jeremy Corbyn welcomed the prospect of an asteroid wiping out humanity.

Asteroids are pretty controversial.

And it's not the sort of policy I would like this party to adopt, without a full debate and conference.

So can we have the debate later in the week.
– Labour leader Jeremy Corbyn
Load more updates