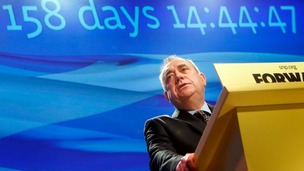 Scotland's First Minister Alex Salmond addressed the SNP conference in Aberdeen as the Yes campaign gains momentum.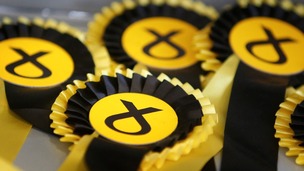 In his latest blog our Political Editor, Peter MacMahon, looks back at the SNP's history and their biggest challenge to date.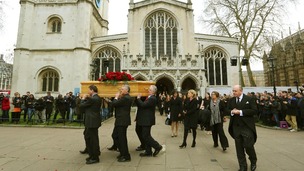 Tony Benn's funeral drew a kaleidoscope of political persuasions united to pay tribute to his life's work and his enduring legacy.
Live updates
Alex Salmond: Let Scotland decide its own future
Labour voters in Scotland will be urged to vote Yes in the independence referendum to "reclaim" their party.
Scottish Deputy First Minister Nicola Sturgeon will make a direct appeal to Labour supporters during her keynote address at the SNP's spring conference today.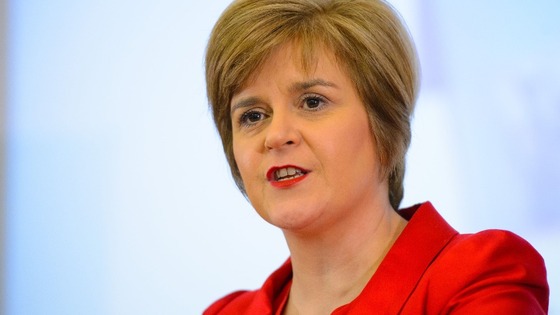 The event, which is taking place in Aberdeen, will be the party's final conference before the referendum in September.
With polls showing support for remaining in the UK is still ahead of independence, Ms Sturgeon will call on Labour voters to back Scotland becoming a separate state.This, she will argue, could help bring about a "rejuvenated" Labour Party.
Starmer: Stop barristers grilling vulnerable witnesses
Former chief prosecutor and now Labour's advisor on victims' issues Sir Keir Starmer wrote in the Guardian has proposed that judges cross-examine vulnerable witnesses to stop them being caught-up in the "fierce" attack between defence and prosecution.
The idea that if the prosecution and defence attack each other as fiercely as possible the truth will somehow pop out has its attractions, but for particularly young and vulnerable witnesses there are obvious downsides.

Without casting around the world for the elusive perfect criminal justice system, the taskforce will consider the extent to which it might be possible to blend the adversarial and inquisitorial systems.

Perhaps judges should be given the task of questioning young and vulnerable witnesses?
Advertisement
Starmer: Stop barristers grilling vulnerable witnesses
Labour will consider whether prosecutors should be allowed to question young and vulnerable victims in court as part of their plans for a shake-up of the justice system.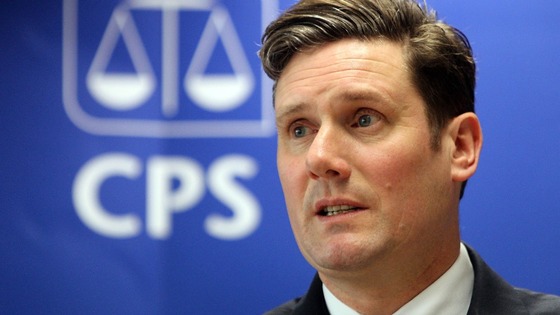 Former chief prosecutor and now Labour's advisor on victims' issues Sir Keir Starmer suggested judges could be given the task of cross-examining witnesses to stop them being caught between "fierce" prosecution and defence attacks.
Labour's newly launched Victims' Taskforce has set out a number of options to give vulnerable witnesses greater protection in court and the group will today meet victims to discuss possible changes to the law - should it win the next election.
PM to put Miller row behind him with Europe campaign
A Labour MP has accused David Cameron of attempting to "brush under the carpet" an investigation into Culture Secretary Maria Miller's expenses claims.
Thomas Docherty, MP for Dumfermline and West Fife, said: "I have no idea as to why David Cameron thinks he can brush under the carpet. Maria Miller's claims of £45,000 of taxpayer's money, to which she was not entitled to claim. The Prime Minster may want to try to kill this story.
"Maria Miller's statement yesterday was a disgrace. It showed no contrition for her actions, and the public have a right to know that members of the Cabinet were no claiming money to which they were not entitled."
The Prime Minister said Mrs Miller had "apologised unreservedly" to the House of Commons and "we should leave it there".
Ofsted: Sure Start 'has failed to close the gap in education'
Shadow education secretary Tristram Hunt has told ITV News more "structured" play and learning in nursery schools "doesn't seem like a bad idea".
"I think we have to address this issue of disadvantaged children who aren't school ready by the time they turn up in reception year," Mr Hunt said.
Read: Ofsted suggests nurseries failing to get children ready for school
Lib Dem president: Clegg backs change to 'bedroom tax'
Shadow work and pensions secretary Rachel Reeves said it was "completely unfair" that many disabled people were hit by the "bedroom tax" and charged for the space used to store essential medical equipment.
"Britain can't afford another year of David Cameron and Nick Clegg's tax on bedrooms," Ms Reeves said.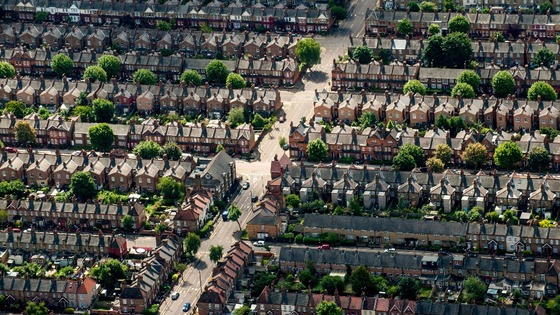 "If they won't listen to the country and scrap their hated bedroom tax, then a Labour government will," she added.
Read: 'Bedroom tax' causing disabled 'severe hardship and distress'
Advertisement
The boss of Britain's biggest trade union has warned that it could switch its financial support from Labour to another party.
Unite general secretary Len McCluskey said defeat in 2015 could prompt the union to consider disaffiliating from Labour.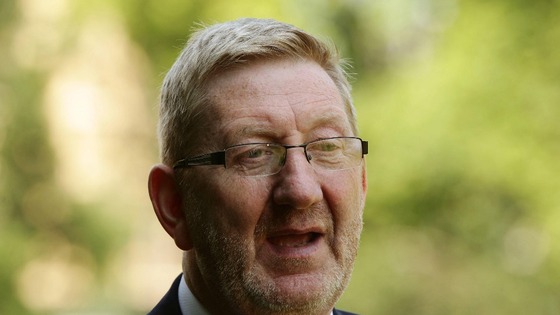 The union has donated more than £11 million to Labour since Ed Miliband became leader. But Mr McCluskey said that he "fears for the future" of the Labour Party if it fails to regain power in next year's general election.
He said: "Can I ever envisage a rule conference voting to disaffiliate from Labour? I can do."
The union boss predicted Labour will lose the May 2015 poll if all it has to promise voters is a "pale shade of (the) austerity" on offer from Conservatives.
Labour is planning to slash university tuition fees by at least £3,000 a year, according to The Sunday Times (£).
Labour leader Ed Miliband is expected to pledge he will cut the £9,000 maximum fee, which sparked riots when it was being debated in 2010, to £6,000.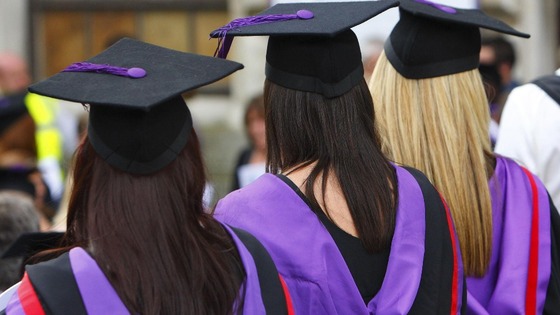 He is also studying a more far-reaching overhaul of tuition fees being proposed by John Denham, the former universities secretary, that would see maximum fees fall to £4,000.
In addition, Miliband will leave the way open for the whole system of tuition fees to be scrapped later and replaced by a tax on graduates, which supporters see as a fair way of stopping students running up huge debts.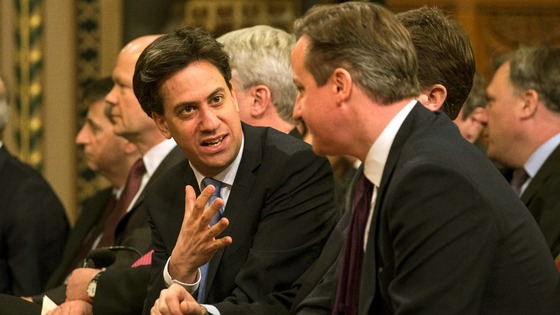 Labour's lead in the opinion polls has been cut to a single point in a sign Ed Miliband's party has lost ground since the Budget.
The Opinium survey for the Observer places Labour on 33%, a slide of two points from a fortnight ago, and the Tories on 32%, after a gain of two points.
The poll puts Ukip down a point on 15% while the Liberal Democrats are unchanged on 10%.
The online survey was of 1,936 British adults between March 25 and 28, around a week after the Budget was announced by George Osborne.
David Cameron hails first same-sex marriages in Britain
Ed Miliband has joined Nick Clegg in welcoming the first same-sex marriages, which take place just after midnight tonight.
In a message for Pink News, the Labour leader said it was an "incredibly happy time" for same-sex couples as well as "an incredibly proud time for our country".
Load more updates
Back to top