Labour MP Pat Glass - who was appointed shadow education secretary less than 24 hours ago - has said she will be stepping down as an MP at the next election.
Glass received death threats against her during the EU referendum campaign and in her resignation letter she said she had found the last six months "very, very difficult" and "bruising".
I have informed my CLP Chair that whenever the next General Election takes place, I will not be Labour's candidate. https://t.co/g3DADx57KF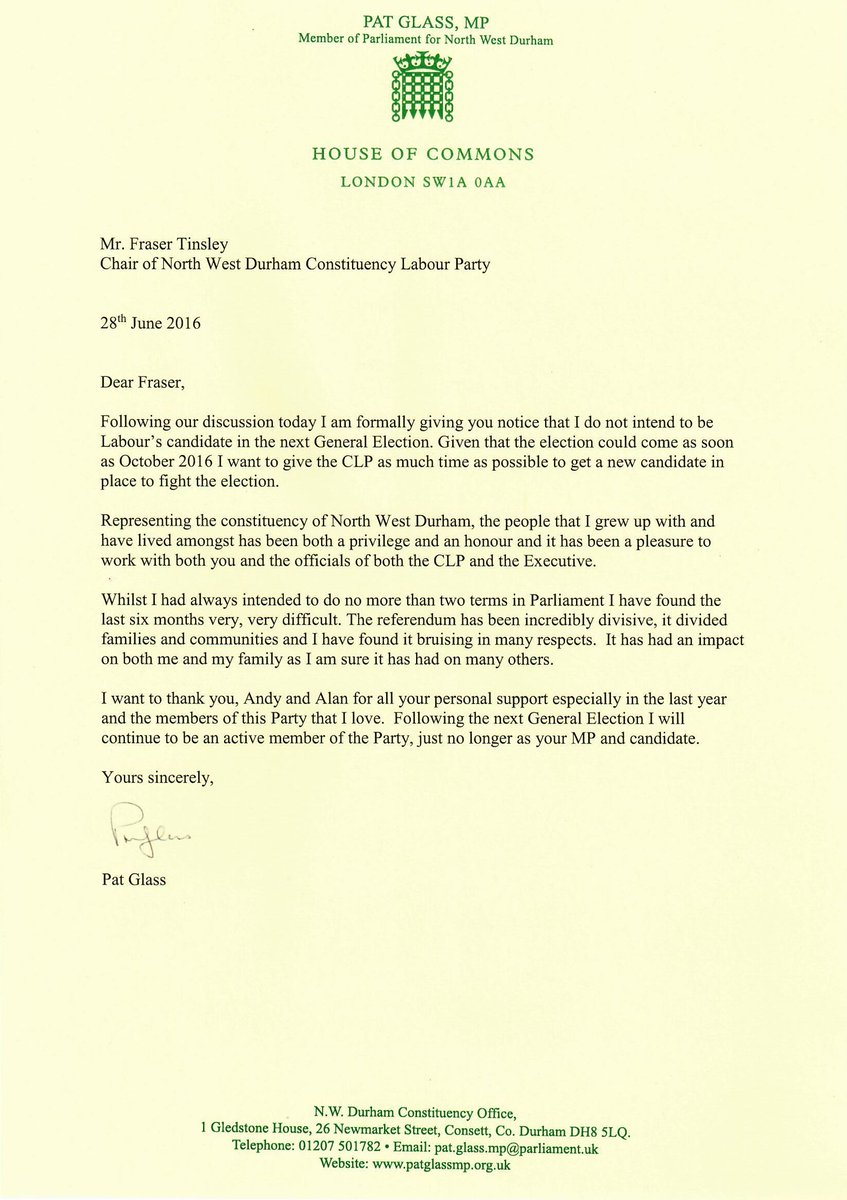 Advertisement
The beleaguered Labour Party leader is clinging onto power in the face of as many as 150 MPs voting to remove him from the top job today.
Read the full story ›
Chuka Umunna described the meeting of the Parliamentary Labour Party as "pretty catastrophic", according to the Press Association.
Other reports say that one MP was in tears, with another holding their head in their hands, as Jeremy Corbyn refuses to resign even in the midst of a rebellion in his own party.
Jeremy Corbyn has addressed supporters amid an attempted coup from members of his own party.
Notably, he did not talk about his own leadership crisis, nor the EU, but instead discussed inequality, racism, and wealth distribution.
Jeremy Corbyn has been speaking for a few minutes now, talked about a variety of topics but not the EU yet...
He told supporters that he will not let 'the media' divide them.
Advertisement
John McDonnell has told a crowd at a protest outside Parliament that Jeremy Corbyn is not resigning just because a "small number" of MPs want him out.
McDonnell tells the crowd to a loud cheer Jeremy Corbyn is not resigning as a "small number" of MPs want him to #Jexit
Jeremy Corbyn has had to be helped by Metropolitan Police officers after he was mobbed by crowds on the way to a protest that his supporters have arranged.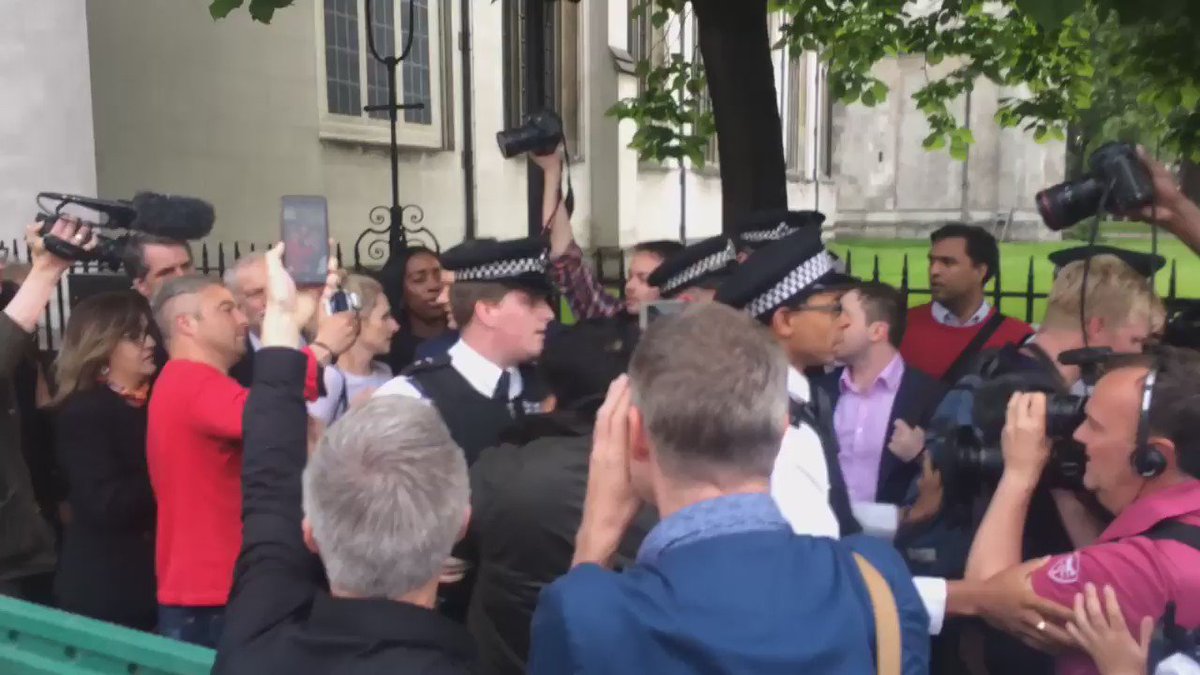 Labour MP John Woodcock has confronted Jeremy Corbyn's press secretaries in the corridor after a PLP meeting ended.
Woodcock accused them of spreading lies against the party's MPs and briefing against them to the press.
Another Labour MP described the meeting as "f****** awful".
Load more updates