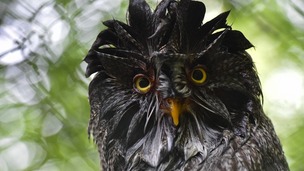 The Labour press team's twitter account was apparently hacked today, advocating owl ownership across the United Kingdom.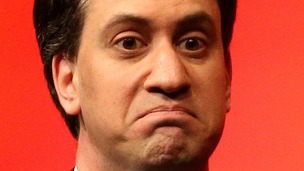 Labour leader Ed Miliband got caught out in a regional radio interview when he was unable to identify his party's local council leader.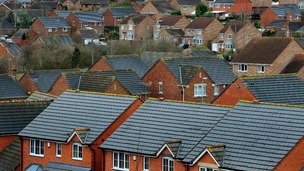 Labour insist their plans do not amount to 'rent controls', but plans to limit rises in the private sector would still be a radical step.
Live updates
Labour councillor resigns over Ed Miliband Sun picture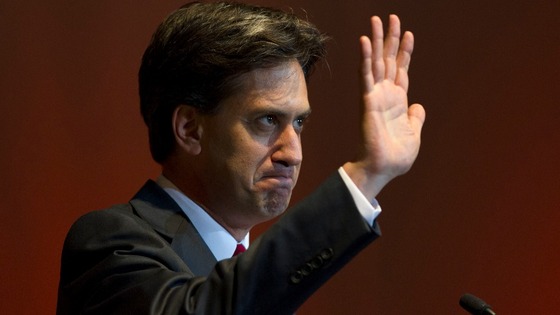 Ed Miliband has apologised after posing with a copy of The Sun, distributed for free in Liverpool to mark the start of the World Cup.
Labour figures in the city expressed anger at his action for failing to take account of continuing fury over the tabloid's coverage of the Hillsborough disaster.
"Ed Miliband was promoting England's bid to win the World Cup and is proud to do so," a spokesman for the party leader said.
"But he understands the anger that is felt towards The Sun over Hillsborough by many people and he is sorry to those who feel offended."
Gove adviser 'attended key Trojan Horse meeting' in 2010
David Cameron's response to the 'Trojan Horse' schools in Birmingham is "entirely weak and inadequate", Labour's shadow education secretary Tristram Hunt said.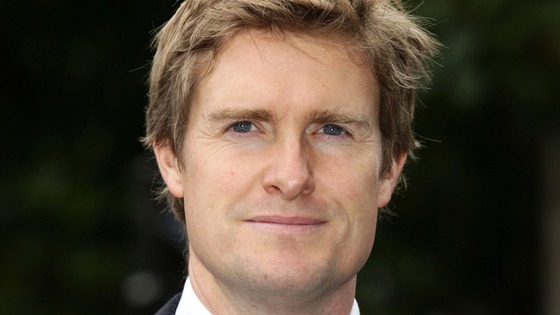 He said: "This is an entirely weak and inadequate response by David Cameron to the gravity of the situation in Birmingham. What we're seeing in Birmingham is part of the systematic failings in the current school system.
"Cameron's schools policy has delivered a vacuum in the local oversight of our schools, leaving children exposed to falling standards and vulnerable to risks posed by extremists.
"By refusing to address the inadequate checks in the schools system, Cameron reveals he is happy with the status quo.
"Labour has pledged to introduce new local directors of school standards to root out problems before they set in."
Read: 'Trojan Horse' school claims Ofsted ignored crucial evidence
Advertisement
Labour will take on Ukip's immigration policies the way President Obama took on the Tea Party, shadow business secretary Chuka Umunna has said, after Ukip's massive surge in the local and European elections.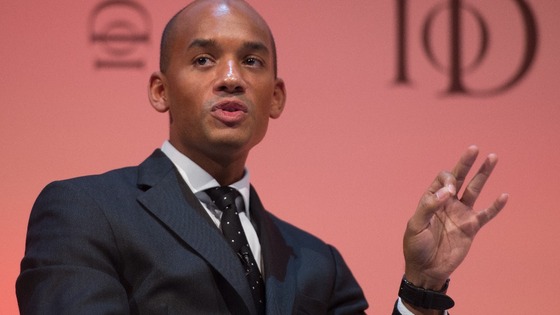 Writing in the Guardian, Mr Umunna said: "Our politics has often not seemed equal to the challenge, and Ukip has become the lightning rod for people's fury.
"But Ukip has struggled to pick up support in more diverse communities, such as mine, because people recognise what it says is not so different to what was once said of people like my father arriving here from the Commonwealth in the 1960s and 1970s.
"We will not try to out-Ukip Ukip. Labour is not going to offer false solutions, such as leaving Europe...Labour will take on Ukip by calling them out on these issues and others every week between now and the general election".
Leaders set to review EU's agenda after Eurosceptic surge
Former prime minister Tony Blair said he would advise Ed Miliband to "stay firm" following Labour's performance at the local and European elections.
Mr Blair told BBC Radio 4's Today programme: "It is not as if yielding to that pressure from UKIP has actually done the Conservative Party any good at the present time.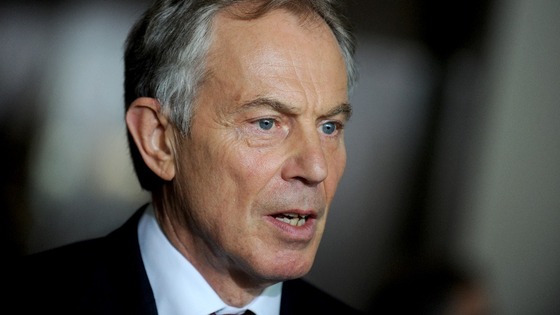 "For the Labour Party, if it decides to follow UKIP either on its anti-Europe platform or, even worse frankly, on its anti-immigration platform, then all that will happen is that it will confuse its own supporters and it won't actually draw any greater support."
Asked about the Lib Dems he said, "The problem they have is very simple - they fought the 2010 election on a platform significantly to the left of Labour and then ended up in a Conservative Government with a platform significantly to the right of Labour ... there's not really a cure for that."
Leaders set to review EU's agenda after Eurosceptic surge
Labour leader Ed Miliband has tweeted about the European election, in which his party finished second to Ukip in the vote.
We made real progress in the Euro elections. We've elected 20 @uklabour MEPs and beat the Tories.
But last night's results also reflect a desire for Europe to work better for Britain and deep discontent within our country.
There is a deep sense of discontent with the way this country is run and the way our economy works.
Voters still choose Labour despite 'unpopular' Miliband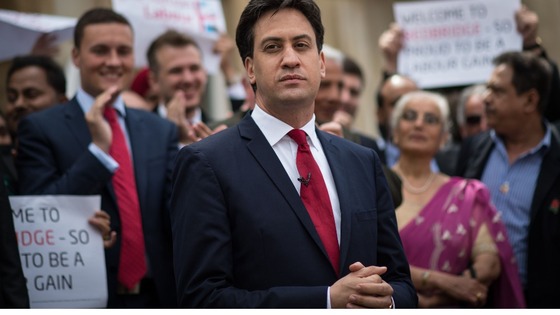 Ed Miliband said he remained determined to attract voters "from every walk of life" as he seeks to quell criticism of his party's local election results.
The Labour leader is to confront the party's most prominent failure by returning to the campaign trail next week.
It comes after he was voted least popular party leader due to his 'lack of charisma' and lack of 'common touch.'
Advertisement
Voters still choose Labour despite 'unpopular' Miliband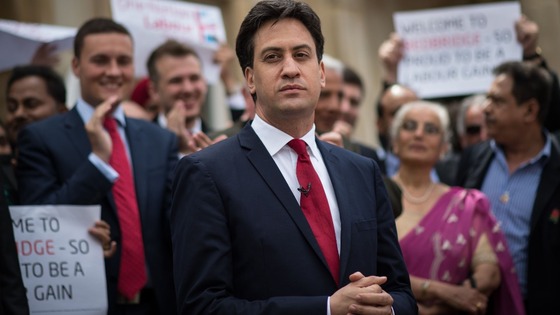 A Labour backbencher has slammed the party's "disastrous" electoral strategey and criticised Ed Miliband for not reaching out to a wider spread of voters.
John Mann told BBC Radio 4's World At One programme: "He's not broadening the appeal to take into account the views of people like me and other MPs and the views of our constituents.
"That isn't happening, that's why they didn't take on Ukip. Some of the pointy heads at the top of the party thought that Ukip doing well is what we needed."
The Bassetlaw MP added: "The people deciding strategy at the top, without question, had a strategy of ignoring Ukip instead of taking them on and that was a disastrous strategy."
Voters still choose Labour despite 'unpopular' Miliband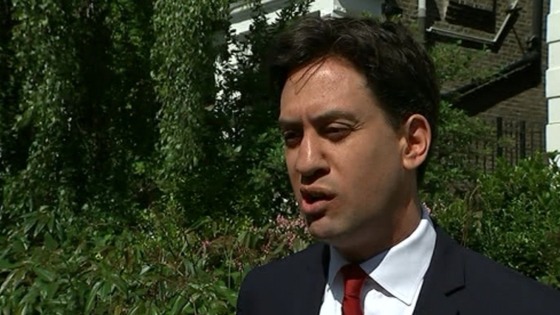 Labour leader Ed Miliband says voters are turning to Ukip as an expression of discontent that has building for "decades".
Speaking following large gains for Nigel Farage's party in the early election results, Mr Miliband said people were frustrated and felt "that the country just doesn't work for them".
"What you're seeing in some parts of the country is people turning to Ukip as an expression of that discontent and desire for change," he added.
"I believe we can persuade those people that Labour can offer answers to them and to the challenges they see in their own lives."
Voters still choose Labour despite 'unpopular' Miliband
There are "real grounds for optimism" for Labour to gain ground in the key seats which will determine the outcome in the next general election, the Shadow Foreign Secretary has told Good Morning Britain.
Douglas Alexander said UKIP would be beaten if Labour "put in the hours on the doorstep, talking to voters".
Voters still choose Labour despite 'unpopular' Miliband
Shadow justice minister Sadiq Khan has said Ed Miliband's route to Downing Street is through electoral success in London.
Mr Khan told ITV News that Labour's win in David Cameron's "favourite council", Hammersmith and Fulham, showed that the party's message was resonating with voters in the capital.
Load more updates
Back to top