UN envoy in talks with Syrian officials over ceasefire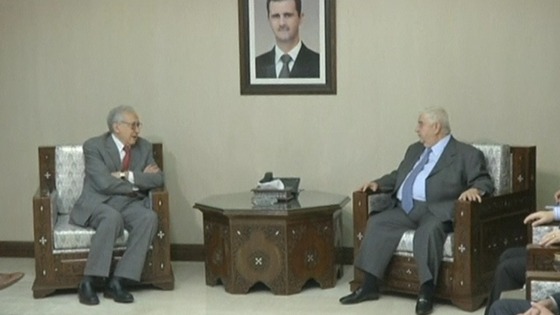 The UN-Arab League envoy to Syria Lakhdar Brahimi is holding talks with the Syrian foreign minister in Damascus about brokering a ceasefire in the war torn country.
It is not known whether Mr Brahimi will meet President Bashar al-Assad.
On his arrival in the country Brahimi told reporters: "We will talk about the ceasefire and the Syrian issue in general.
"It is important to decrease the violence - we will talk with the government and political parties and civil society about the Syrian issue."