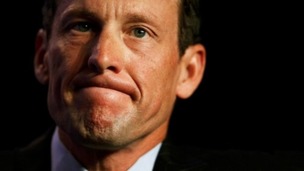 The former cyclist said his attempts to destroy team masseuse Emma O'Reilly's reputation were "inexcusable and embarrassing".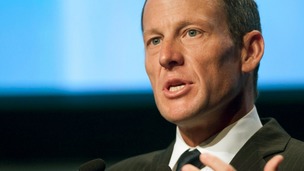 Armstrong has walked to the border of truth many times before but has yet to cross it; now he smells a chance at a reduced ban from sport.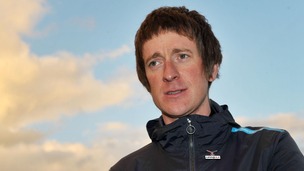 Sir Bradley Wiggins said it was "emotional" watching Lance Armstrong admit to using performance-enhancing drugs.
Live updates
Disgraced cyclist Lance Armstrong is being sued by a company that paid him about $12m (£7.6m) in prize money in connection with three of the seven Tour de France titles that have since been stripped from him over his use of banned drugs.
In a suit filed in Texas state court in Dallas, SCA Promotions Inc, alleges Armstrong and his management company, Tailwind Sports, defrauded SCA into paying him the prize money for his 2002, 2003 and 2004 wins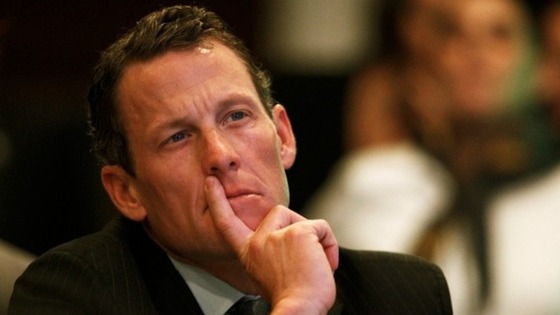 Last month, Armstrong admitted in an interview with Oprah Winfrey that he had used banned, performance-enhancing drugs during all of of his Tour de France wins.
Doctor in cycling doping trial
A Spanish doctor who may hold the secrets to drug cheating in football and tennis, has gone on trial in Madrid.
The public health charges against Eufemiano Fuentes relate only to cyclists he worked with.
But the man leading the worldwide fight against doping told ITV News that the doctor was involved with athletes from a variety of other sports. ITV News Sports Editor Steve Scott reports:
Advertisement
Concerns in the cycling world continue in the wake of Lance Armstrong's doping confessions as the Independent Commission has lost the confidence of the International Cycling Union (UCI) and the World Anti Doping Agency (WADA) and will be scrapped.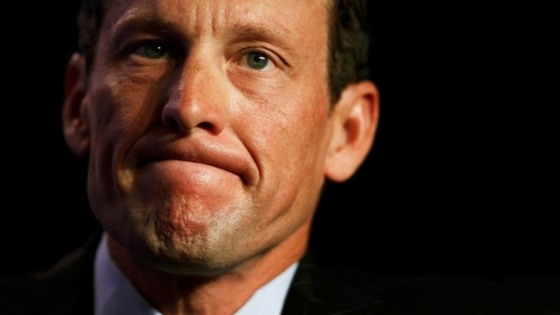 The Independent Commission was set up in November 2012 to look at a decision by the US Anti Doping Agency into Lance Armstrong and the United States Postal Service (USPS) team.
UCI President Pat McQuaid said:
"As I said last Friday, we have listened carefully to the views of WADA, USADA and cycling stakeholders and have decided that a truth and reconciliation process is the best way to examine the culture of doping in cycling in the past and to clear the air so that cycling can move forward."
The Independent Commission, was chaired by former Court of Appeal judge Sir Philip Otton, and included the UK House of Lords Peer and Paralympic Champion Baroness Tanni Grey-Thompson and the Australian lawyer Malcolm Holmes QC, but the independence of the board has been called in to question.
Doctor in cycling doping trial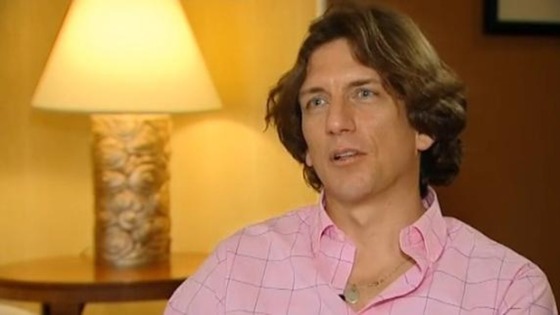 Former cycling doper turned whistleblower Tyler Hamilton described Dr Eufemiano Fuentes as a "one-man Wal-Mart of doping" in his 2012 book The Secret Race, which detailed the use of performance-enhancing drugs in the sport.
Hamilton was among 11 former teammates who testified against Lance Armstrong during the US Anti-Doping Agency's investigation.
In his only UK interview, he gave ITV News his reaction to Armstrong finally confessing.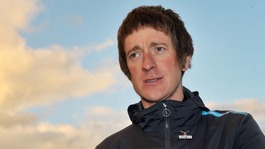 Sir Bradley Wiggins said it was "emotional" watching Lance Armstrong admit to using performance-enhancing drugs.
Read the full story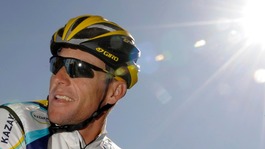 Karl Baxter was hoping to sell 10,000 copies of 'The Science Of Lance Armstrong'. But now he wants your ideas to help him get rid of them.
Read the full story
Advertisement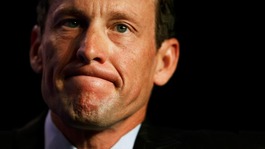 Lance Armstrong cannot expect to be redeemed after his brief TV confession. Names must be named.
Read the full story
Lance Armstrong 'ashamed'
The Oprah Winfrey Network said Armstrong did not receive a fee for the interview and was not offered one. But he admitted to losing $75 million dollars when his sponsors departed. "I've lost all future income," he said.
"I don't like thinking about it, but that was a 75 million-dollar day. Gone. And probably never coming back." Armstrong denied claims he attempted to make a payment to United States Anti-Doping Authority (USADA).
He said: "I had no knowledge of that, but I've asked around. I think the claim was 250,000 dollars. That's a lot of money. I would know. That is not true."
Lance Armstrong 'ashamed'
When asked how his mother was handling the situation Lance Armstrong said he did not realise how badly she was handling the situation until he saw her.
He said of his mother: "She's a wreck. She is not the type of person who would call me up and say that.
"But my stepfather called me up and said 'your mom is having a really hard time'. I saw my mom, and I thought, 'Oh this woman is a wreck'. It took seeing her to really understand that this has taken a toll on her life."
Lance Armstrong 'ashamed'
Lance Armstrong became visibly emotional for the first time in the interview with Oprah when he talked about the moment he had to tell his 13-years-old son Luke not to defend him at school.
He said: "I told Luke, don't defend me any more. Don't.
Courtesy of OWN: Oprah Winfrey Network.
"He's been remarkably calm and mature about this. I said if anybody says anything to you, they are going to see this, some kids or something. Do not defend me. Just say 'hey, my dad said he was sorry'. He said okay.
"He just said look, I love you. You are my dad. This won't change that."
Read More: The many contradictions and holes in Lance Armstrong's confession.
Read More: Armstrong's former team-mate Tyler Hamilton tells ITV News 'I'm proud of him'.
Load more updates
Back to top