Victoria Cross for soldier
'Courageous' British soldier awarded Victoria Cross
A British soldier who died as he protected the lives of his comrades in Afghanistan will be honoured with the Victoria Cross at Buckingham Palace today.
Kerry Ashworth, mother of Lance Corporal James Ashworth, will receive the country's highest award for bravery in the face of military attack on behalf of her son.
Read: Killed soldier awarded rare Victoria Cross honour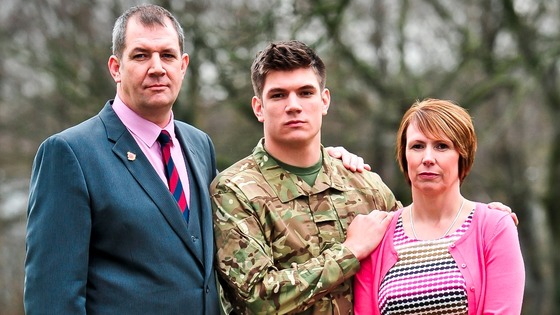 The 23-year-old died in the Nahr-e-Siraj district on June 13 when his reconnaissance platoon became involved in a battle with the Taliban inside enemy-held compounds.
The medal recognises his "extraordinary courage" as he fought against "huge odds", dying from a grenade blast as he tried to protect his men.
Read: British Armed Forces recognised for battlefield bravery