A powerful blast hit southern Beirut this afternoon, killing five people according to the health ministry and wounding at least 20.
The blast sent a column of smoke into the sky and destroyed the front of many nearby buildings.
The city has been recently hit by a number of attacks recently, including one last week which killed a former minister.
A powerful explosion in Shi'ite group Hezbollah's southern Beirut stronghold killed five people on sending a column of smoke into the sky, a witness said.
Television footage showed the twisted and blackened remains of several cars being doused with hoses by emergency services.
Advertisement
The deadly explosion in southern Beirut took place "meters away" from Hezbollah's political council, local news station LBC International said.
Lebanon's health ministry said five people have been killed and 20 injured in Beirut.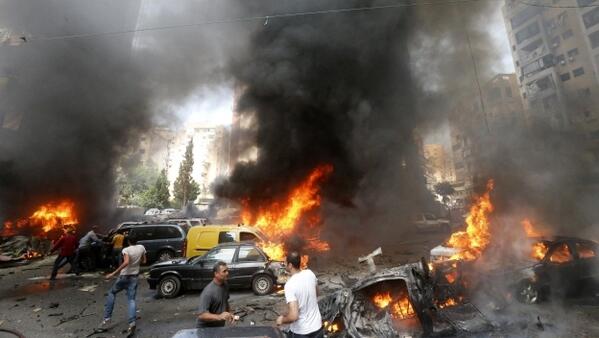 Beirut journalist Angie Nassar has tweeted a photo of the city following an explosion that reportedly left two people dead: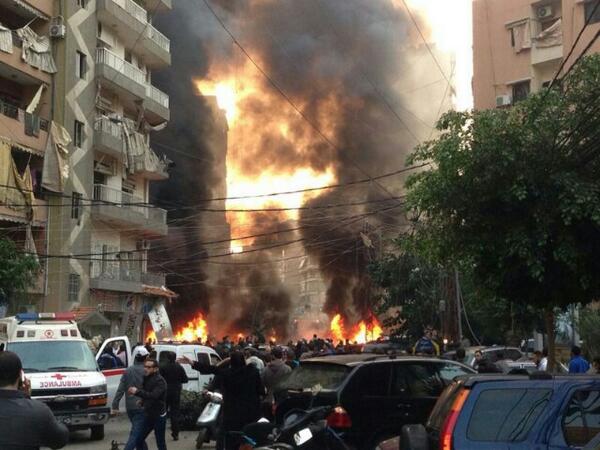 A journalist in Beirut has posted a photo on Twitter of the aftermath of an apparent bomb blast in the Lebanese capital:
Advertisement
Witnesses said that two bodies were found at the scene of an explosion in Beirut, and that six people were wounded.
A powerful explosion has been heard in southern Beirut and smoke was seen rising from the area, residents said.
There was no immediate word on damage or casualties caused by the blast in the Lebanese capital, which has been hit by a series of bombs in recent months.
Lebanon's defence minister has said that troops have arrested the leader of the group thought to be behind bombing of the Iranian embassy in November, AFP reports.
Maged al-Maged, the head of the al-Qaeda-linked Abdullah Azzam Brigades, was reportedly detained by Lebanese troops in Beirut.
The embassy attack killed 23 people including the Iranian cultural attache on November 19.
Israel has launched artillery fire across its border with Lebanon in response to two rockets fired in the other direction, according to reports.
Two rockets struck near the town of Kiryat Shmona in northern Israel on Sunday, causing no injuries or damage.
More than 20 Israeli shells then hit near two southern border towns in Lebanon, a witness told Reuters.
Load more updates