Mercedes motorsport boss Toto Wolf is confident of tying Lewis Hamilton down to a new deal before the start of the new season.
Despite Wolf's hopeful nature, he isn't set to give the Formula One champion an deadline for him to sign.
It is always beneficial you have a clear situation, for the driver and ourselves.

That is the best case, but you want to get it right as well, so it needs time.

There is no reason for us to believe it is not going to go in the way we think is right, and Lewis thinks is right.

Therefore we should aim to finish the discussions before the start of the season.

But this is not a deadline we have set ourselves because the moment you set deadlines you put yourself under pressure, and we don't want to put him or us under pressure.
– Tino Wolf speaking to Press Association Sport.
Lewis Hamilton has called on old friend Ron Dennis to do the "smart" thing and retain "star quality" driver Jenson Button.
Button heads into Formula One's off-season still unsure whether his 15-year career in the sport is over or if he will be handed a new contract by McLaren.
McLaren Group CEO Dennis has confirmed to Press Association Sport the situation will not be resolved until after a board meeting in early December.
Hamilton said: "I've known Ron for a long, long time and he is passionate about racing.
"I'm sure he'll make the smart decision, and for me, building a team to target being champions you need to have star quality drivers.
"There are only a handful of those and Jenson's one of them."
Advertisement
Formula One world champion Lewis Hamilton has arrived back in the UK with his girlfriend Nicole Scherzinger.
Hamilton, 29, won his second world title after his win in Abu Dhabi yesterday.
Lewis Hamilton admitted to being worried that the new double points system for the final race might have seen him miss out on the title.
Read the full story ›
Advertisement
Former Formula One champion Sir Jackie Stewart said Lewis Hamilton's victory at the Abu Dhabi Grand Prix was a great achievement for him and his team, and a great victory for Britain.
Newly crowned double Formula One world champion Lewis Hamilton had a phenomenal season. Here is a look at his career and season in numbers.
Read the full story ›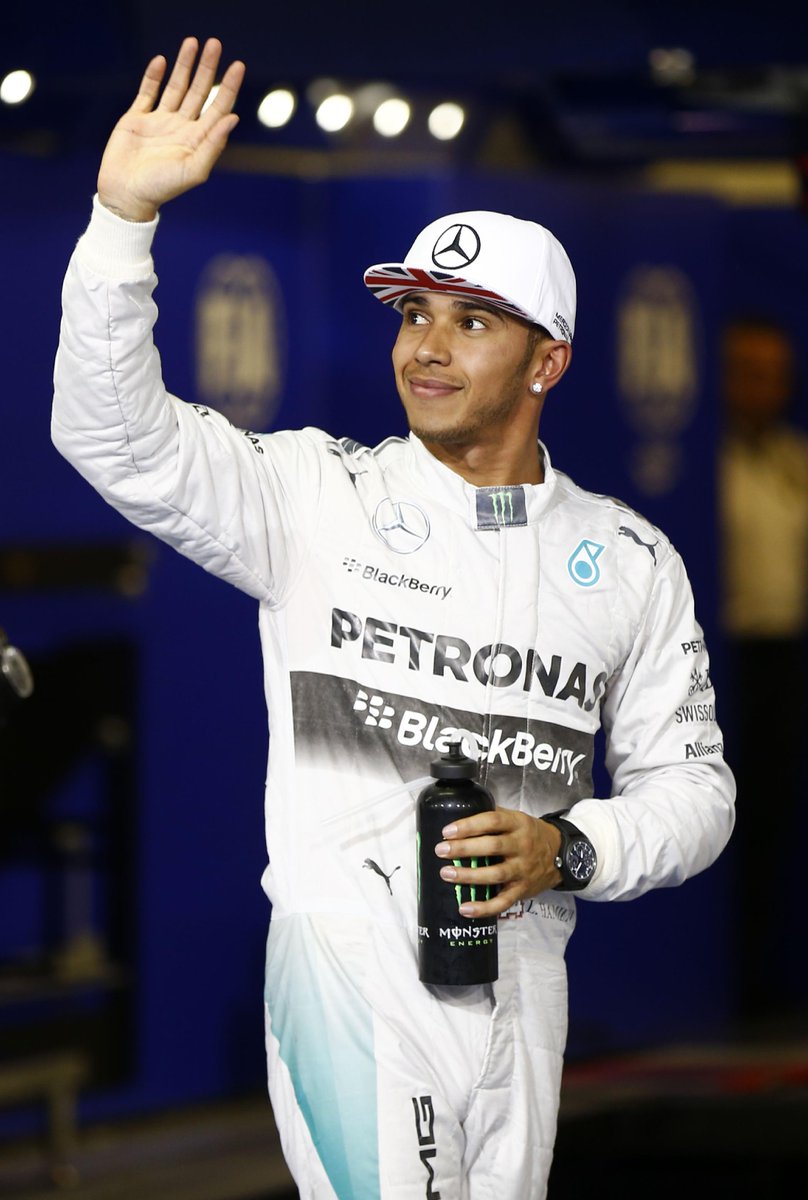 Lewis Hamilton's Mercedes team have joined a flurry of Twitter tributes after the British driver won his second world Formula 1 world title.
Big names from around the sporting world also paid tribute to Hamilton on Twitter, including tennis star Andy Murray, former England striker Ian Wright and golf legend Greg Norman.
Congrats to Lewis Hamilton on winning another world title, well deserved
Congratulations @lewishamilton " Walk like a champion talk like a champion " ???????. first double world champion since Sir Jackie Stewart.
Lewis Hamilton has won his second Formula 1 world title, ahead of Mercedes team-mate Nico Rosberg.
Load more updates