St Botolph's Church in Boston, Lincolnshire was affected by last night's flooding: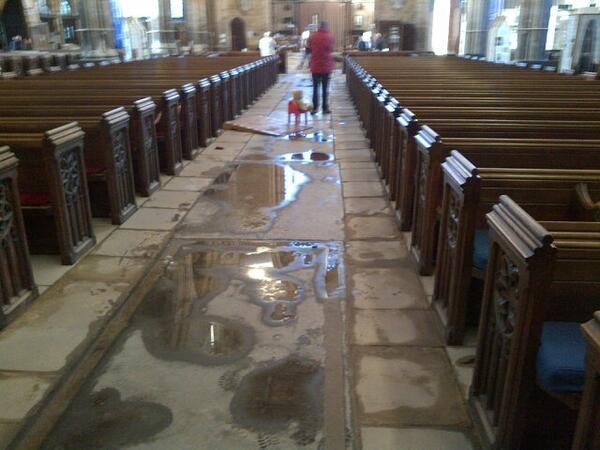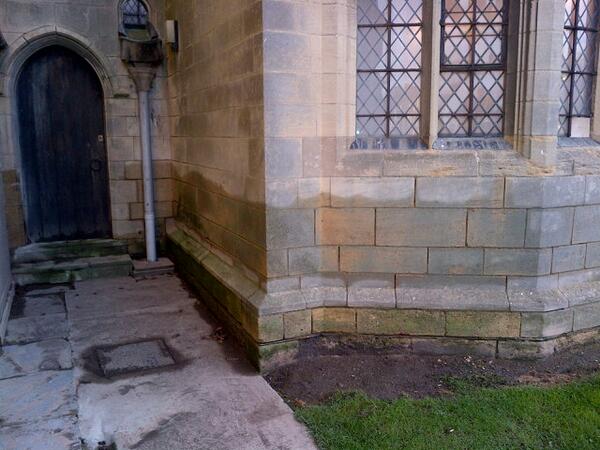 Police divers have finished their search of a river near Spalding, after £60,000 was found floating in the water.
Detectives say they've no idea where the money came from, but suspect it could be linked to the proceeds of crime.
They say they're continuing investigations after people came forward with information, but believe all of the money has now been recovered.
Advertisement
Banknotes worth tens of thousands of pounds have been found floating down a river, police said.
The cash was spotted by a dog walker in the South Drove Drain near Spalding town centre Lincolnshire last month.
Officers who pulled the banknotes, said to be worth £60,000 on first count, from the river said a large amount was damaged but a good quantity appeared to be in fair condition.
Detective Constable Steve Hull, of Spalding CID, said: "It isn't everyday that an amount of money like this is found and somebody must have information that will help the police trace the lawful owner. I would be grateful to hear from people who have genuine information to pass on to me."
Police are appealing for information after banknotes worth around £60,000 were mysteriously found floating down a river in Lincolnshire.
A dog walker spotted the cash near to Spalding town centre last month.
Officers who recovered the banknotes say a large amount was damaged but a good quantity appear to be in fair condition.
They are now trying to trace the owner.
If they cannot it will become the subject of a court forfeiture order.
Det Supt Tony Heydon from the East Midlands Major Crime Team talks to Calendar's Kate Hemmingway about the latest in the newborn baby death investigation.
Police in Lincolnshire have confirmed they are treating the death of a newborn baby as murder. Officers were called to Hadrian Drive in Baston near Stamford in the early hours of Thursday morning where they discovered the body of a baby boy.
They later revealed that he died as a result of an obstructed airway. Police have arrested a 16-year-old local woman who they say is helping them with their enquiries. Officers say they are expected to provide an update on developments this afternoon.
Advertisement
The death of a newborn baby boy was caused by an obstruction of the airway, Lincolnshire police have said.
Officers released the detail after a 16-year-old girl was arrested in connection with the incident which happened in the early hours of September 5. She is currently helping officers with their enquiries.
Detective Chief Inspector Tony Heydon said: "Although we are unable to release any more detail at this stage we can reassure the public that we are not looking for outstanding suspects, we are simply gathering evidence and piecing together the sequence of events over the last couple of days."
This is the Lincolnshire street where the body of a newborn baby boy was found by police.
A 16-year-old woman was arrested by officers early this morning in connection with the child's death, and is currently helping police with their enquiries.
Police were called to Hadrian Drive in Baston at 1.51am on Thursday to reports a baby had died.
A Home Office port mortem was carried out yesterday and murder investigation was launched shortly afterwards.
Police have launched a murder inquiry and arrested a teenage girl after the death of a newborn baby boy.
Officers were called to an address in Baston, Lincolnshire, at 1.51am on Thursday after a report that a new-born baby had died.
Officers attended the scene and recovered the body of a new-born baby boy, a Lincolnshire Police spokesman said on Saturday."Extensive enquiries and a Home Office post-mortem were carried out yesterday," he said.
A seaside donkey owner has said violence against his animals may drive him from a popular beach.
John Nuttall's said two donkeys named Dudley and Banjo suffered cuts to their faces and were traumatised as they were attacked on Cleethorpes beach, in north-east Lincolnshire.
Mr Nuttall told the Grimsby Telegraph: "A lady was walking her dog across the country park, where the donkeys rest after a hard day's work, when she saw these two young lads booting them over and over again in the face".
Humberside Police said two teenagers on bikes had allegedly assaulted two donkeys in Cleethorpes Country Park.
Load more updates