Barcelona played their La Liga match against Las Palmas behind closed doors due to independence referendum protests.
Read the full story ›
Barcelona president has revealed that Lionel Messi's father has signed a contract renewal on behalf of the Argentina forward.
Read the full story ›
Advertisement
Real Madrid's official Twitter account seems to have been been hacked, after a post welcoming Lionel Messi to the club appeared on their feed.
Just days after Barcelona's account was taken over by hackers OurMine, which announced Paris St Germain's Angel Di Maria had joined the club as a hoax, the group was at it again, this time on the Champions League winners' account.
At 5.30am BST, accompanied by a video of Messi scoring for Barcelona against Real Madrid, a post on Real's Twitter said: "Benvingut Messi! ¡Bienvenido Messi! Welcome Messi! Bienvenue Messi! #Messi."
The group, which has hacked a series of high-profile accounts over the past 12 months, then followed it up with a series of tweets claiming responsibility for the hacking, saying: "Internet security is s*** and we proved that."
The post went viral, with over 27,000 retweets in the first 45 minutes of it being up.
Barcelona star Lionel Messi has signed a new contract that will keep him at the Nou Camp until 2021.
Read the full story ›
The young fan also walked out on the pitch with the Barcelona star ahead of a match in Qatar.
Read the full story ›
The winner of the Ballon d'Or will be announce of Monday in Paris, with many expecting Cristiano Ronaldo to pick up the prize.
Read the full story ›
Advertisement
Lionel Messi has been named in Argentina's squad for their upcoming World Cup qualifiers after reversing his decision to retire from international football.
The Barcelona star announced on Friday he loves Argentina "too much" to walk away from the national team, having announced his Albiceleste career was over following their penalty shoot-out loss to Chile in the Copa America final in June.
Following talks with new Argentina coach Edgardo Bauza, Messi was included in the squad to face Uruguay and Venezuela next month.
Messi, Argentina's captain and all-time record goalscorer with 55 goals, said: "I see there are many problems in Argentinian football and I don't intend to create another one.
"I don't want to cause any damage, I've always tried to do just the opposite, to help all that I can.
"We need to fix many things in Argentinian football, but I prefer to do this from inside and not criticise from outside."
Barcelona have launched a campaign urging fans to "express their sympathy" in support of forward Lionel Messi after he appealed against a 21-month prison sentence for tax fraud imposed by a Catalan court.
Messi and his father, Jorge, were sentenced on Wednesday after a Barcelona court found them both guilty of three counts of defrauding the tax department to the tune of €4.1million.
Under Spanish law, sentences under two years are usually suspended but, nonetheless, Barca have called on supporters to voice their "unconditional support on social networks".
A statement on www.fcbarcelona.com read: "FC Barcelona has set up a campaign in support of Leo Messi following the sentence issued this week against the Argentinian and his father.
"Using the hashtag #WeAreAllLeoMessi while posting a photo or message with both hands open, the campaign is encouraging all Barca fans to express their sympathy for the greatest footballer in the world by voicing their unconditional support on social networks.
"By making it clear that #WeAreAllMessi, we want Leo to know that he is not alone. All members, supporters clubs, fans, athletes, media and everyone else are invited to participate."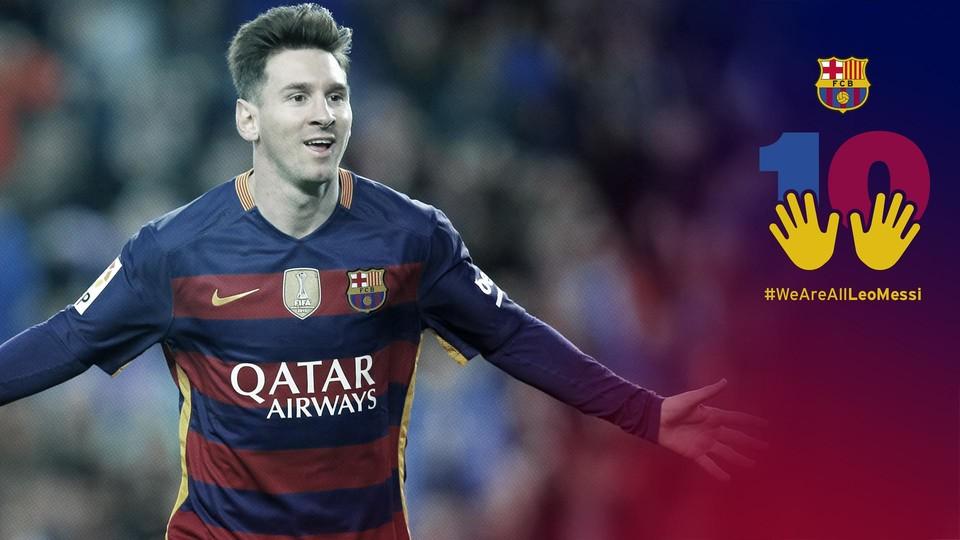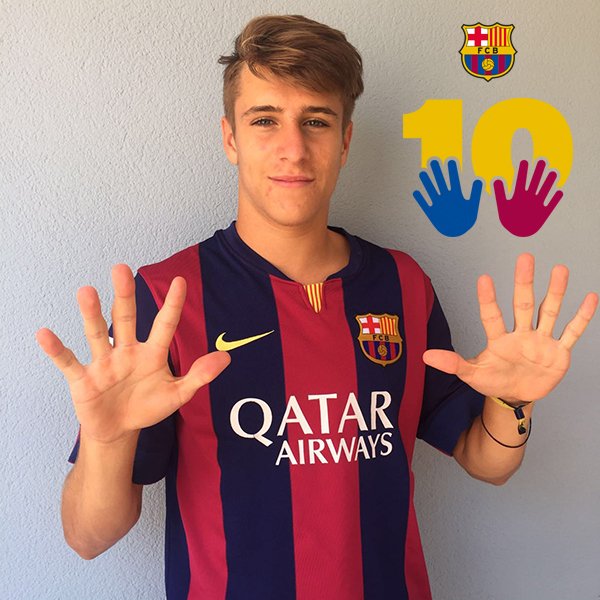 The football superstar has also been fined two million euros for three tax crimes but Spanish law means he won't go to jail.
Read the full story ›
Load more updates