Tim Sherwood says that Christian Benteke will be at Aston Villa next season despite Liverpool wanting to secure the Belgian striker's services.
Sherwood won a bet with a reporter for £100 that Randy Lerner wouldn't sell the club last season and when asked if Benteke would be at the club for the upcoming campaign, the Villa boss responded: "Yes, another £100 that he will."
"We want Christian here," Sherwood told Sky Sports News. "We want to keep our best players and Christian is certainly one of those".
It's been reported that Liverpool have bid for Benteke but are unwilling to meet his £32.5million buyout clause.
Liverpool have named Sean O'Driscoll as their new assistant manager and elevated Pepijn Lijnders to the role of first-team development coach
Read the full story ›
Advertisement
Liverpool are set to confirm the appointment of Sean O'Driscoll as assistant manager
Read the full story ›
A patient admitted to hospital in Liverpool with suspected Ebola has tested negative for the deadly disease.
In a statement issued yesterday, Public Health England said the patient was undergoing a series of tests - one of which was for Ebola.
But in a follow up statement today it confirmed there was no sign of the virus, which has now killed more than 11,000 people in West Africa.
Read more: Patient admitted to Liverpool hospital for Ebola testing
A patient has been admitted to the Royal Liverpool University Hospital to undergo Ebola testing, Publich Health England have confirmed.
Public Health England can confirm a patient has been admitted to Royal Liverpool University Hospital and is currently undergoing a series of tests – one of which is for Ebola. Ebola is considered very unlikely but testing will take place as a precaution, as is our usual practice in these circumstances.

Between August last year and early June, 240 individuals with relevant symptoms and a travel history were tested for Ebola in the UK. The risk of Ebola to the general public in the UK remains very low. Ebola can only be transmitted by direct contact with the blood or bodily fluids of an infected person. We have well established and practiced infection control procedures for dealing with cases of imported infectious disease, and our systems have demonstrated that the UK is able to manage a case of Ebola if identified.
– Dr Deborah Turbitt, Ebola National Incident Director at Public Health England
It's the sight most Liverpool fans never thought they'd see - Steven Gerrard pictured with another club's shirt.
The Reds legend was officially unveiled as an LA Galaxy player today.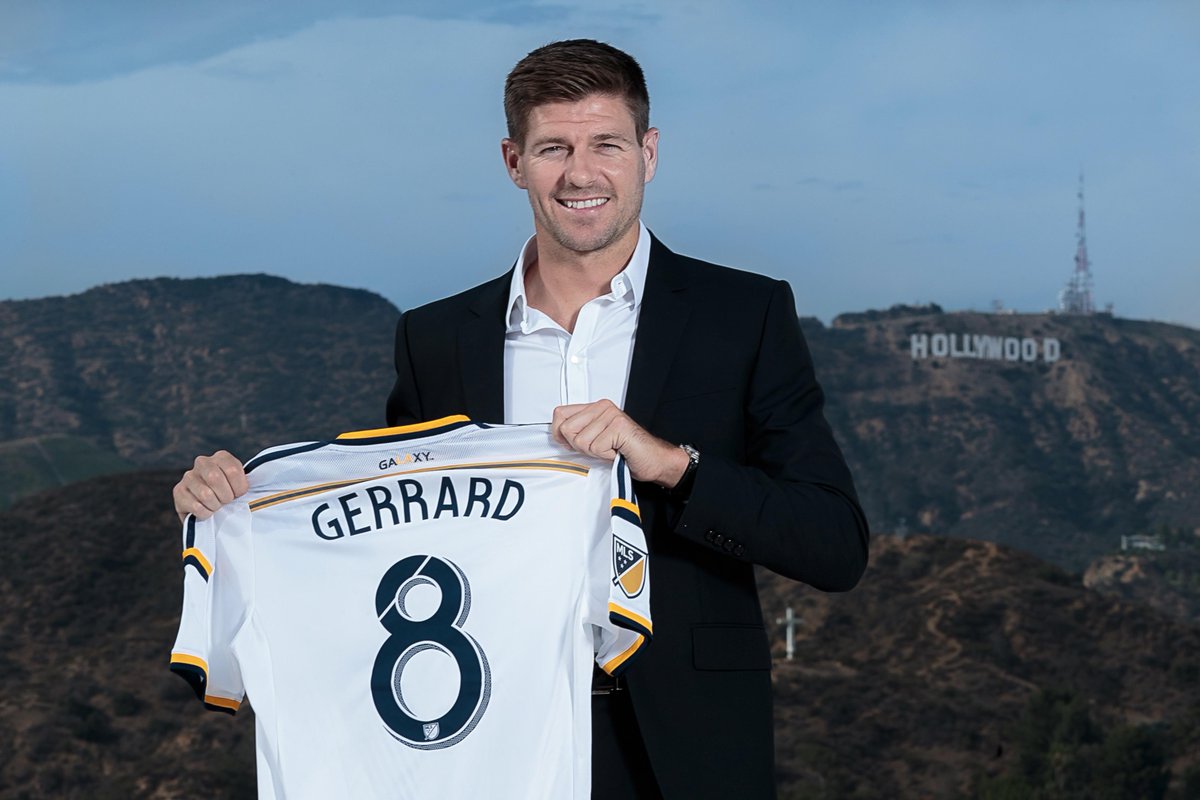 Advertisement
Former Liverpool captain Steven Gerrard admits he turned down a "couple of nice opportunities" to move to a club in Europe in order to pursue a new challenge with the Los Angeles Galaxy.
The 35-year-old midfielder is set to be presented to his new club's fans at half-time of Saturday's Major League Soccer game against Toronto.
He will then publicly don Galaxy kit for the first time in an open training session on Tuesday ahead of a press conference, with his debut pencilled in for July 17 at home to San Jose Earthquakes.
Former England captain Gerrard is looking forward to a fresh start after admitting he wanted a new challenge.
"I had some nice opportunities around Europe," he told Galaxy TV.
"But I wanted a completely fresh challenge, to come out of my comfort zone, live away from home and get a different life experience and choose a place where my family can enjoy themselves and settle.
"When I retire from football in a few years time I want to say I did try something different and didn't stay in the same place - although I loved every minute of it."
Liverpool chief Ian Ayre insists the club can still buy top players within the remit of their "smart and sustainable" transfer policy
Read the full story ›
Liverpool have confirmed their sixth transfer of the summer with the signing of England defender Nathaniel Clyne.
Read the full story ›
John Aldridge believes selling Raheem Sterling to Man City is a "win-win" for the club as they have a better replacement in Jordon Ibe
Read the full story ›
Load more updates