Morgan Schneiderlin will only leave Southampton this summer for Champions League football and would prefer to stay in the Premier League
Read the full story ›
Thousands of people have lined the banks of the Mersey to see Cunard's three flagship ocean liners sail down the river.
Read the full story ›
Advertisement
Liverpool defender Kolo Toure is close to agreeing an extension to his contract which expires next month.
The former Ivory Coast international is likely to agree a new 12-month term having wavered over whether to commit with more lucrative offers coming in from overseas.
However, the 34-year-old is keen to finish his career in England and wants to stay at Liverpool.
He said:
I think the situation will be resolved soon. We are talking. There are few things more but we will see.

Liverpool is a great club for me to stay at. Liverpool is going to be massive. I love Premier League football and I played all my years here and if I can finish here (Liverpool) it would be great.

My kids go to school here and they are half-English and that is important as well. I play for Liverpool right now and I am very happy and if it was to carry on, I'd be more than happy.
– Liverpool defender Kolo Toure
Liverpool manager Brendan Rodgers has apologised to the club's supporters for their humiliating loss to Stoke.
Read the full story ›
Steven Gerrad's final Liverpool game ended with him scoring, but overall embarrassment for the team.
Read the full story ›
GOAL! Steven Gerrard. It had to be him. Huge ovation from the Stoke fans.
Advertisement
GOAL @stokecity 4 @lfc 0. @charlie26adam rams in another. And there's still 4 mins to go to half-time. Anyone got a number of Jurgen?
Liverpool captain Steven Gerrard led out his side for the final time before their clash with Stoke, ahead of moving to LA Galaxy in the summer.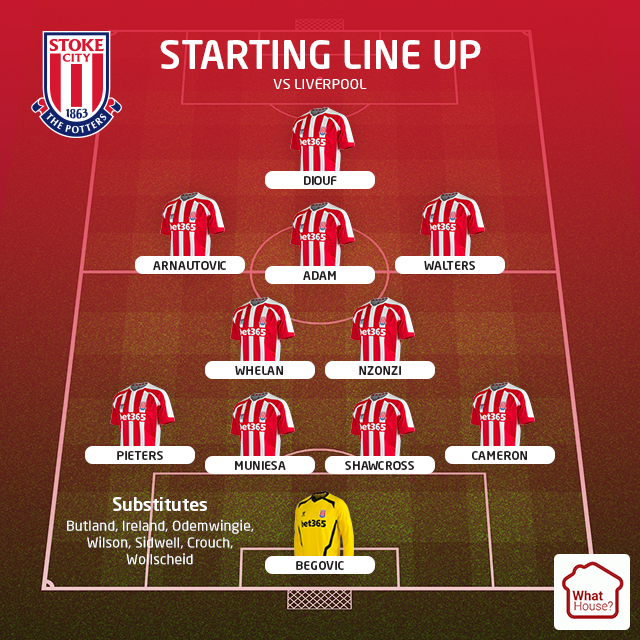 Load more updates