Jamie Vardy's wonder strike helped Leicester send out a title warning as they breezed past Liverpool 2-0.
Read the full story ›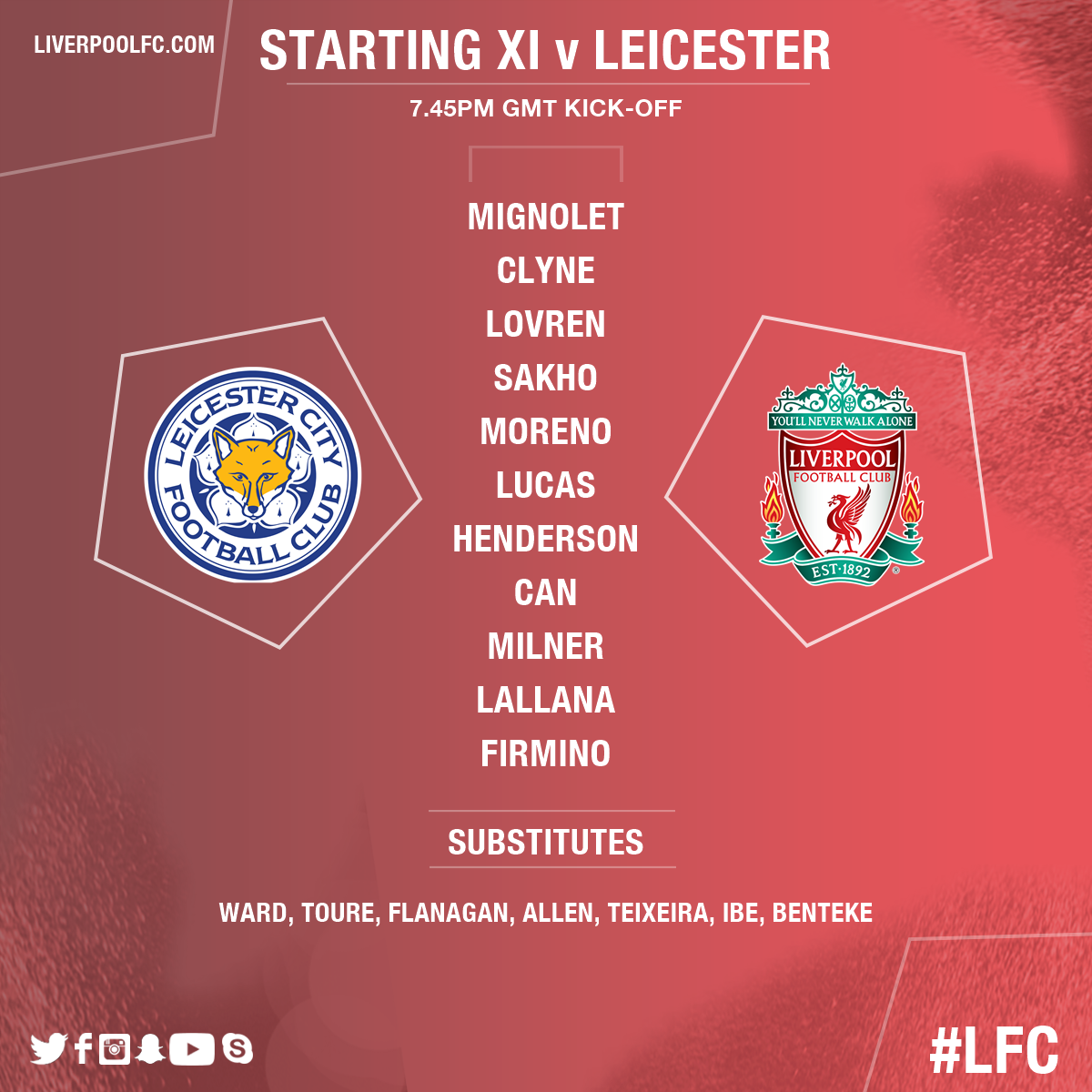 Advertisement
Liverpool and West Ham will need to do it all again at Upton Park after neither side could find a winner at Anfield.
Read the full story ›
Confirmed #LFC team v @whufc_official: Mignolet, Clyne, Caulker, Lovren, Smith, Stewart, Allen, Brannagan, Ibe, Teixeira, Benteke
WEST HAM UNITED: Randolph, Tomkins, Reid (c), Ogbonna, Cresswell, Obiang, Song, Kouyate, Moses, Payet, Valencia #LIVWHU
Liverpool appear to have been priced out of a January move for forward Alex Teixeira after Shakhtar Donetsk's chief executive Sergei Palkin set the fee at £53million - for a summer transfer.
The Reds opened negotiations with the Ukrainians last week after chief executive Ian Ayre flew out to their winter training camp in Florida.
However, after a £24million offer was declined talks have continued but the two parties are so far apart in their valuation of the 26-year-old Brazilian it now seems unlikely there will be any deal done before the transfer window closes.
"Liverpool stopped after an offer of 32million euro (£24m) and a 4m euro (£3m) bonus," Palkin told Ukrainian television channel Football 1.
"We obviously refused to accept it. This is the last number that was announced. Our position is that we do not want to sell Teixeira today.
"We will sell him only at the end of the season. We need to have some good results in the Europa League and the Ukraine championship.
"At the end of the season we will sit down at the negotiating table. Teixeira has a compensation charge in his contract - the price is 70m euro (£53m).
"Please, if someone wants him - let them come and declare themselves."
Liverpool midfielder Joe Allen says his penalty shootout winner against Stoke was one of his career highlights.
Read the full story ›
Advertisement
In Saturday's wild celebrations at Adam Lallana's added-time winner, Liverpool boss Jurgen Klopp had his glasses knocked off and broken by striker Christian Benteke.
He appeared at the club's Melwood training ground bespectacled once again, but he is not a fan of his spare pair.
"These are not new - they are my second pair of glasses. Now I have to be careful," Klopp joked.
"They are black and I look a little bit like a serial killer."
Asked whether Benteke would have to pay for the damage, Klopp replied: "It was my fault and never in my life has someone had to pay for something which is my fault."
Get all the latest transfer rumours as Liverpool are looking to replace Simon Mignolet
Read the full story ›
Liverpool target Alex Teixeira has told his club Shakhtar Donetsk that he'd like to leave the club for the Premier League.
The Reds made a £24.6m bid for the 26-year-old last week and it's understood that they are ready to improve that offer but may face late competition from Chelsea.
Teixeira is currently with Shakhtar at their training camp in Florida and told Brazilian newspaper Globo: "I would like to move in this transfer window and have told them (Shakhtar) that. They have received a very good offer and they are working on a solution. But if I don't go now then I will leave in the summer.
"After six years in Europe and with Shakhtar we are ready to move and I have spoken to my wife and daughter.
"It is my desire to move to a big league and I know that the English league is very strong. I am ready and I know that I will grow up a lot there. I am aware that two big clubs such as Liverpool and Chelsea are interested but I haven't given my word to either of them.
"I am not ruling out other leagues but I do want to play in the Premier League. In my mind, it is the strongest in the world. I want a challenge and to further my career there. My aim is to move to a big club so that I can well there and get a place in the Brazil squad. Everyone knows that it is hard to achieve and I need to leave here to achieve that goal."
The forward has scored 22 goals for Shakhtar in 15 league games so far this season and the Ukrainian club value the 26-year-old at £38m.
Liverpool manager Jurgen Klopp was delighted that his side got the three points from their 5-4 win over Norwich but admits it's 'crazy' that they keep conceding from set pieces.
The Reds conceded two goals directly from a corner and a free-kick against Norwich and Klopp admits it's a problem that needs rectifying.
Klopp said: "Unbelievable game. It was not easy today. I think we had a lot of problems in the game. I don't know what it was but it wasn't enough at the start of the game against a team searching for confidence.
"But we played football, we made it 1-0, we should have made it 2-0. But set-play, set-play, set-play and they got more confidence.
"Second half we came back with brilliant goals and at the end when I saw five minutes (stoppage-time) I thought...I couldn't understand why.
"I don't understand this and I asked but it was not positive. But these two goals, we were a deserved winner. Four goals from set-plays, that must be a new record, I think you have to make a new list for British football. I think it is crazy what we are doing."
Load more updates