Jurgen Klopp refused to lay the blame for West Ham's first goal squarely at Loris Karius' feet after the keeper had got a hand to Payet's effort but failed to keep it out.
Having initially taken the lead early on, Liverpool went in at half-time a goal down to West Ham at Anfield on Sunday before Divock Origi's second-half equaliser meant a point apiece in the eventual 2-2 draw.
And the German manager felt bad luck had prevented his side from winning rather than any lack of endeavour.
We tried everything. The (West Ham) goals - one is a wonderful free-kick and one we were very unlucky - they were a big surprise for everybody.

We should have had more, we tried everything.

It's a draw, we have to take it; it felt like we were the whole time in their box.

We haven't made the right decisions, you need a little bit of luck. A draw doesn't feel too good but it doesn't feel too bad either.

We are still a really good football-playing side.
– Jurgen Klopp
Third-placed Liverpool lost further ground on Premier League leaders Chelsea after a 2-2 draw at home to West Ham.
Read the full story ›
Advertisement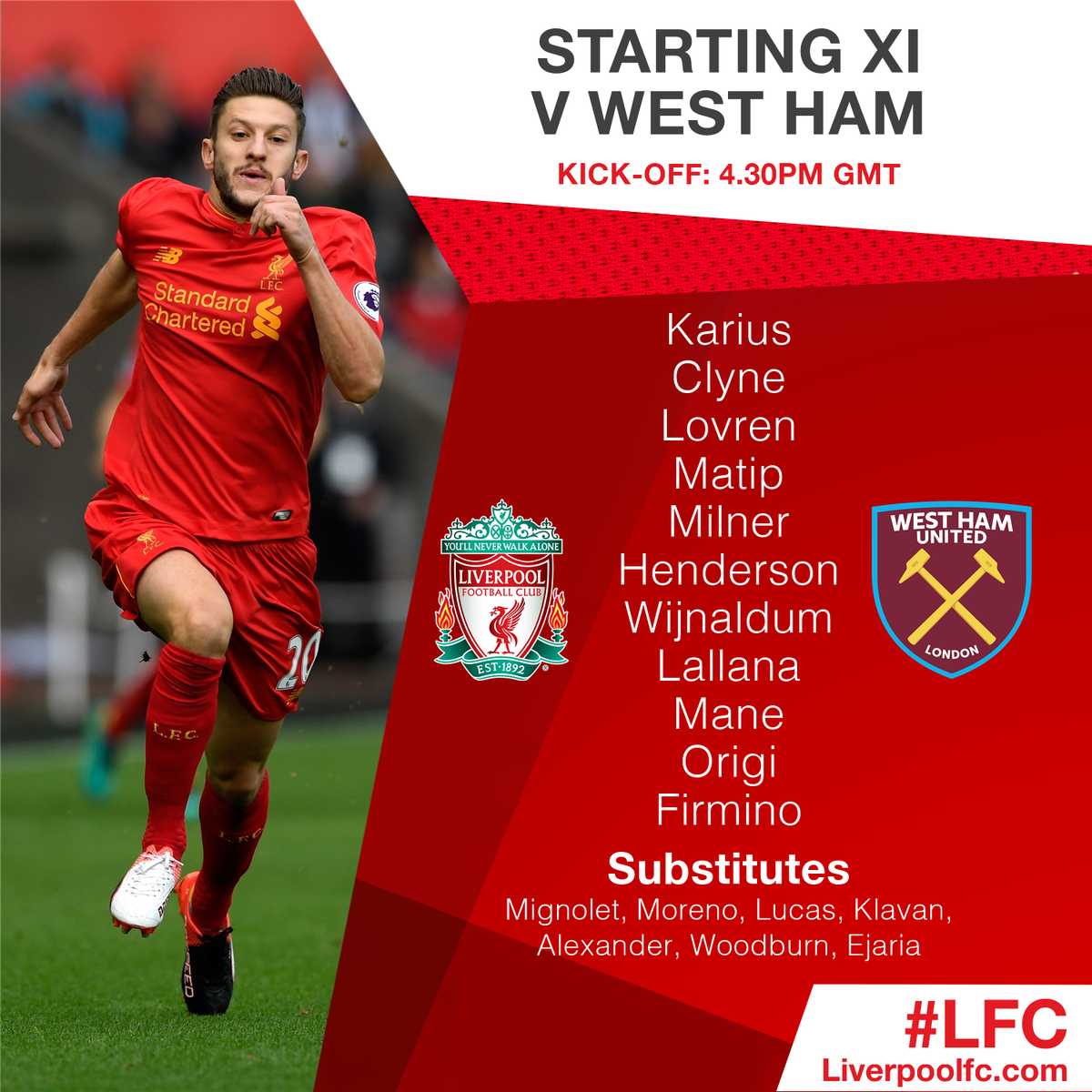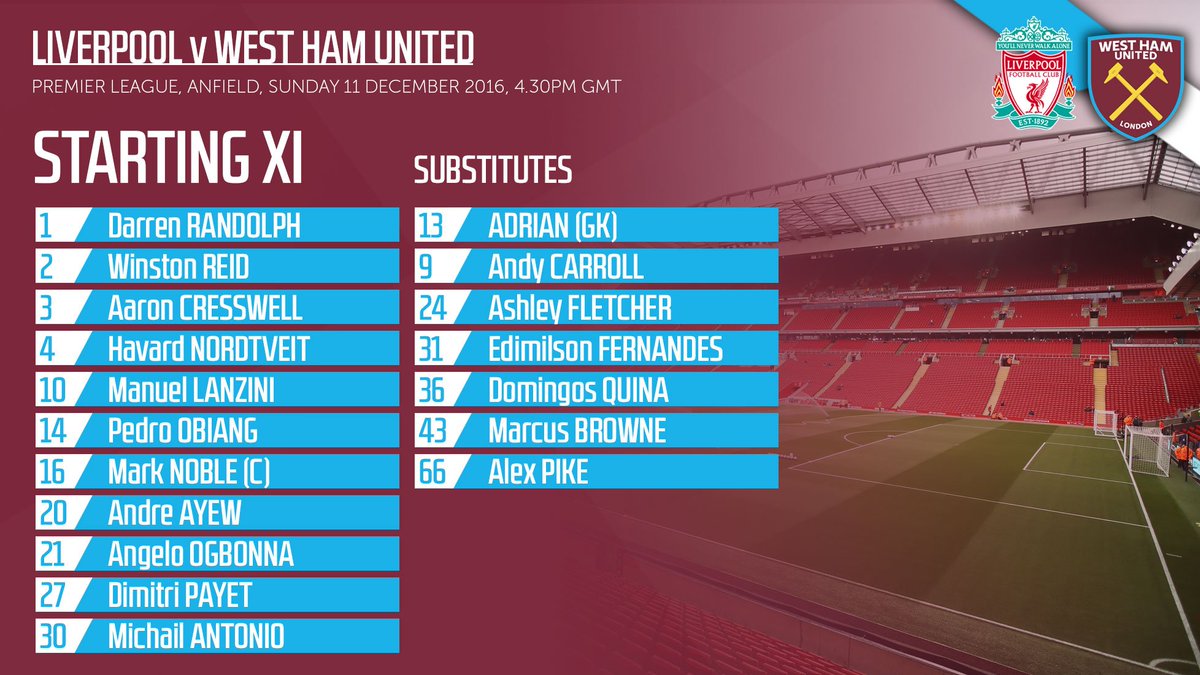 Jurgen Klopp expects his Liverpool players to be "angry" when they face West Ham at Anfield on Sunday after last weekend's shock loss against Bournemouth.
Liverpool twice surrendered leads before suffering a 4-3 defeat at the Vitality Stadium, and Klopp believes that disappointment will only further motivate his team to get back to winning ways against the Hammers.
What we will be, more than maybe we were before Bournemouth, we will be angry again - angry about ourselves, that's important.

In sports, always when you are at the highest level there are not a lot of things that can make the difference.

Sometimes it's the quality, but not very often. Most of the time it's the attitude because the other team is really well prepared too.

A few details make the difference. As I've said a lot of times, being aggressive means in my understanding, being ready to hurt yourself, not the other player.

That's the kind of angry we need. To be angry doesn't mean they are responsible for what happened in the last few weeks but they want to have the points at Anfield, and that makes me angry already when I speak about it. That's all you need.

At the highest level, have you ever seen a race where the winner was not this kind of angry in the last few yards?

Maybe Usain Bolt can do it, he enjoys it after 80 metres probably, but most of the other sportsmen in life have to fight until the end and that's what we have to do each week.
– Klopp press conference
Former Liverpool goalkeeper Pepe Reina has defended Loris Karius after the club's current No.1 was criticised for his recent performances
Read the full story ›
Adam Morgan has spent a long time out of the spotlight after his early promise at Liverpool where many tipped him to reach the top.
Read the full story ›
Advertisement
Liverpool's title charge has suffered a blow after it was confirmed their playmaker Philippe Coutinho was ruled out for four to five weeks with an ankle injury, according to reports.
The Brazilian was stretchered off in the first-half of Liverpool's 2-0 win over Sunderland.
Jurgen Klopp's men currently sit second in the Premier League - just one point off leaders Chelsea.
A court is to decide if doctors should stop providing life-support treatment to a policeman who has been in a coma for 17 months.
Read the full story ›
Liverpool midfielder Adam Lallana remains a doubt for the visit of Sunderland due to injury.
Read the full story ›
Liverpool manager Jurgen Klopp will give Steven Gerrard all the help he can as he forges a new career.
Read the full story ›
Load more updates