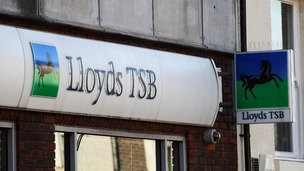 Lloyds have announced underlying profits of £2bn for first three months of the year but are they back to normal.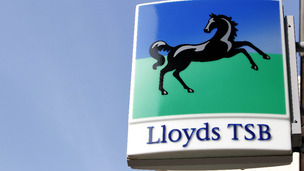 Complacent', 'bloated' and 'inefficient' - a pretty tough verdict on the banking sector from LLoyds boss Antonio Horso-Ortario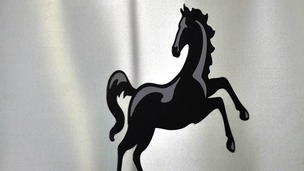 Where does the Lloyds sale of 632 branches to the Co-op leave its customers?
Live updates
Lloyds cuts 550 jobs
Lloyds attacked over new job cuts
Lloyds Banking Group came under attack today after announcing a further 550 job cuts. Unite said the cuts were on top of 1,340 job losses announced in January.
Lloyds cannot continue to cut now then ask questions later. It's madness that the bank has so many agency workers when it's cutting so many permanent jobs.

Lloyds is looking for a period of stability and growth but it won't be achieved by continuous and damaging job cuts.

The bank must put an end to mass redundancies and instead foster job security, pay workers fairly and concentrate on customer service.
Lloyds cuts 550 jobs
Union: Lloyds to cut a further 550 jobs
Lloyds Banking Group is to cut a further 550 jobs, the Unite union said.
Advertisement
Lloyds post loss of £570m
Lloyds share prices falls as markets open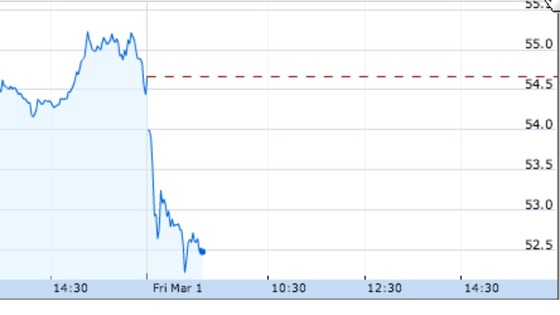 Real-time share prices for Lloyds can be found at Google Finance.
Lloyds post loss of £570m
Lloyds narrows losses through cost-cutting
Lloyds said losses narrowed significantly from £3.5 billion a year earlier thanks to improvements in its core business.
But much of this was down to cost-cutting, as income fell 13% amid historic low interest rates.
Lloyds said it was very close to its original target to bring costs down to around £10 billion and was now hoping to cut costs even further, to £9.8 billion, in 2013.
The group added that it boosted lending to small business by 4% on a net basis and helped 55,000 customers buy their first home.
Lloyds post loss of £570m
Lloyds Banking Group loss better than expected
by Richard Edgar - Economics Editor
Lloyds' loss of £570m is better than expected but sets aside extra £1.5 billion for PPI - worse than expected.
Lloyds post loss of £570m
Lloyds boss to receive £1.5m bonus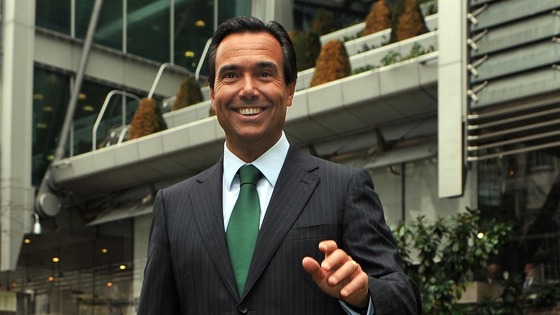 Lloyds chief executive Antonio Horta-Osorio will be paid a deferred shares bonus of £1.5 million for 2012, while staff will share a total pot of £365 million.
Mr Horta-Osorio confirmed that he requested for his bonus to be linked to Lloyds shares and the price paid by the Government.
His award will pay out if the Government sells at least a third of its stake at 61p - the average price at which the stake was bought during the bank's bailout at the height of the banking crisis - within five years.
Advertisement
Lloyds post loss of £570m
Lloyds losses due to PPI provisions
Lloyds said its £570m loss was "primarily due to PPI provisions" of £3.5 billion.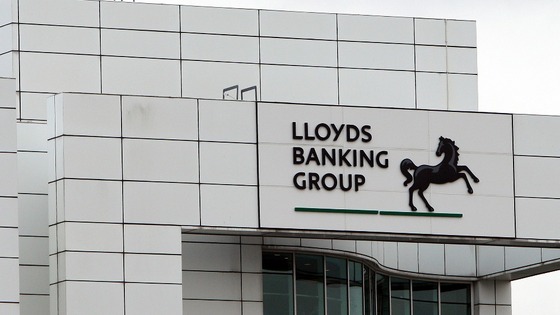 It said underlying profit for 2012 was £2.6 billion, an increase on the £638 million posted for 2011.
Lloyds post loss of £570m
Lloyds posts losses of £570m
Part-nationalised Lloyds Banking Group narrowed losses to £570 million in 2012 from £3.5 billion the previous year.
Lloyds fined £4.3m over PPI
FSA: Lloyds PPI redress system fell below standard
The industry let customers down badly in relation to the sale of PPI. The significant volume of complaints is a product of LBG's own failings and the least customers can now expect is that redress, when it is due, will be paid promptly.

In short, LBG's PPI redress payment systems fell well below the standard the FSA expects, and the size of this fine reflects how seriously we view these breaches. All regulated firms must treat those who complain fairly and that includes paying redress promptly when it is due.
– Tracey McDermott, the FSA's director of enforcement and financial crime
Lloyds fined £4.3m over PPI
Lloyds fined over late PPI compensation payments
Lloyds Banking Group was fined £4.3 million by the City watchdog today after up to 140,000 customers had their payment protection insurance compensation payments delayed.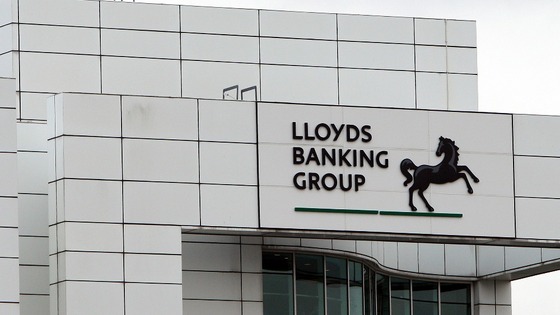 The customers were not paid redress within 28 days of receiving a decision letter and almost 9,000 had to wait more than six months for their compensation, the Financial Services Authority said.
The failings relate to Lloyds TSB Bank, Lloyds TSB Scotland and Bank of Scotland, leading to a total fine of £4.3 million.
Load more updates
Back to top