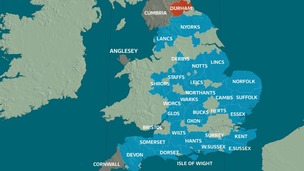 Polls are due to open on Thursday for local elections in England and Wales.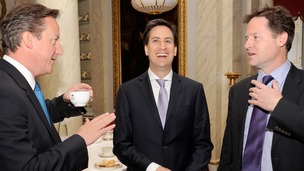 ITV News elections analyst Professor Colin Rallings says Labour will make gains in the local elections, but there will be surprises too.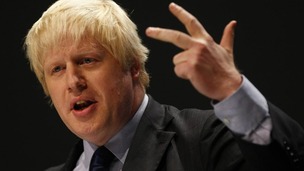 Boris Johnson said he would "definitively, categorically, emphatically" turn down the job of Prime Minister if it was offered to him.
Live updates
Cameron: I get the message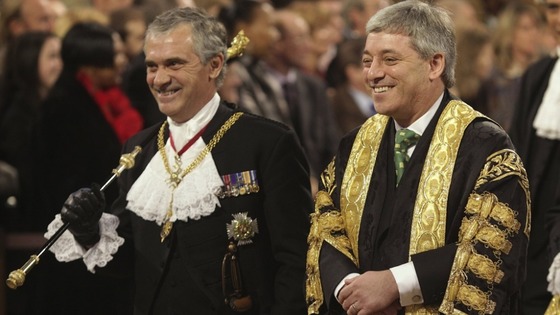 Commons Speaker John Bercow claims voters feel let down by mainstream political parties because they have not got what they voted for.
In a stinging verdict on the local election results, which saw poor turnout and a drubbing for the coalition, he suggested people felt disillusioned because the parties are "quite similar" and there "isn't a huge choice."
The Speaker, who is expected to remain politically impartial at all times, claimed many people are "suspicious or even despairing" about the political system.
In an interview for Sky News' Murnaghan programme, Mr Bercow said: "To some extent, people are suspicious or even despairing of formal politics as a means to give expression and effect to what they want.
"I think there is a wider dissatisfaction that people feel partly that the parties are still quite similar and perhaps there isn't a huge choice, and partly they feel, well 'I said what I wanted, and I voted accordingly, but I haven't got what I wanted or what I voted for two years ago'."
Cameron: I get the message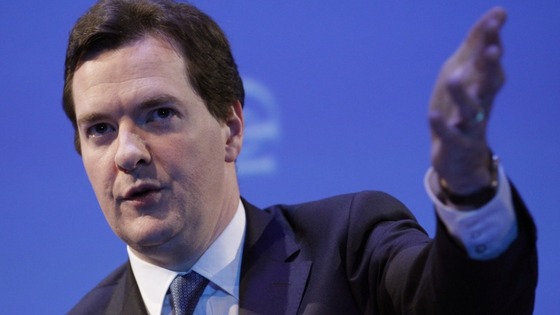 George Osborne today insisted the Government would "learn" from the verdict delivered at the ballot box on Thursday.
He told BBC1's The Andrew Marr Show: "I think what people are saying is focus on the things that really matter, focus on the economy and on education and welfare. Focus on those things, don't get distracted by too many other issues."
The Chancellor dismissed suggestions that voters had deserted the Conservatives in the elections as a result of gay marriage proposals or Lords reform as "clearly not the case."
But he said that while Parliament would debate the planned shake-up of the upper chamber, it was not a "priority".
He added: "We are focused on the really important issues that matter to people.
"Parliament can discuss these issues, Parliament is very good at discussing these issues, but it is certainly not my priority, the priority of the Government.
"It is not where the efforts of the Government and the executive are going to be directed."
Advertisement
Cameron: I get the message
Nadine Dorries told BBC 5Live's Stephen Nolan Programme:
What we have seen on Thursday was pretty bad. A year from now we have bigger local elections and unless we change dramatically what we are doing now we could see even bigger losses.

The (Conservative) MPs in the House of Commons will not sleepwalk towards a next general election like Labour MPs did and watch their seats disappear because of bad policy.
Cameron: I get the message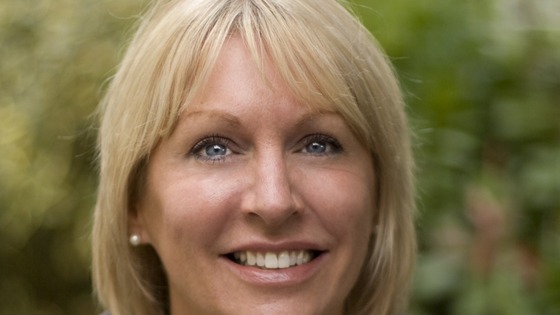 Conservative MP Nadine Dorries has warned Tory leader David Cameron he will be kicked out of office by his own backbenchers within the next year unless he "dramatically" changes the party's policies.
In an outspoken attack, the politician described the Prime Minister and his Chancellor George Osborne as "dangerous", saying they were leading the Conservatives "towards defeat" at the next general election.
The MP for mid-Bedfordshire also hit out at Mr Cameron's "sneering" attitude and claimed backbench discussions about introducing a motion of no-confidence against the leader were already taking place following a dismal display at Thursday's local elections.
Boris Johnson sworn in
Boris Johnson's father Stanley has been speaking to ITV News' Libby Weiner about his son's re-election as London Mayor.
He said a lot of personal quality came through and it was "a superb achievement".
Boris Johnson sworn in
Speaking at the National Association of Head Teachers (NAHT) annual conference, Education Secretary Michael Gove said the election results were "disappointing", but added he was "delighted that Boris Johnson had won the race for Mayor of London".
History tells us that the important thing for us to do is to take into account the electorate's concerns but to address people's fundamental worries and they are the economy and making sure we reward people that are doing the right thing.
Advertisement
Boris Johnson sworn in
The newly re-elected London Mayor Boris Johnson thanked the people of London for giving him a "second mandate".
Boris Johnson sworn in
David Cameron said he was "delighted to congratulate" the re-elected Conservative Mayor Boris Johnson but added that "now what matters is working together for the good of London".
Boris Johnson sworn in
Ken Livingstone hit out at Boris Johnson this morning, describing him as a 'do-nothing Mayor'. He said: "With the exception of this rather silly little cable car there's nothing else he has started. If we have another four years like that then by the end of this decade London will be insufferable."
Boris Johnson sworn in
Home Secretary Theresa May said "the greatest city in the world has re-elected a Conservative Mayor in Boris Johnson and I think it's a fantastic result for London".
Load more updates
Back to top