Astronaut Tim Peake's partner runner on earth Tyrone has kicked off on the London Marathon.
Sorry, this content isn't available on your device.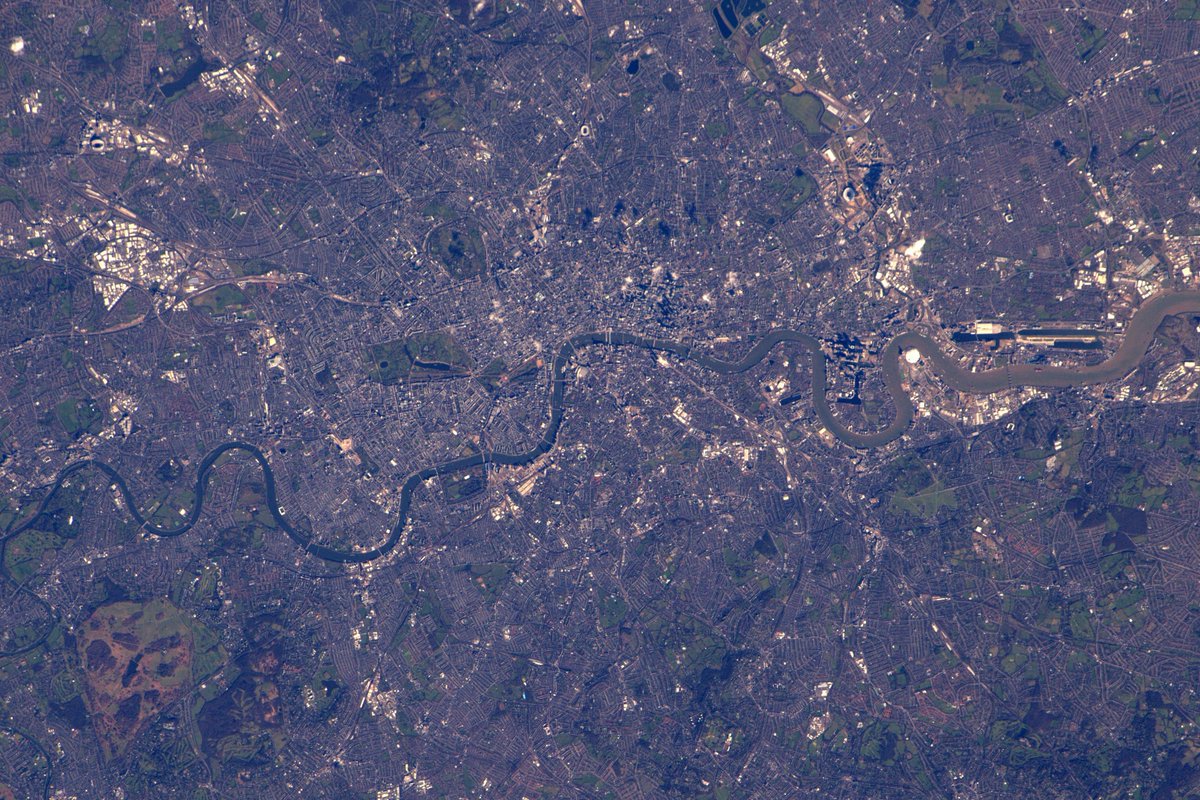 British astronaut Tim Peake has posted a picture of London from space as he prepares to join marathon runners today from a treadmill in space.
He posted a picture gearing up thousands of runners ready to take on the challenge today.
Peake will be pounding alongside them in a virtual marathon competed on a treadmill in the International Space Station.
Advertisement
Astronaut Tim Peake will run 'alongside' those taking part in the London Marathon via a treadmill in the International Space Station.
Read the full story ›
London Marathon chief executive Nick Bitel has said race organisers are "very concerned" by allegations in the Sunday Times that seven winners in a 12-year period recorded suspicious blood scores.
The newspaper has published fresh allegations following its analysis of drugs test data from 2001 to 2012.
It said the winners of 34 major marathons around the world - one in four - during the period should have faced censure or investigation because of their test results, with those athletes collecting more than £3million in prize money.
We believe there are people in our sport who are cheating and everyone has a part to play to protect those who are not.

We continue to be at the forefront of anti-doping measures for marathon runners as we are determined to make marathon running a safe haven from doping but we cannot do it all on our own and rely heavily on the IAAF.

We are therefore very concerned by the allegations made in the Sunday Times today and we will be discussing the implications of the allegations with the IAAF.
– Nick Bitel
A runner who took part in the London Marathon completed 21 miles before realising the "slight pain" he felt was actually a broken hip.
Read the full story ›
Paula Radcliffe has tweeted her thanks to the crowd who supported her during her last London Marathon.
She added that her memories "will last a lifetime and beyond".
What a day! Thank you to the crowds and streets of London and all the runners, memories that will last a lifetime and beyond.
Advertisement
In excess of 38,000 fundraisers, amateur runners and elite athletes took part in the Virgin Money London Marathon today, making it the biggest in the event's 35-year history.
From wacky costumes to knackered runners struggling over the finish line, the London Marathon has it all. Here's a collection of some of the best moments of the day - so far.
The London Marathon's celebrity contingent was strong this time around - most of them looking considerably better before they set out...
Marathon world record-holder Paula Radcliffe ran her last ever race today, finishing in an impressive 2:36:55.
She might have won the London Marathon three times in the past - once in a blistering 2:15:25 - but this time she was just happy to finish, to huge cheers from watching crowds.
"I didn't care about the time all the way round and I just wanted to thank as many people as possible," Radcliffe told the BBC.
"I went off way too fast and then it got more and more emotional. It was just amazing the whole way round."
She said the "magic of the London Marathon" helped her finish.
Load more updates