The 'shadow runner' who completed the physical London Marathon course on behalf of astronaut Tim Peake has crossed the finish line.
Sorry, this content isn't available on your device.
Tyrone Brennand posted to Instagram to say he had finished the race in just over four hours - slightly behind his International Space Station-based partner, who finished in an estimated 3:35:21.
Describing it as an "amazing experience", Brennand added that he felt "absolutely dead".
British astronaut Tim Peake has completed the London Marathon from space, with an estimated time of 3:35:21.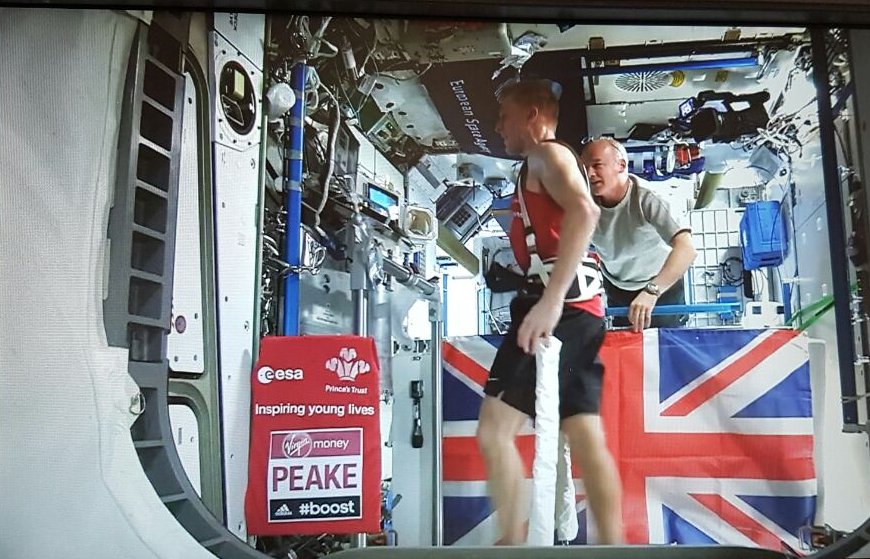 Mr Peake was tied down to the treadmill using bungee straps, and had a 'shadow runner' doing the actual course on the ground.
He ran the marathon to raise cash for the Prince's Trust.
Advertisement
Tim Peake and earth runner Tyrone are closing in on the finish line of London Marathon - earlier he posted a video showing him passing the halfway line.
Sorry, this content isn't available on your device.
Eliud Kipchoge broke the course record at the Virgin London Marathon, retaining his title with the second-fastest run in history over the distance.
The 31-year-old Kenyan left the field trailing as he powered home in an official time of two hours, three minutes and four seconds.
Kipchoge celebrated by raising his finger as he made the final turn but appeared to realise just before the line that he could have broken Dennis Kimetto's world record.
Kipchoge brought his hand to his forehead as he saw his time, which was just seven seconds outside Kimetto's mark made in Berlin two years ago, but was soon smiling again as he celebrated a stunning run.
Fellow Kenyan Stanley Biwott was second with a personal best of 2.03:51, while Ethiopia's Kenenisa Bekele was third.
Kenyan runner Eliud Kipchoge has won the men's London Marathon with a course record time of 2:03:06.
Kenyan runner Jemima Sumgong has crossed the finish line of the women's London Marathon with a winning time of 2:22:58.
Despite suffering a heavy fall near the end of the race, the 31-year-old picked herself back up and went on to beat last year's winner, Ethiopian Tigist Tufa, in a close final mile.
Sumgong took a tumble at around 23 miles, apparently tangling feet with Aselefech Mergia in an incident that also saw one of the favourites Mary Keitany fall.
Sumgong, who has been a runner-up in the Boston, Chicago and New York marathons, cracked her head against the floor but ignored her clear discomfort to rejoin the leading pack and eventually pass them.
Advertisement
David Weir was again denied a record seventh Virgin Money London Marathon title, as Marcel Hug won a sprint finish in the men's wheelchair race.
Weir finished second in 2014 and 2015 and was edged into third this time, with Switzerland's Hug powering towards the finish line ahead of American Kurt Fearnley.
Hug, who won the race two year's ago but suffered a puncture last time around, was clocked at one hour 35 minutes and 19 seconds.
Astronaut Tim Peake's partner runner on earth Tyrone has kicked off on the London Marathon.
Sorry, this content isn't available on your device.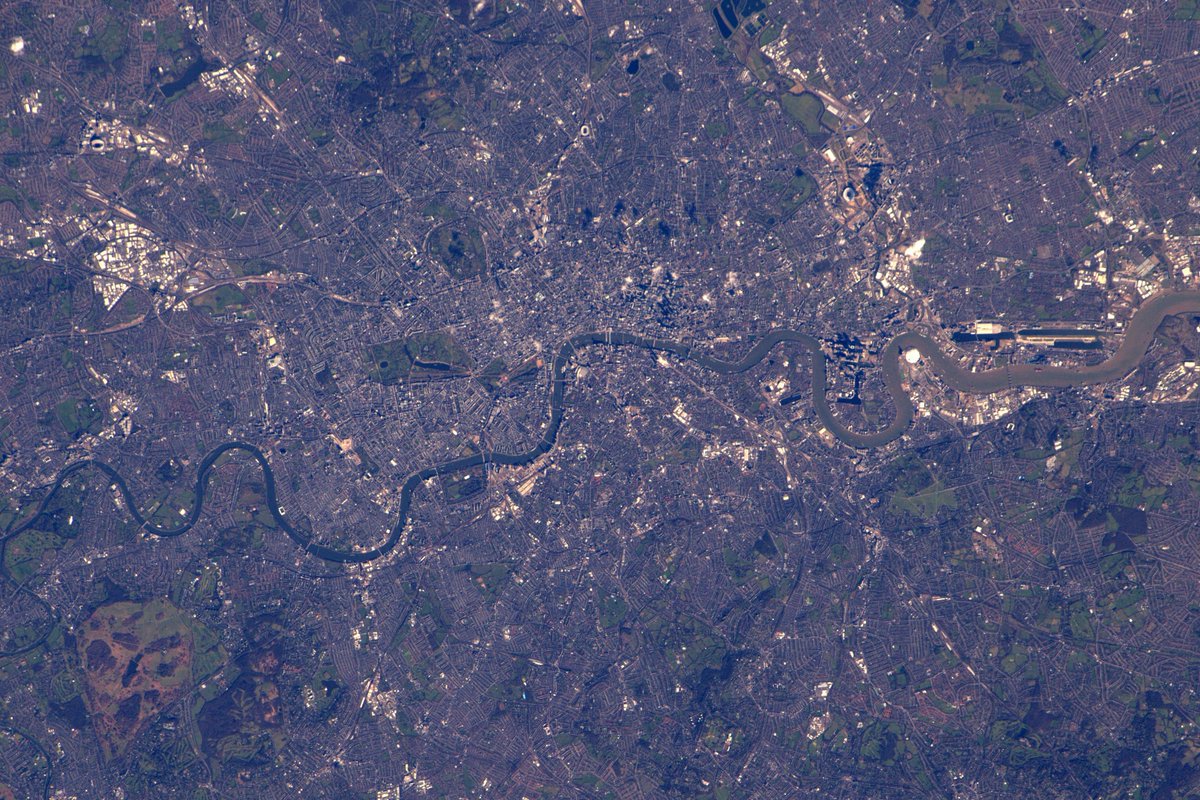 British astronaut Tim Peake has posted a picture of London from space as he prepares to join marathon runners today from a treadmill in space.
He posted a picture gearing up thousands of runners ready to take on the challenge today.
Peake will be pounding alongside them in a virtual marathon competed on a treadmill in the International Space Station.
Astronaut Tim Peake will run 'alongside' those taking part in the London Marathon via a treadmill in the International Space Station.
Read the full story ›
Load more updates