Commuters were put in a sticky situation when a lorry carrying 42,000 lbs of honey tipped over in Los Angeles yesterday, leaking the foodstuff all over a motorway.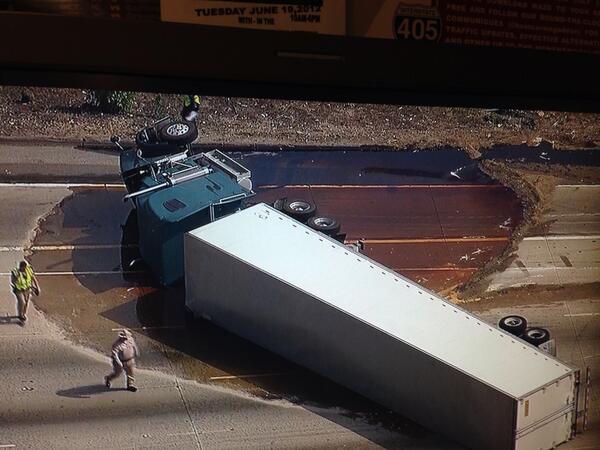 The driver reportedly escaped uninjured after the incident yesterday and no other vehicles were involved in the crash in Caltrans, according to the California Highway Patrol.
Motorists were urged to avoid the area as the incident shut down four lanes while workers cleared up the mess, NBC LA reported.