Part of the M25 will be closed for the rest of the day after a lorry overturned, leaving on person in a critical condition while another is being treated for serious injuries.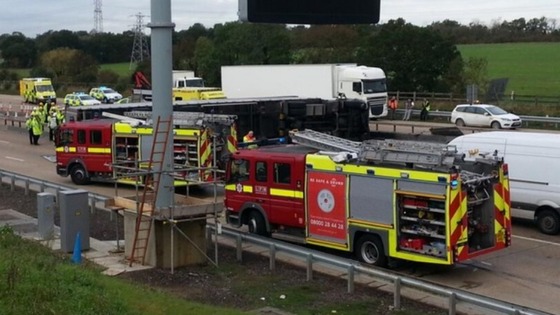 The M25 is closed between J23 (St Albans Road) and J25 (Enfield). Congestion was reported earlier on the clockwise Clockwise to J22 with the A1081 (St Albans / London Colney) and on the anticlockwise section to J27 with the M11.
The emergency services are still on the scene but two air ambulances called to the scene have now left.