Cameron tells Abbas Middle East peace is 'certainly possible'
David Cameron said both sides of the Israeli-Palestinian conflict will "have to take difficult and unpalatable and sometimes unpopular decisions for their constituencies" in order to achieve the peace settlement.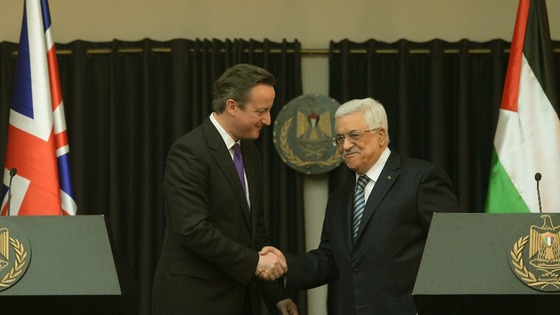 Speaking alongside Palestinian President Mahmoud Abbas after talks in Bethlehem, Mr Cameron said about the peace settlement: "I'm not saying it's definite or even probable, but it's certainly possible."
The Prime Minister also held brief talks with his Labour predecessor as premier, Tony Blair, who is now the special envoy of the Quartet of the UN, US, EU and Russia, working on the development of the Palestinian economy.
Read: Cameron meets Abbas and Blair in Middle East peace push