A Malaysia Airlines passenger plane has been forced to make an emergency landing in Australia amid reports of an engine fire.
Malaysia Airlines confirmed that flight 148 from Melbourne to Kuala Lumpur landed safely after returning in the air.
According to the Associated Press, the airline could not confirm media reports that its return to Melbourne was due to an engine fire.
Melbourne Fire Service said it was "assisting with an incident at Melbourne Airport" but did not give any further details.
Malaysia Airlines is now "technically bankrupt", the newly appointed chief executive of the carrier has said.
Christoph Mueller told a news conference the decline "started long before the tragic events of 2014".
The airline lost two jets in separate disasters - the disappearance of flight MH370 carrying 239 people which has never been found.
Read more: MH370 families say they 'will never give up searching'
Another flight, MH17, was shot down over Ukraine in July killing all 298 on board.
Mr Mueller, who has hired last month, announced plans to cut the company's workforce by a third - with the loss of 6,000 jobs - in a bid to get the company back on track.
Advertisement
One year on from the disappearance of Malaysia Airlines flight MH370 and relatives of the victims are continuing to fight for answers.
Read the full story ›
Malaysia Airlines' website has been hacked by a group proclaiming support for the so-called Islamic State.
Read the full story ›
One of the 298 victims of the MH17 disaster - when a Malaysia Airlines plane was shot down over eastern Ukraine - was found wearing an oxygen mask, Dutch Foreign Minister Frans Timmermans said.
The flight was hit by "objects" that "pierced the plane at high velocity", according to an initial report into the disaster, leading to the theory that all on board instantly died after the missile hit.
In a speech to the UN four days after the crash, Mr Timmermans talked emotively about the horror passengers went through "when they knew the plane was going down".
A Dutch talkshow today accused Mr Timmermans of falsely describing events on board the doomed flight during his UN speech.
The Dutch Foreign Minister admitted that all of the people on the flight would not have seen the missile but revealed that one passenger was found with his oxygen mask on.
A charity appeal page set up by a victim of flight MH17, who was originally from Leicester, has passed the £10,000 mark after attracting new donations following his death.
More than 650 people have donated to the Kidasha charity on the JustGiving page set up by 20-year-old Richard Mayne.
Richard set up the appeal in January before travelling to Nepal for voluntary work in March.
Kidasha, which helps families living in poverty in Nepal with healthcare and other needs, said the proceeds from the page will be used to help repair a shelter Richard spent time at in Nepal.
"Richard was an incredibly enthusiastic and caring member of the group, who spent time organising art activities and games with children attending a drop-in centre for children living in one of the many slums in and around Pokhara, Nepal's second largest city."
– Kidasha's chief executive, Janice Miller
Advertisement
The nephew of a British man who died on downed flight MH17 has said scenes of victims' bodies being thrown onto trains in Ukraine were "tough to swallow" as "their dignity has been lost".
Jordan Withers told Good Morning Britain he was still unsure whether the body of his uncle, Glenn Thomas, was on the train travelling to Kharkiv, whether his remains would be identified.
He said: "We still don't know if it's on that train ... We just want to know if Glenn's body is going to be coming back to us as soon as possible and then we can begin the grieving process.
"It's just been such a whirlwind, we've had no time to reflect or grieve or mourn, and I don't think you can actually do that until you get closure on what has happened."
Newcastle United will warm up for a pre-season friendly in New Zealand today wearing T-shirts in memory of John Alder and Liam Sweeney, two fans who died on MH17 travelling to watch the match.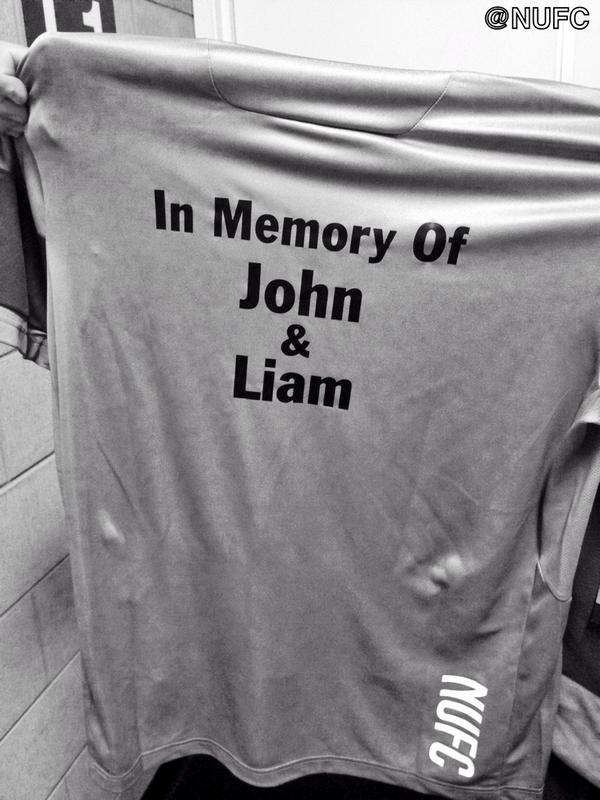 Wreaths were laid on the seats at the stadium in Dunedin where the two fans would have sat.
Manager Alan Pardew and captain Fabricio Coloccini will also lay wreaths on John and Liam's seats ahead of kick-off. http://t.co/VqjIUZdr5B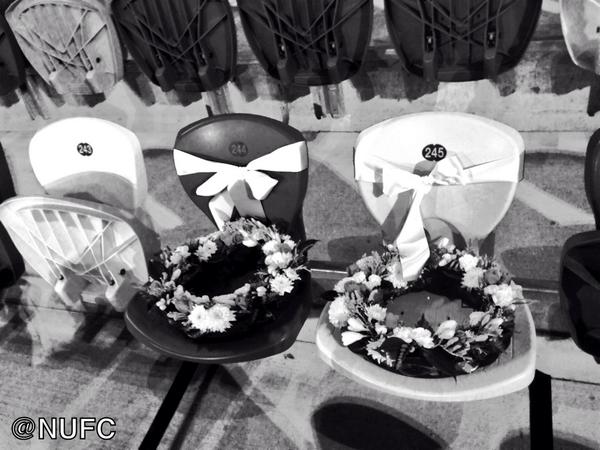 The families of victims of the MH17 air disaster have expressed their anger and frustration with the apparent chaos at the scene of the crash that has stopped their loved ones coming home.
ITV News Correspondent Dan Rivers speaks to some of those who have suffered losses in the disaster.
Load more updates