Wigan owner Dave Whelan has used the Jewish Telegraph to apologise for comments he made that prompted claims of anti-semitism
Read the full story ›
The Cardiff City Supporters Trust has decided to withdraw former manager Malky Mackay's honorary membership
Read the full story ›
Advertisement
Wigan shirt sponsor Premier Range will withdraw from their deal with the club following the appointment of Malky Mackay.
Mackay is currently being investigated by the Football Association for sending offensive texts, causing Wigan to be heavily criticised for hiring him.
Premier Range told the BBC: "Unfortunately, their recent appointment of Malky Mackay has put us in a position that we find untenable.
"Mr Mackay is currently under investigation by the FA for sending text messages that are at odds with the general ethos here at Premier Range - and, it would seem, Cardiff and QPR feel the same as us.
"The texts Mr Mackay has admitted to sending are wholly unacceptable - and the thoughts expressed within them are a shocking reminder of a past we thought football had left behind.
"A team that would employ a man who expresses views such these is not the kind of team Premier Range wish to deal with."
Harry Redknapp says Malky Mackay should be welcomed back into football having learned his lesson.
Mackay was appointed Wigan manager on Wednesday, despite being under investigation by the Football Association regarding offensive texts sent between himself and Iain Moody.
"I am sure his life has been hell for the last few months," Redknapp said.
"He has made a mistake but lots of people make mistakes in life - half the people who judge him have probably made more mistakes.
"It is easy to kick someone when they are down. He has got a second chance now. He has got the backing of the chairman and hopefully he will do well.
"He made a big mistake - you can't do what he did, and he has accepted that. He has apologised I am sure he has learned from that."
Anti-racism group Kick It Out have criticised Wigan's decision hire former Cardiff manager Malky Mackay.
Read the full story ›
Malky Mackay insists he is "absolutely not racist" after being presented to the media as Wigan's new manager today.
Chairman Dave Whelan made the controversial appointment this afternoon despite a string of allegedly racist, sexist, homphobic and anti-semitic messages sent by Mackay during his time as Cardiff manager.
The Scot was close taking over at Crystal Palace in August before the messages were made public, and his job offer was withdrawn.
"I made mistakes, I'm absolutely not racist," he told reporters.
"I would ask people to judge me as they see me. I have made mistakes. I hope going forward the people of Wigan see me as I am."
Advertisement
"The Chairman giving me this chance gives me the drive to make sure this club gets back to where it should be." #wafc http://t.co/Gd8GbYhvck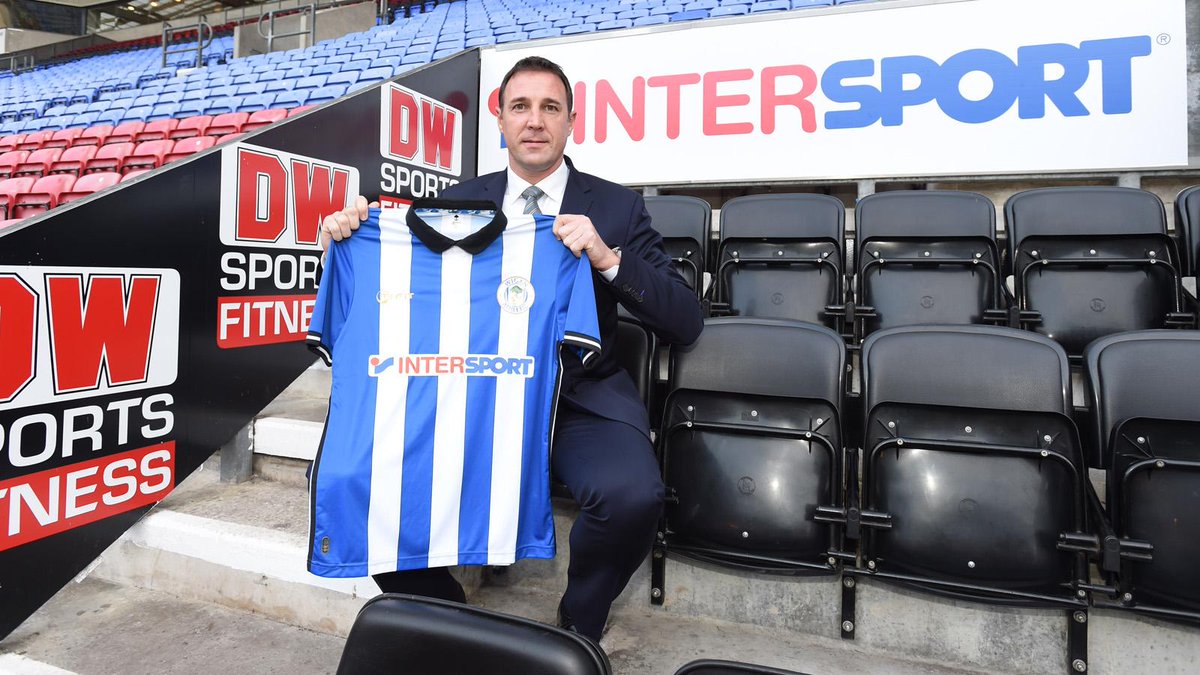 Wigan have appointed Malky Mackay as their new manager despite concerns about text messages he sent during his time at Cardiff.
Read the full story ›
Dave Whelan will interview Malky Mackay for Wigan's managerial vacancy despite the furore surrounding his departure from Cardiff
Read the full story ›
Championship side Wigan Athletic have parted company with manager Uwe Rosler following a poor start to the season.
The Lancashire club currently sit 22nd in the league, with 16 points from 17th games.
Wigan owner Dave Whelan said: "I have thought long and hard about this. I have thought about little else for days in fact. Initially my thoughts were that Uwe should be given more time. He is a good manager and I like him immensely as a person, he is honest, passionate and clearly works day and night to try and earn success for the team.
"Following the incredible achievements of last season, I felt it was the right thing to do that he should be given more time. However, the situation we find ourselves in at the moment, and the run of results in recent months, really has been alarming. Something is clearly not working. For whatever reason, the team is not gelling, despite substantial financial backing in the summer and the dressing room being blessed with a huge amount of quality.
"Therefore, I have now come to the reluctant conclusion that for the long term good of the club, we need a change."
Former Cardiff manager Malky Mackay, whose reputation was damaged by the revelation that he and a former colleague sent offensive texts to each other, is the favourite to take over at the DW Stadium.
Load more updates