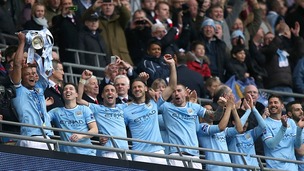 Manchester City beat Sunderland 3-1 in the Capital One Cup final at Wembley.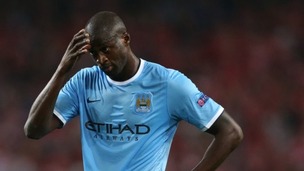 CSKA Moscow will have to close part of their ground for their next Champions League match - but what does this punishment actually achieve?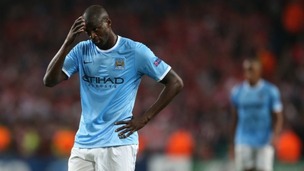 UEFA is staring at an open goal over depressing accusations of racist chanting aimed at Manchester City's Yaya Toure by CSKA Moscow fans.
Live updates
Man City win Capital One Cup
Granada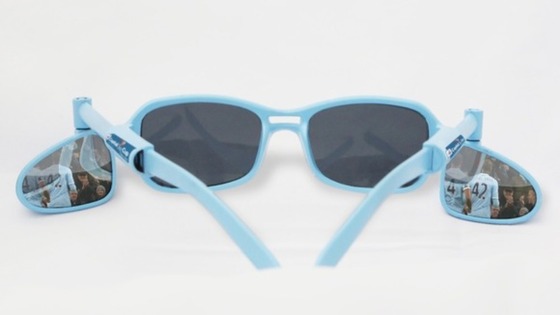 Man City fans won't need to miss any of the action when doing the Poznan if they score during the Capital One Cup final thanks to a limited edition set of wing-mirrored sunglasses.
Ed Miliband to call for faster flooding insurance claims
High winds and heavy rain have caused the Manchester City game against Sunderland to be called off.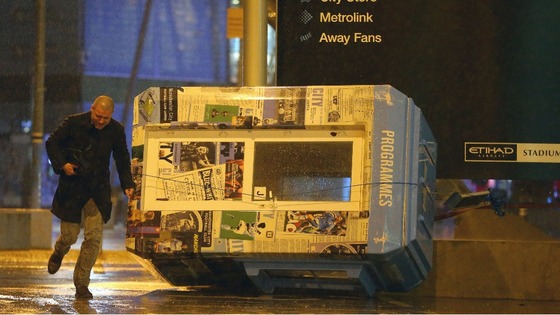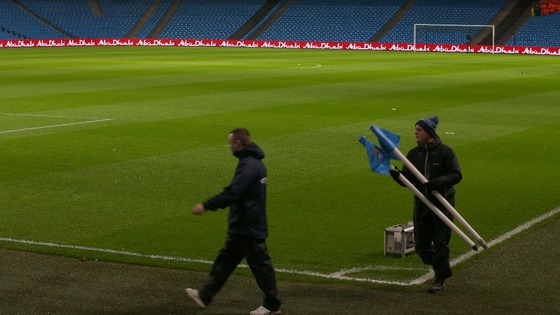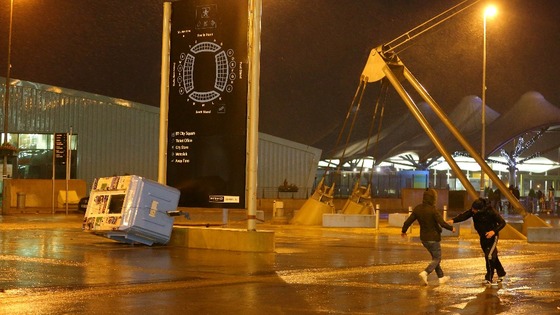 Advertisement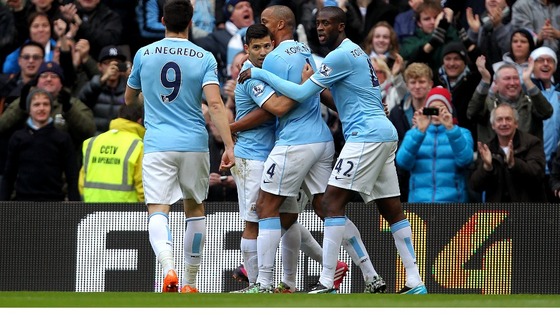 Manchester City continued their sensational home form to win 6-3 against table-topping Arsenal in the Premier League.
Goals from Sergio Aguero, Alvaro Negredo, Luis Fernandinho (twice), David Silva and Yaya Toure helped the home side go up to second in the league .
CSKA Moscow fans are pictured singing and supporting their team against Manchester City tonight at the Etihad Stadium in the Champions League - just two weeks after city midfielder Yaya Toure was targeted by the Russian club's fans with racial abuse during a match in Moscow.
The abuse lead to a UEFA punishment and one of the single-tiered ends of Arena Khimki will be closed when CSKA host Bayern Munich later this month.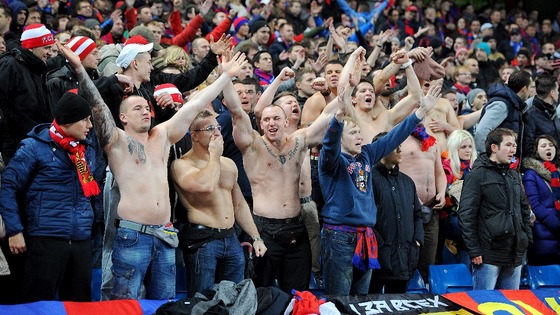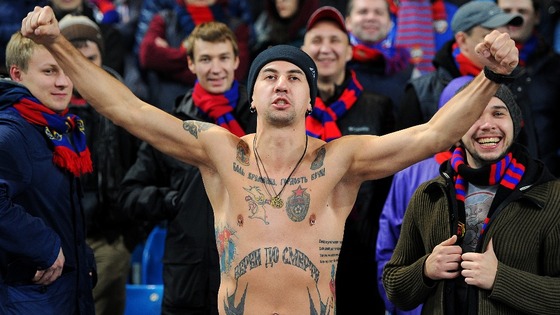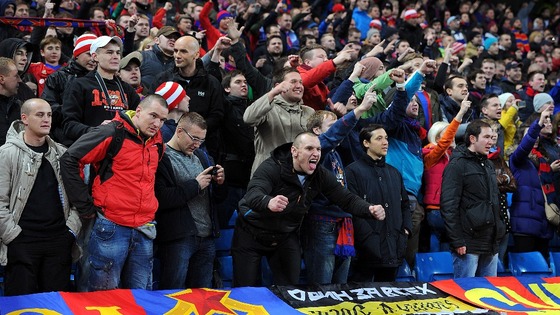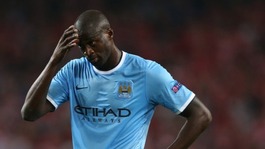 CSKA Moscow will have to close part of their ground for their next Champions League match - but what does this punishment actually achieve?
Read the full story
CSKA Moscow's stadium will be partially closed for their next Champions League home game after fans racially abused Manchester City midfielder Yaya Toure, UEFA have announced.
In a statement, the UEFA Control and Disciplinary Body announced that the Arena Khimki will be partially closed during Moscow's game against Bayern Munich on 27 November for the "racist behaviour of CSKA supporters".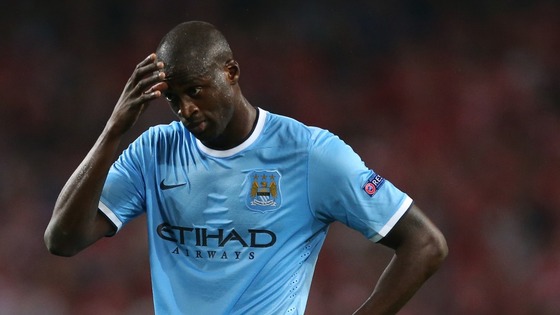 The Ivory Coast international was subject to racist chanting by a section of fans during Manchester City's 2-1 win on October 23.
The Russian club denied that their fans had used racist chants, arguing that "no one else other than Yaya Toure had heard anything".
Read: Yaya Touré: Tackle racism or 'we don't come' to World Cup
Advertisement
Wenger's Russia boycott doubts
FIFA president Sepp Blatter has rubbished the idea of a boycott in protest against alleged racist abuse suffered by Manchester City player Yaya Toure in Russia.
"I think we should never speak about a boycott of the World Cup," Blatter told reporters in Oxford.
"We should fight against racism but the boycott would not be a weapon against racism."
Wenger's Russia boycott doubts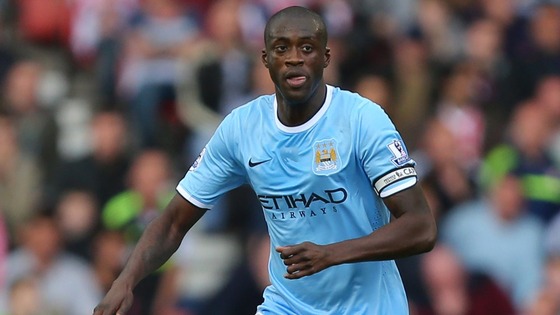 The chief executive of the Russian football league has blamed a "misunderstanding" for Yaya Toure's compliant that CSKA Moscow fans racially abused him.
In an interview with The Associated Press, Sergey Cheban says he attended the Champions League match in Moscow on Wednesday but didn't hear any racist chanting.
He said through an interpreter "there was not an incident" and that "everyone hears what he wants to hear."
Wenger's Russia boycott doubts
Arsenal boss Arsene Wenger has doubts over whether a boycott of the 2018 World Cup would be the best way to combat racism in Russia.
Asked about a potential boycott, Wenger said: "You have to fight racism whether it is in Russia or anywhere else in the world.
"You cannot tolerate racism of any kind and you have to fight against it. How (do) you do that?
"Honestly I believe UEFA is taking action in the right way and to go as extreme as (a boycott), it's a bit early to do that because it's not proven what happened.
"I believe that Russia itself has to fight against that and of course you want everybody to be active on that."
Wenger's Russia boycott doubts
Manchester City midfielder Yaya Touré has commented on whether Russia needs to address the problem of racism before they host the World Cup.
He said: "Of course they do. It's very important. Otherwise if we are not confident coming to the World Cup in Russia, we don't come."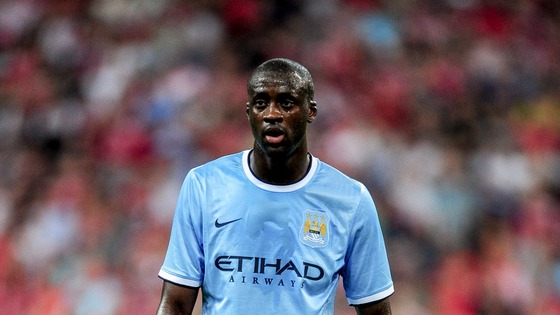 According to a report in The Guardian, he heard racist chanting more than once.
Yaya said: "It was a few times, when I went into the goal area. I tried to score a goal and missed it, but some fans reacted.
"I know we have the fight against racism, but we are not kids and we have to stop it now."
He added:" [Uefa] have to react. I want to stop this. It is always the same. I am unhappy because the reaction of the fans was unbelievable.
"I hope they [Uefa] do something, ban the club or the stadium for two years."
Load more updates
Back to top