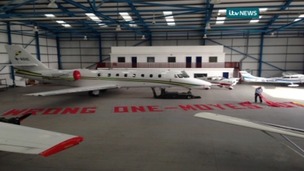 ITV News has seen the 'Moyes out' banner set to fly over Old Trafford on Saturday.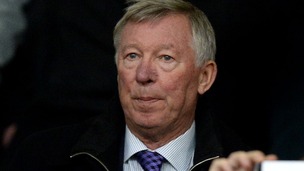 A drunk Manchester United fan called 999 and demanded to speak to Sir Alex Ferguson in the aftermath of United's Capital One Cup exit.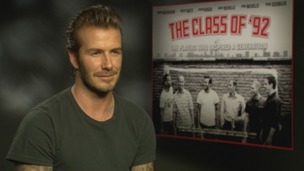 Speaking at the launch of "The Class Of 92", David Beckham said he is surprised "everyday" at how his life has turned out.
Live updates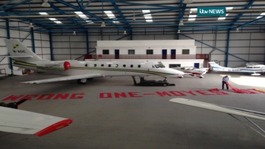 ITV News has seen the 'Moyes out' banner set to fly over Old Trafford on Saturday.
Read the full story
'Moyes out' and 'Fergie back' banners fly over Old Trafford
Manchester United manager David Moyes said he is "more driven than ever to succeed" after his side's 3-0 loss on Tuesday to local rivals Manchester City at Old Trafford.
Moyes: "The players know exactly what it is to play for Manchester United - they know the standards they have to set." #mufc
More from Moyes: "I'm more driven than ever to succeed. I want the team to turn around and I want to change the position we're in." #mufc
Advertisement
'Moyes out' and 'Fergie back' banners fly over Old Trafford
Granada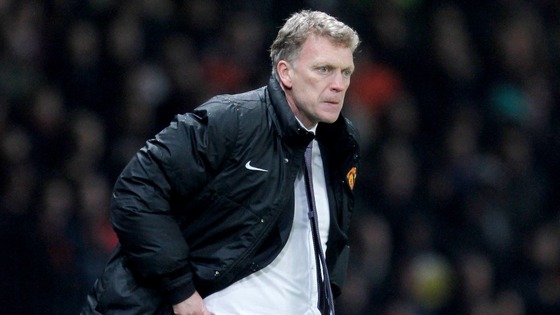 Angry Manchester United fans have chartered a plane to fly over Old Trafford on Saturday demanding 'Moyes Out'.
The plane is scheduled to fly over the ground for ten minutes before kick-off and then for the first five minutes of the game against Aston Villa.
The supporters have confirmed it will tow a banner which reads: 'Wrong One: Moyes Out.'
It is a reference to the 'Chosen One' banner hanging from the balcony of the top tier of the Stretford End.
Stewards reportedly stopped fans trying to remove it during the crushing derby defeat to Manchester City on Tuesday night.
Man Utd stars do deal to buy Salford City FC
Gary Neville and Ryan Giggs are said to have completed a deal to buy Salford City FC.
Here are the Manchester United legends watching the non-league team in action recently, alongside former Red Devils team-mates Nicky Butt and Paul Scholes.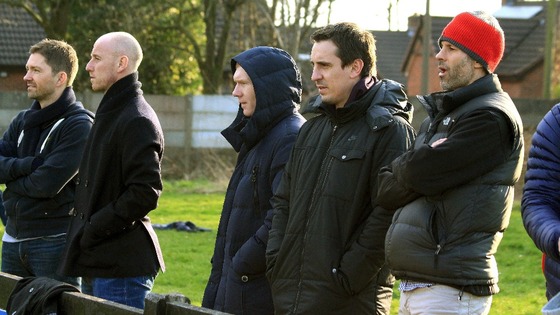 Man Utd stars do deal to buy Salford City FC
Gary Neville and Ryan Giggs have struck a deal to buy lower-league football team Salford City FC, the club's chairwoman has confirmed to ITV News sports reporter Ian Payne
"Deal done". Salford FC chairwoman confirms sale of club to Gary Neville and Ryan Giggs.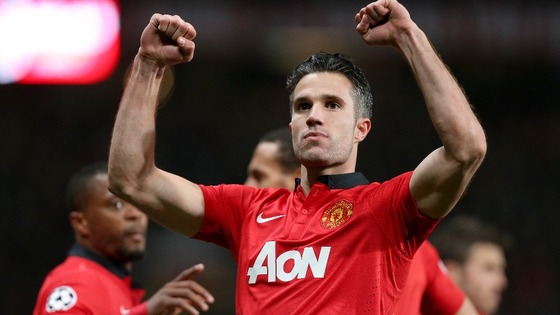 Manchester United have been drawn against defending champions Bayern Munich in the quarter finals of the Champions League.
Chelsea will face Paris St-Germain after beating Galatasaray in the previous round.
La Liga champions Barcelona will take on Athletico Madrid in an all-Spanish tie, while Real Madrid will face last year's finalists Borrussia Dortmund.
The matches will be played over two legs on April 1-2 and April 8-9.
For all the reaction to the draw visit ITV Sport
Advertisement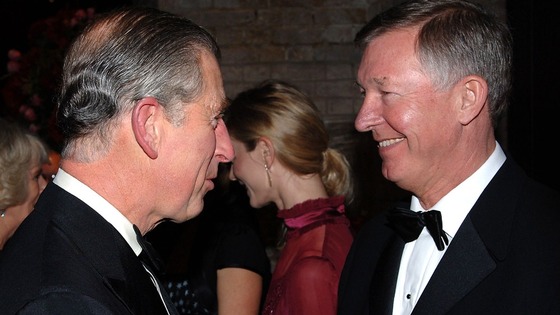 The Prince of Wales declined to reveal his own footballing colours today, but did comment on the current plight of Manchester United with a young fan.
During a visit to Chelsea Children's Hospital, Charles was asked which team he supported by five-year-old James Middlehurst, who was in hospital for an operation on his prosthetic leg.
The youngster's mother said: "James asked him which football team he supported and he said 'I don't like answering that'."
When James told the Prince he was a Manchester United fan, Charles joked: "Best not to mention that."
Read the ITV Sport piece on 5 players that could help Man United's season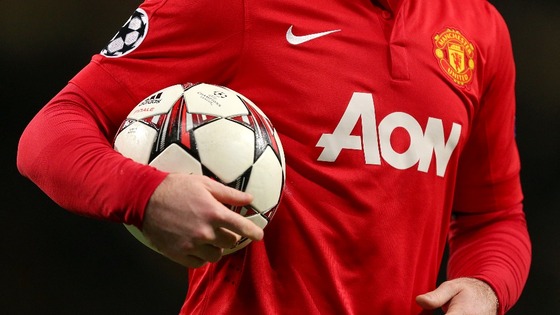 Manchester United have teamed up with technology giant Google to offer them front row seats via Google Hangout, a video streaming service.
The 'Front Row' initiative will give fans the opportunity to appear on the hoardings around Old Trafford streamed from Google+.
On Sunday 16 March, as United line up at home against one of their biggest rivals, Liverpool, fans will have the opportunity to cheer on the team from anywhere in the world.
Richard Arnold, the group managing director at Manchester United, said: "This ground-breaking initiative offers a dynamic and innovative way for our fans worldwide to get even closer to the club they love".
To have a chance of winning, United fans must share a picture of themselves showing their support for the team on Google+ and adding #MUFrontRow.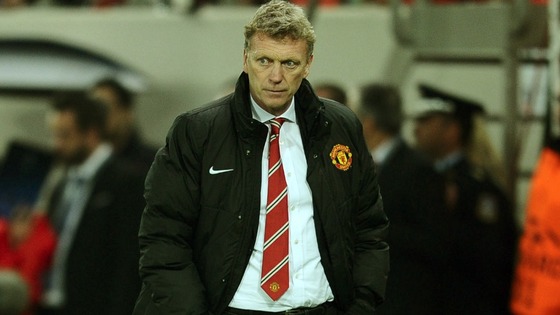 David Moyes remains the manager of Manchester United, despite speculation to the contrary.
Rumours of an imminent announcement on the New York Stock Exchange spread on social media, with the suggestion it would state that Moyes was to leave the club following Tuesday night's 2-0 defeat to Olympiacos in the Champions League.
The odds on Moyes being the next Barclays Premier League manager to leave his post shortened dramatically, but Press Association Sport understands the Scot is still very much in charge.
United are baffled by the reports that their manager was set to leave his position.
The club have always made it clear that Moyes will be given time to prove that he is the right man to maintain the success delivered by predecessor Sir Alex Ferguson.
Manchester United have confirmed a deal to sign Juan Mata from Chelsea for a club record fee.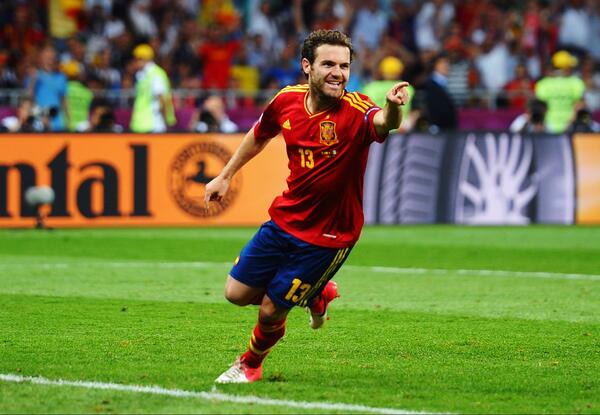 The deal for Mata is subject to a medical and the agreement of personal terms. A further announcement will be made in due course. #mufcmata
Read: Sir Alex refuses to write off Man United's title chances
Watch: Drunken United fan calls 999 asking for Fergie after cup exit
Load more updates
Back to top