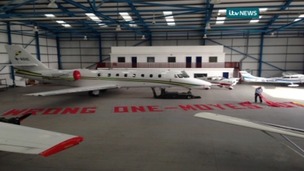 ITV News has seen the 'Moyes out' banner set to fly over Old Trafford on Saturday.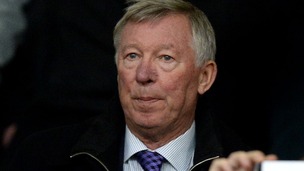 A drunk Manchester United fan called 999 and demanded to speak to Sir Alex Ferguson in the aftermath of United's Capital One Cup exit.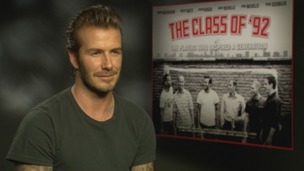 Speaking at the launch of "The Class Of 92", David Beckham said he is surprised "everyday" at how his life has turned out.
Live updates
Sir Alex Ferguson has not yet given up hope of Manchester United retaining their Premier League title and insists this year's championship race is wide open.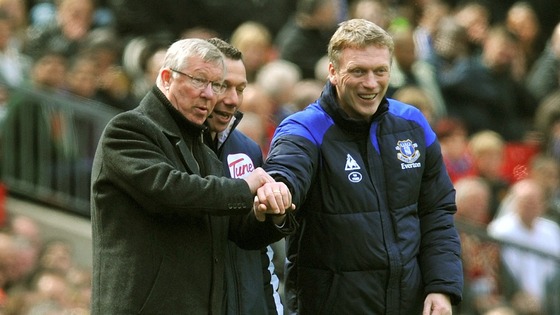 "I'm not writing anyone off," the 72-year-old Scot told BBC Sport.
"With Jose (Mourinho) you expect (Chelsea) to win games playing ugly, but all these teams are in there. United are in behind chasing."
Speaking to Sky Sports, he added: "United can do anything. They have got that great philosophy and history, they will always do well.
"I'm going as a supporter now and instead of suffering with the team, I'm suffering or enjoying it with the fans. I'm really enjoying watching the team play."
Listen: Drunken United fan calls 999 asking for Fergie after cup exit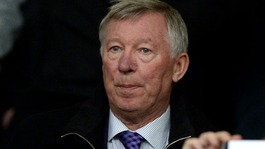 A drunk Manchester United fan called 999 and demanded to speak to Sir Alex Ferguson in the aftermath of United's Capital One Cup exit.
Read the full story
Advertisement
Manchester United has dropped out the top three of Europe's top earning clubs for the first time.
The club are now fourth in Deloitte's Football Money League and are behind leaders Real Madrid, Barcelona and Bayern Munich based on income from 2012/2013.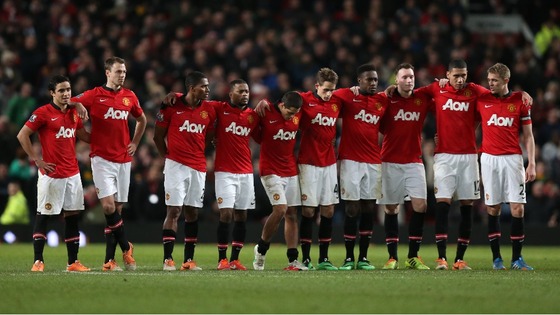 The results are yet another setback for the defending Premier League champions who currently languish 14 points behind leaders Arsenal and have struggled since Sir Alex Ferguson's retirement in May.
Despite the current gloom, analysts believe United can climb the table and reclaim third spot from Bayern Munich due to their current financial strength and investment potential.
Manchester City were the next highest-earning British club in sixth, with Chelsea and Arsenal finishing seventh and eighth respectively.
Manchester United and England footballer Ashley Young is to stand trial today accused of a speeding offence.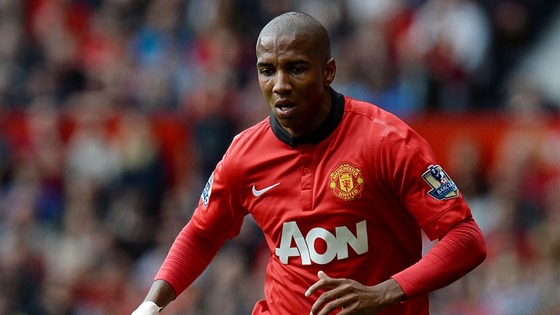 Young, 28, is alleged to have exceeded a 50mph limit on the M6 Toll in Warwickshire while driving a Range Rover on March 7 last year.
The former Aston Villa and Watford midfielder faces a further charge of failing to give information to the police about the identity of the driver of the vehicle.
Young, of Prestbury, near Macclesfield, Cheshire, will stand trial at Leamington Spa Magistrates' Court this afternoon.
Thousands left without power after storms hit UK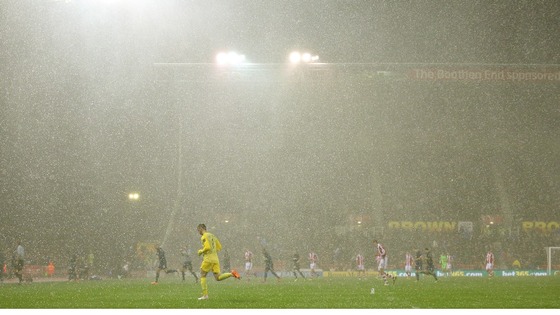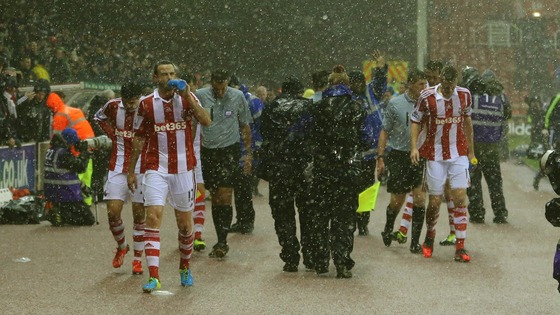 Former Manchester United midfielder Roy Keane has revealed that the best manager he ever worked with was "without a doubt" Brian Clough and not Sir Alex Ferguson.
Watch the trailer of Keane & Vieira - Best of Enemies
In an ITV documentary that looks at the fierce rivalry between Keane and Arsenal's Patrick Vieira, both players are asked who was the best manager they worked with.
Vieira chose current Gunners boss Arsene Wenger but the Republic of Ireland assistant manager shunned Sir Alex for Clough - who managed him at Nottingham Forest.
Sir Alex and Keane fell out during the midfielder's acrimonious departure from Old Trafford in 2005.
Watch Keane & Vieira - Best of Enemies at on ITV4, Tuesday 10th December 10th 2013
Advertisement
Roy Keane has admitted he cried when his Manchester United career came to an abrupt end.
The midfielder left United in 2005 after heavily criticising his team mates during an interview with the club's in-house television station.
Keane, who is now the assistant manager of Ireland, said: "Of course I was upset: I did shed a few tears in my car for about two minutes.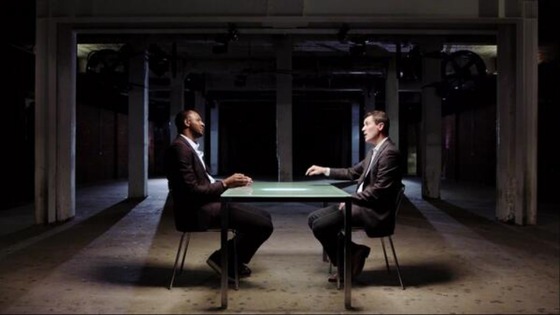 "But I also told myself I had to get on with my life.
"I walked out with nothing, I had no club lined up and I was injured.
"I could have played for Manchester United easily for another couple of years."
Watch Keane and Vieira: Best of Enemies on ITV4 tomorrow at 10pm
Read: Roy Keane accuses Sir Alex Ferguson of lacking loyalty
Retired Manchester United and England midfielder Paul Scholes has shown he still has it - by chipping the goalkeeper from his own half in a five-a-side match.
Scholes, who quit as a professional at the end of the last season, scored the stunner for Chaddy Park Legends in their Over 35s Vets League.
Scholes was on the red carpet last night for the premiere of the Class of '92 film.
Watch Beckham's interview with Sports Correspondent Ian Payne
Becks: Mum will cry over film
David Beckham says he expects his mother to cry when she watches a film about his time at Manchester United.
The film examines the difficult period in Beckham's life after he was sent off at the 1998 World Cup.
"There will be a few tears in there from my mum I'm sure," Beckham said.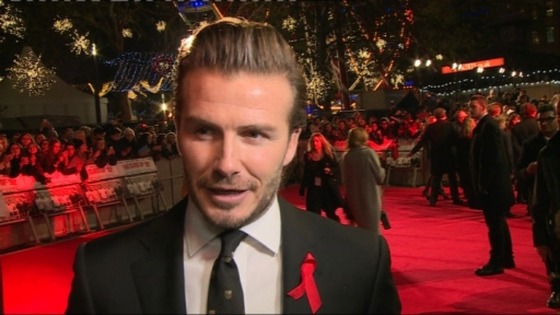 The former England captain said he valued the support of his teammates throughout tough moments of his career.
"It's the same for all of us six. There were good times, there were bad times, there were troubled times where we all stuck together," he said.
"But that is part of the movie, part of the history of the six of us.
"That is why it makes this such a great story."
Watch David Beckham's interview with Sports Correspondent Ian Payne
Becks: Mum will cry over film
Class of '92 stars David Beckham, Paul Scholes, Nicky Butt, Ryan Giggs and Phil and Gary Neville arrived at the documentary's premiere at Leicester Square.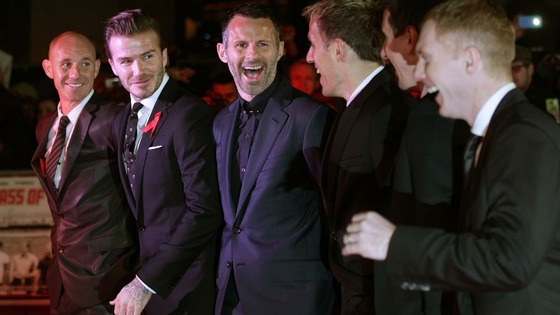 The former England captain attended the event with wife Victoria, and the couple's three sons Brooklyn, Romeo and Cruz.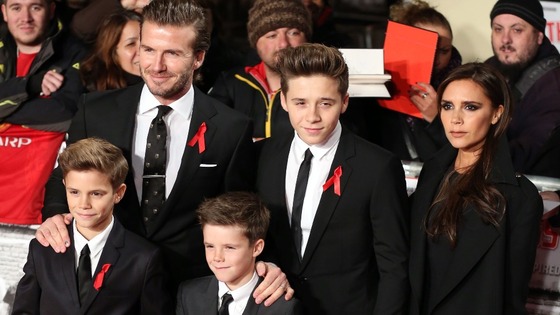 One Direction star Harry Styles also attended the premiere in support of Beckham, whom he described as "everyone's idol".
When asked about reports that Beckham could become Sir David in the New Year Honours List, Styles replied: "Why not? He's a national treasure isn't he? It makes sense. I thought he was already."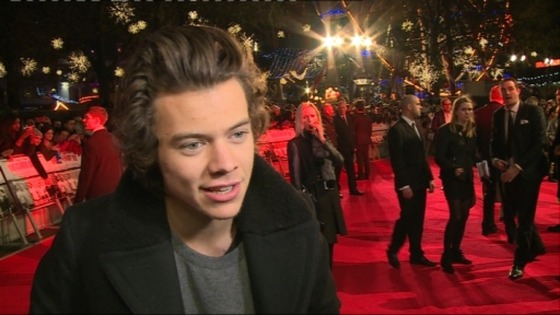 Watch: Beckham tells ITV News he is surprised 'every day' at how life turned out
Load more updates
Back to top