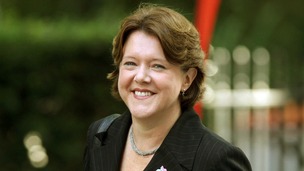 Maria Miller has said that theatre groups and other creative organisations need to work towards making money.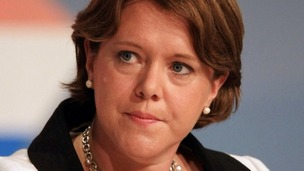 David Cameron gives his backing to Culture Secretary Maria Miller after a Parliamentary watchdog launches an investigation of her expenses.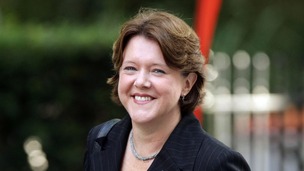 The Prime Minister's spokesman insisted he has confidence in his Culture Secretary Maria Miller amid a spat with the Daily Telegraph.
Live updates
PM backs minister over expenses
Minister postpones TV interviews amid second-home report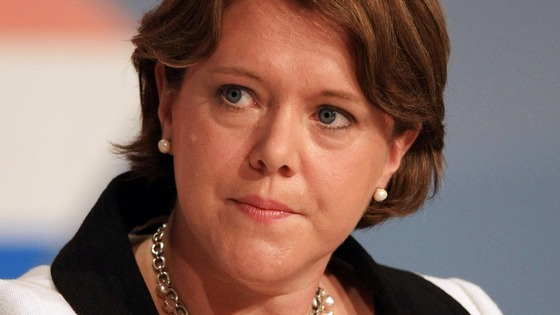 Equalities Minister Maria Miller has postponed planned TV interviews this morning on same-sex marriage.
It comes amid a report in The Daily Telegraph that the Cabinet minister, whose primary position is Culture Secretary, claimed more than £90,000 for a second home where her parents lived.
Miller: More cross-party Leveson talks on Thursday
Culture Secretary Maria Miller says the cross-party talks over Lord Justice Leveson's proposals will continue on Thursday.
Leveson cross party talks continue on Thurs, confident good progress is being made.
From
@Maria_MillerMP
on Twitter:
Advertisement
Press warned to act over Leveson
More cross-party talks on Leveson proposals on Monday
More cross-party talks on implementing the recommendations of Lord Justice Leveson will take place on Monday, but below party leader level.
Culture Secretary Maria Miller, her Labour shadow Harriet Harman and Lord Wallace for the Liberal Democrats will take part in the talks.
Press warned to act over Leveson
Culture Secretary to meet newspaper editors on Tuesday
The Culture Secretary Maria Miller is to meet all the national newspaper editors on Tuesday to warn them that they need to find a solution to press regulation that meets the requirements set out in the Leveson report.
Lord Justice Leveson rejected the proposals for enhanced self-regulation drawn up by Lord Black of Brentwood, chairman of the Press Standards Board of Finance and executive director of Telegraph Media Group and Lord Hunt of Wirral, the chairman of the Press Complaints Commission.
Press warned to act over Leveson
Press regulation 'could undermine free speech'
Culture Secretary Maria Miller has told Daybreak that the Government "have grave concerns putting in place a piece of legislation which could have the end result of giving a vehicle for undermining free speech in the long term."
BBC pay-off 'hard to justify'
National Audit Office could examine Entwistle's pay-off
by Lucy Manning - UK Editor
The Culture Secretary tells the Commons that George Entwistle's pay off is hard to justify. She suggests that the National Audit Office could look at it.
Her shadow Harriet Harman says the BBC Trust cannot justify doubling the Director-General's payout.
She says Mr Entwistle should reflect on it and take only what he is entitled to in his contract.
Advertisement
BBC pay-off 'hard to justify'
Culture Sec: 'Audit office can review BBC payments'
Referring to George Entwistle's £450,000 pay-out for stepping aside from his position of BBC Director General, Culture Secretary Maria Miller told the Commons it was "hard to justify" the payment.
She added that the National Audit Office can undertake a 'value for money review' into these issues.
Savile programme child claim
Miller: 'Sorry if my Savile statement was unclear'
by Lucy Manning - UK Editor
The Culture Secretary Maria Miller has taken to Twitter to clarify her statement to MPs on the BBC and Jimmy Savile:
Sorry if #Savile statement unclear. Referring to *allegations* that Newsnight item was pulled inappropriately. Not prejudging BBC inquiry.
From
@Maria_MillerMP
on Twitter:
Women's minister: 'Common sense' to lower abortion limit
The legal abortion limit should be lowered from 24 weeks to 20 because of advances in medical science, the new women's minister has told The Daily Telegraph.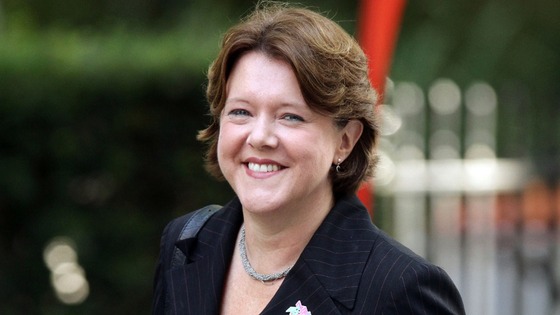 Maria Miller said it was "common sense" to lower the current limit as care for extremely premature babies has improved in recent years. In some cases doctors are now able to save the lives of children born within six months of conception.
Mrs Miller told the newspaper: "You have got to look at these matters in a very common sense way. I looked at it from the really important stance of the impact on women and children.
"What we are trying to do here is not to put obstacles in people's way but to reflect the way medical science has moved on."
Government to help disabled workers take over factories
The Minister for Disabled People Maria Miller said the government would support Remploy workers who wanted to take over the factories they work in. The Remploy organisation provides employment services for disabled people.
Load more updates
Back to top