Canada 'bans' Marmite over additive rules
The makers of Scottish drink Irn- Bru, which contains a food colouring that is banned in Canada, produces a version of the drink that is permitted in the country, according to The Star Phoenix.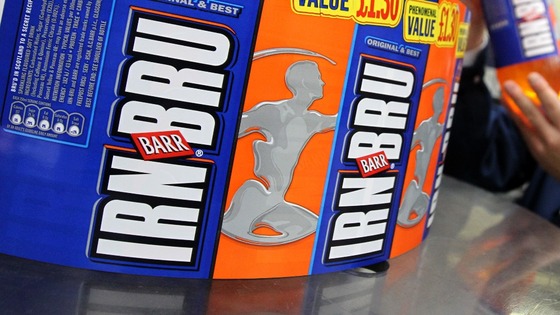 In a letter to the Canadian newspaper, a spokesman for A.G. Barr said the Canada-specific drink, which doesn't contain banned colouring Ponceau 4R, comes in a specially labelled bottle that the company has been exporting to the country for more than 15 years.
Read: Canada bans Marmite, Bovril and Irn-Bru
That was of little consolation to Newcastle native Nigel Westwick, who was unable to buy the Scottish favourite from a British food shop in Saskatoon, central Canada, after owner Tony Badger found a selection of the products he buys from the UK unexpectedly seized by customs.
"I couldn't understand the insanity of stopping it coming into Canada, to be honest," Westwick said. "For a country that allows one to buy firearms, guns, bullets, stopping a soft drink suitable for all ages seems a little ludicrous."