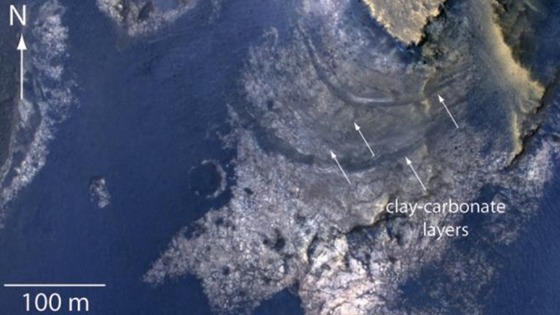 NASA's Curiosity Rover has uncovered evidence of what may have once been a lake at the bottom of a crater on Mars.
The Rover's spectrometer picked up traces of clay and carbonate minerals in the layered, flat rocks at the bottom of the crater, suggesting that there was once water there.
Scientists believe that groundwater may have collected in the McLaughlin Crater, which is almost 60 miles in diameter and 1.4 miles deep.
The new evidence supports the hypothesis that Mars may once have had a wet underground environment which could have supported life.