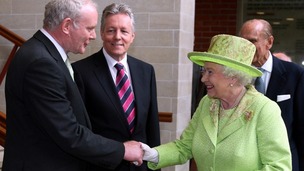 In an historic encounter, the Queen has shaken the hand of Sinn Fein's Martin McGuinness.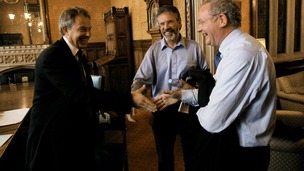 Today's handshake between the Queen and former IRA commander Martin McGuinness is a historic gesture of peace. Here are some others.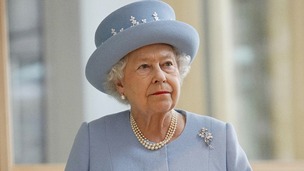 The hands of history? The Queen and former IRA Commander Martin McGuinness will make a remarkable gesture for peace today.
Live updates
N Ireland 'explosion' investigated
Northern Ireland's Deputy First Minister Martin McGuinness has condemned a reported explosion in Lurgan, County Armagh.
Mr McGuinness wrote on Twitter:
Bomb in Lurgan has to be condemned, Anti Peace extremists living in Fantasy World.attack futile,won't change a thing.NO Going Back. SIOCHAN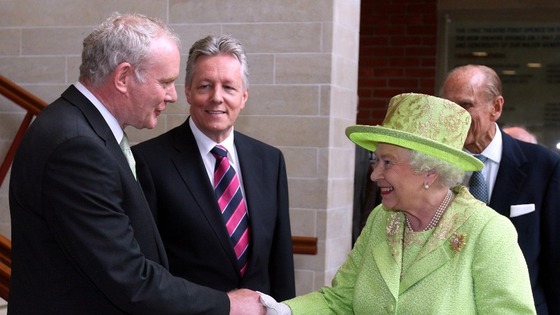 Martin McGuinness has resigned as Mid-Ulster MP.
He said this was in line with Sinn Fein's commitment to end double jobbing and planned to concentrate on his job as Stormont MLA and deputy First Minister.
Francie Molloy will run for the seat in his place.
Mr McGuinness said: "I am resigning as MP but I have no intention of leaving Mid-Ulster. South Derry and East Tyrone have suffered immensely as a result of the conflict.
"I will always be grateful to the people of this area for trusting me to represent them and their interests.
"I will of course continue to represent the Mid-Ulster constituency in the Assembly. I am honoured to do so both as an MLA and as deputy First Minister in equal partnership with Peter Robinson."
He was elected MP for Mid-Ulster in 1997.
Advertisement
Clinton condemns NI violence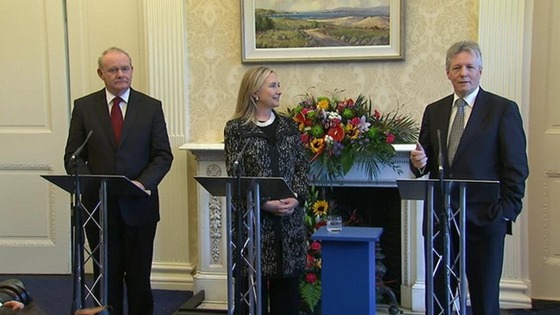 The First Minister of Northern Ireland Peter Robinson praised US Secretary of State Hillary Clinton for her "instrumental" role in the peace process.
He said: "Very often, we will sit down, and somebody will mention someone who has claimed to be instrumental in the peace process, and Martin and I look at each other, and say 'Do you know them?'
"But you are one person who has consistently helped us. You have been a great friend to Northern Ireland."
The Queen's 'loss' discussed
Referring to the assassination off Co Sligo in the Irish Republic, he said he told the royals that he recognised they had lost a relative.
"I said to the Queen and the Duke they too had lost a loved one," he said.
Mr McGuinness revealed some of the detail of the private meeting during a talk show on RTE television.
The killing was discussed briefly after an historic handshake between the pair which has been hailed as a watershed moment in Anglo-Irish relations.
Mr McGuinness has not discussed any of the detail of the meeting until now. When he left the theatre he would only say that the Queen was very nice and that he was still a Republican.
The Queen's 'loss' discussed
Sinn Fein chief Martin McGuinness told the Queen that he recognised she suffered loss in the Northern Ireland Troubles.
The Stormont Deputy First Minister revealed that he addressed the 1979 IRA murder of her cousin Earl Mountbatten when he met her privately in Belfast last Wednesday.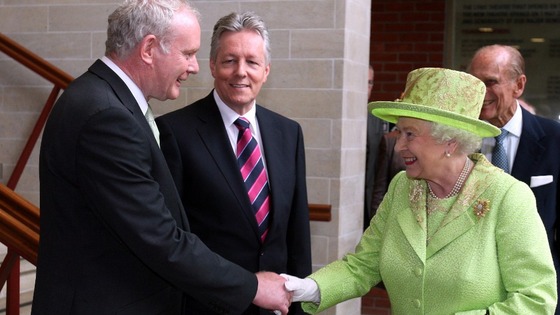 The former terror commander said the Queen was very gracious about what he said.
Mr McGuinness said he would not detail exactly what he said during the eight minute discussion in the Lyric Theatre, which the Duke of Edinburgh also attended, or how the Queen responded.
Queen meets Martin McGuinness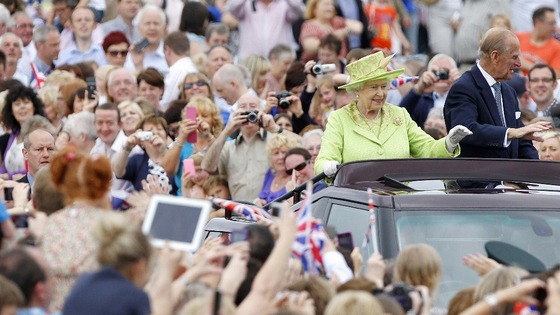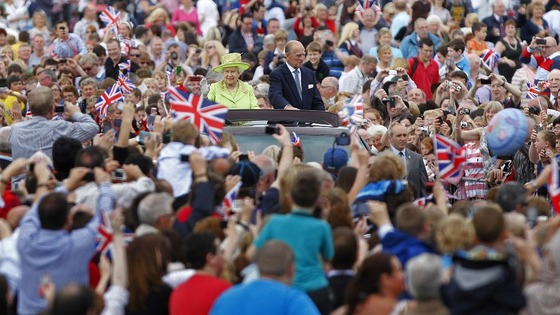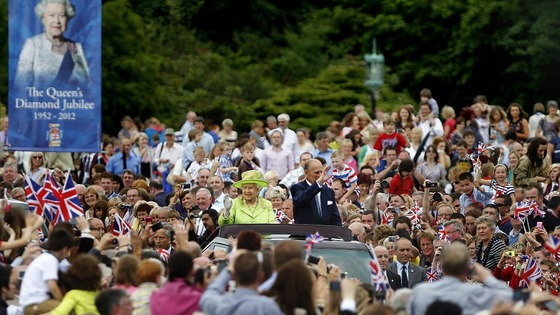 Advertisement
Queen meets Martin McGuinness
The Queen and the Duke of Edinburgh were met by cheering crowds as they travelled in an open-top car to The Parliament Buildings in Stormont, as part of her visit to Northern Ireland.
Queen meets Martin McGuinness
Twenty thousand people have gathered for a garden party with the Queen this afternoon and I think if we spoke to them, then the overwhelming majority are happy with what happened; welcome that handshake and see it as good step for the future of this country.
Having said that there are others who don't, dissident Republicans who feel that Martin McGuinness has sold out, and that Sinn Fein is doing this purely for political purposes.
There are also families who have suffered at the hands of the IRA. People who have lost husbands and wives, sons and daughters, who find it very uncomfortable to see a former commander of the IRA shaking hands with the British Queen.
Queen meets Martin McGuinness
Martin McGuinness has described meeting the Queen as, "very nice."
Queen meets Martin McGuinness
Martin McGuinness has said that, "it was nice" to meet the Queen and that the meeting went, "very well" as he left the Lyric Theatre this afternoon.
He also added, "I'm still a Republican."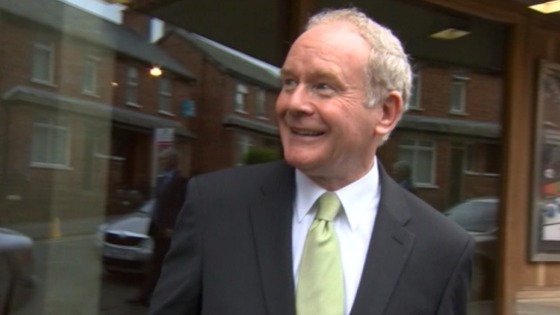 Load more updates
Back to top