Live updates
Di Canio: I don't support fascism
PDC: 'The players worked very hard in my first training session. My arrival is good motivation for them.'
Di Canio: I don't support fascism
Paolo Di Canio is telling reporters: "With my energy I am sure we can get something from the next seven games.
"I hope my ways give the team more confidence on the pitch."
Advertisement
Di Canio: I don't support fascism
I expressed an opinion in an interview many years ago. Some pieces were taken for media convenience. They took my expression in a very, very negative way - but it was a long conversation and a long interview.

It was not fair. I know it is a part of my job to do interviews because I am well-known, but sometimes it suits their purpose to put big headlines and a big story.
What I can say is that if someone is hurt, I am sorry. But this didn't come from me, it came from a big story that people put out in a different way to what it was.
– Paolo Di Canio statement

Watch: Paolo Di Canio's first interview as Sunderland head coach
Di Canio: I don't support fascism
Anti-fascism campaigners have called for Paolo Di Canio to publicly retract comments about his political views.
Unite Against Fascism's joint national secretary, Weyman Bennett, said his appointment was "an insult" to the people of Sunderland:
If he wants to be a manager and wants to be a public figure, he needs to make it clear he accepts these views are completely inappropriate.

Football has made great strides in opposing fascism. It's simply not true that you can say you agree with fascism and that's okay. It's something that isn't acceptable.
– Weyman Bennett, Unite Against Fascism
Di Canio: I don't support fascism
Some Sunderland fans have said they support Paolo Di Canio's appointment, but cautioned that he must keep his political views to himself.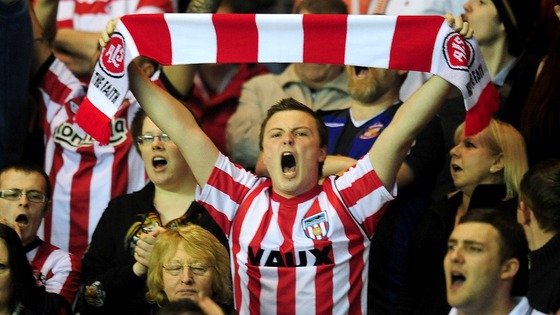 One season ticket holder, Stan Simpson, said some fans would be "wary" about the Italian's appointment but that he respected David Miliband for sticking to his principles.
"I understand Mr Miliband's decision but there is no way we, as fans, would entertain any fascism in our club. As long as he doesn't express any political opinions I can cope with it."
Janet Rowan, another fan, said she thought Di Canio was "very passionate" about the game but said extremist politics "isn't something we want in football".
She added: "I respect David Miliband's views but as fans we have got to support Di Canio."
Di Canio: I don't support fascism
Di Canio has admitted to having fascist leanings, telling Italian news agency ANSA in 2005: "I am a fascist, not a racist."
Advertisement
Di Canio: I don't support fascism
I wish Sunderland AFC all success in the future. It is a great institution that does a huge amount for the North East and I wish the team very well over the next vital seven games.

However, in the light of the new manager's past political statements, I think it right to step down.
– David Miliband
Di Canio: I don't support fascism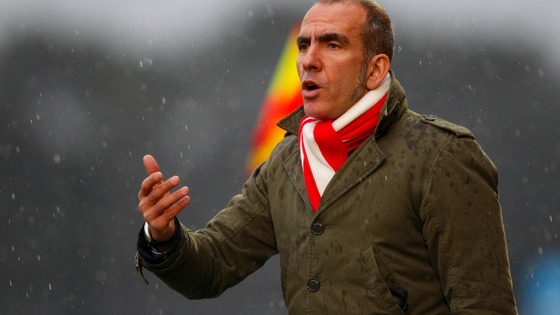 Paolo Di Canio has been appointed Sunderland head coach on a two-and-a-half-year deal, the club have announced.
Read: Sunderland axe Martin O'Neill
David Miliband has resigned from his role as vice-chairman and non-executive director of Sunderland due to new manager Di Canio's "past political statements", the former MP said.
Sunderland axe Martin O'Neill
Sunderland Football Club have thanked their former manager Martin O'Neill for all his hard work.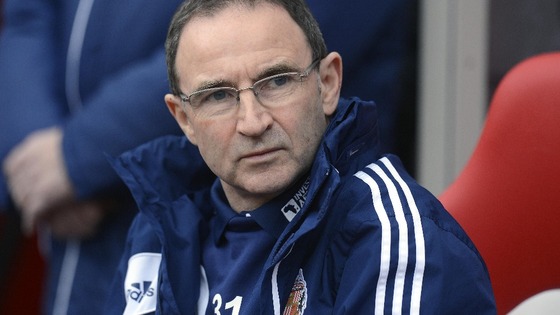 It said in a statement, "The club would like to place on record its thanks to Martin and wishes him well for the future. An announcement will be made in the coming days regarding a successor".
Sunderland axe Martin O'Neill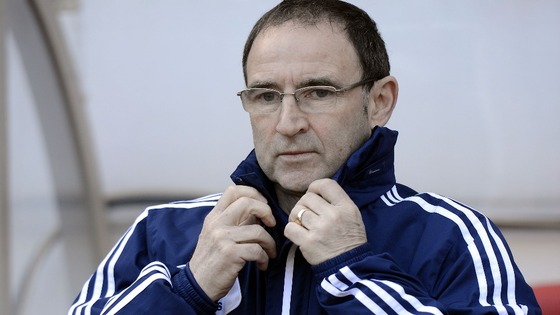 Sunderland has announced it will "part company" with manager Martin O'Neill.
Load more updates
Back to top