Live updates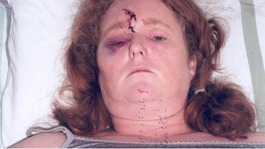 A woman who was almost killed by her partner in a hammer attack has joined Merseyside Police's domestic violence campaign.
Read the full story
Burglar caught after leaving phone at crime scene
A 17-year-old burglar has been caught after he accidentally left his mobile in the bedroom of the house in St Helens in Merseyside that he broke into.
Find out how the homeowner used it to track him down at ITV Granada.
Advertisement
A3 crash victim 'beautiful son'
Coach crash victim's family pay tribute to 'talented musician, beautiful son'
The family of teenager Michael Molloy who was killed when a coach crashed in Surrey on its way back from a music festival tonight paid tribute to him, describing him as "a talented musician who had a promising career ahead of him" and "a beautiful son and a beautiful person".
A3 crash victim 'beautiful son'
Police confirm road re-opened after coach crash
The A3 is now reopen. Investigation ongoing in to the circumstances of the fatal collision in which three people died. http://t.co/RpCTDpJP
From
@SurreyPolice
on Twitter:
A3 crash victim 'beautiful son'
13 people remain in hospital after coach crash
A Surrey Police spokesman said 13 people remained in hospital tonight and the northbound A3 would remain closed for another few hours, after a coach crashed on its way back from a music festival leaving three dead.
A3 crash victim 'beautiful son'
Recovery teams attempt to remove coach wreckage
The coach from a wreckage, which killed three people near Hindhead in Surrey, was removed tonight.
Advertisement
A3 crash victim 'beautiful son'
Bodies removed from A3 crash scene as teams prepare to move the coach
The bodies of three people who were killed in a coach crash on the A3 at Hindhead have been removed from the vehicle. Recovery teams have also begun the process of moving the bus.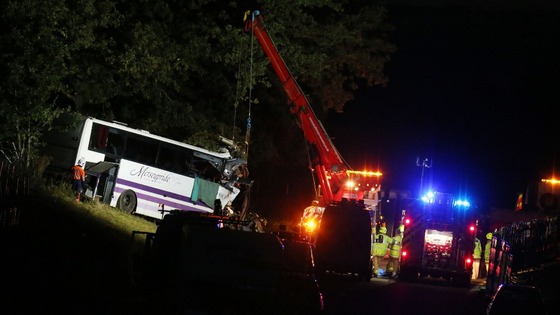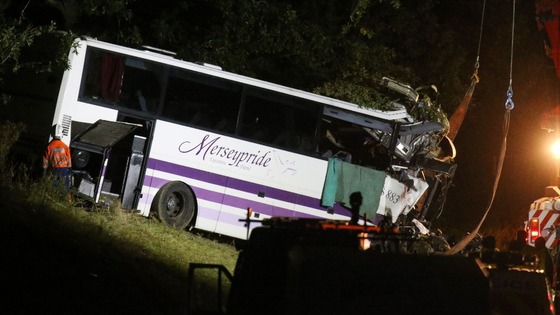 A3 crash victim 'beautiful son'
Neighbour of coach crash driver says it's a 'tragedy'
The neighbour of coach driver, locally named as Colin Daulby, has spoken out after he was one of three people killed when the coach crashed on the way back from Bestival in the early hours of this morning.
Tom McLoughlin said it was a "tragedy" and described Mr Daulby as "ordinary and hardworking"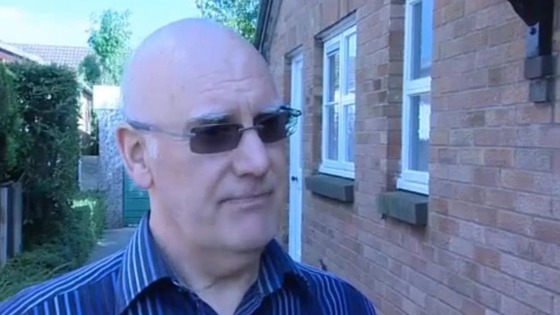 A3 crash victim 'beautiful son'
Tributes paid to driver of coach crash
Tributes were paid to a coach driver, who was behind the wheel of a vehicle that crashed on its way back from a music festival, leaving two others dead and 50 injured.
The coach driver named locally as Colin Daulby, was described by his neighbours in Warrington as an "all round good guy".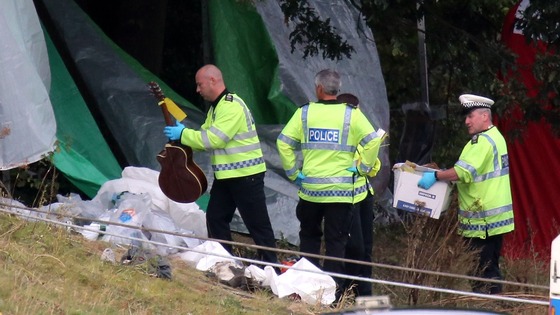 Ann Parsons said: "Colin would always come and chat. He wasn't intrusive but friendly and always had a kind word to say. It's terrible news and his family will be devastated. They are all very close."
A3 crash victim 'beautiful son'
Police to investigate if coach had 'too many people' on board
by Martha Fairlie: ITV News Reporter
The police say they are keeping an open mind on the cause of this accident. Road conditions and the weather were both good when the coach veered off the dual carriageway and onto the embankment. Police are now trying to collect every piece of evidence from the scene.
One thing they will be looking at is whether there were more people on board the coach then there should have been. It was designed to carry 51 passengers and one driver, but we know that three people were killed, and 50 passengers were taken from the site to the hospital.
The three who were killed, haven't yet been officially named but we do understand that the driver was Colin Daulby, a man in his early 60s from Warrington. The other two people who have been killed, we understand were festival-goers, both in their 20s.
Load more updates
Back to top