Mexico City's mayor has said that two people were killed in a gas explosion at a maternity hospital in the city.
Emergency services previously put the figure at seven.
Seven people, including three children, were killed when a gas truck exploded and destroyed a large part of a maternity hospital in the west of Mexico City, emergency services said.
Luis Felipe Puente, the head of the country's civil protection agency, confirmed the seven deaths.
Dozens of people were evacuated, some with injuries from broken glass, while rescue workers scour the area for survivors.
Advertisement
A gas explosion has ripped through a maternity hospital in Mexico City.
Mayor Miguel Angel Mancera told the Televisa network that at least 52 people were injured in the blast, 22 of whom were children.
He said the explosion, from a gas tank truck, caused part of the building to collapse, but added there are no deaths reported at this time.
A drone attempting to fly crystal meth across the border to US drug dealers has crashed in Mexico.
Read the full story ›
The former mayor of the city of Iguala in Mexico faces trial following the disappearance and suspected murder of 43 students last year.
Read the full story ›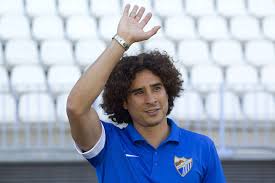 Liverpool have agreed to sign Mexican international goalkeeper Guillermo Ochoa for £3m in January, according to reports.
The Malaga stopper put in a string of impressive displays at the 2014 World Cup, particularly against hosts Brazil when he managed to keep all of their attacking players at bay.
Liverpool's number one Simon Mignolet was dropped for Sunday's match against Man United after his performances received widespread criticism leading up to the fixture.
Advertisement
The missing 43 Mexican students were kidnapped by police on orders of a local politician, police said.
Testimony from investigators suggested that the students, from an all-male leftist college, had clashed with the mayor of Iguala in the past and that the city police had handed them over to local gangsters who killed them.
Dozens of police are among 74 people held in the case.
Forty-three missing students abducted by corrupt police in Mexico six weeks ago were murdered by drug gang henchmen, the government said.
Read the full story ›
A former US Marine, who had been held in Mexican jail for months after arriving at the border from California with guns in his vehicle, has been freed on psychological grounds, a Mexican court said.
Andrew Tahmooressi, a 26-year-old American veteran of the war in Afghanistan, had been held in Mexico since arrest on 31st March.
After agents discovered three guns in his pick-up truck, he was charged with weapons offenses and put in prison. But he was freed on Friday by a federal judge in Tijuana so he could be properly treated for the post-traumatic stress disorder (PTSD) he developed after his military service.
Tahmooressi's case drew considerable attention, with US lawmakers taking the unusual step of scheduling a House of Representatives hearing during a congressional recess in the hope of putting pressure on Mexico and on President Barack Obama's administration to intervene more urgently in the case.
One of the most notorious Mexican drug lords still at large has been captured by soldiers at a seafood restaurant in a picturesque town.
Read the full story ›
Load more updates