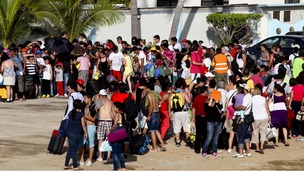 To quote the brochure: "Acapulco is famous for endless sunshine and glorious golden sandy beaches".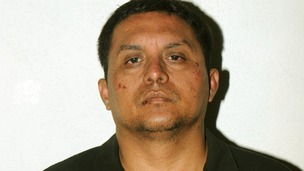 Miguel Angel Trevino, brutal leader of the Zetas drug cartel, has been captured in Mexico. He is suspected of a string of atrocities.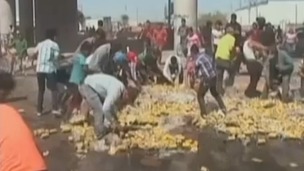 Locals in a Mexican city got an unexpected surprise after a truck carrying beer cans collided with a train and spilled its contents.
Live updates
Death toll up in Mexico floods
Rescue workers in Mexico were still looking for survivors today after landslides buried homes and a bus in the eastern state of Veracruz.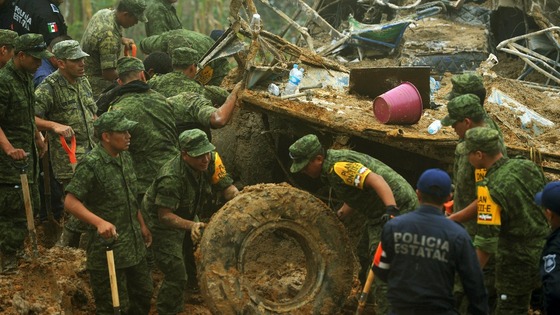 Mexico has been simultaneously battered by two storms as Tropical Depression Ingrid lashed its Gulf coast and remnants of Tropical Storm Manuel wrought havoc on its Pacific seaboard.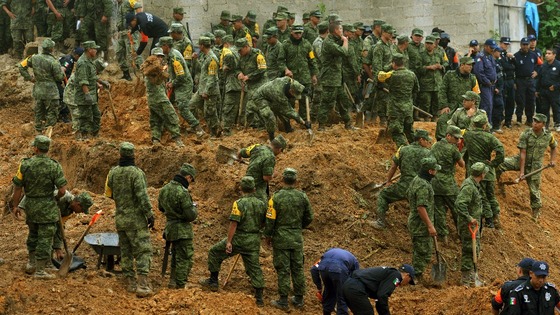 Thousands of Mexicans have been displaced while a reported 40,000 tourists remain stranded in the Pacific resort of Acapulco.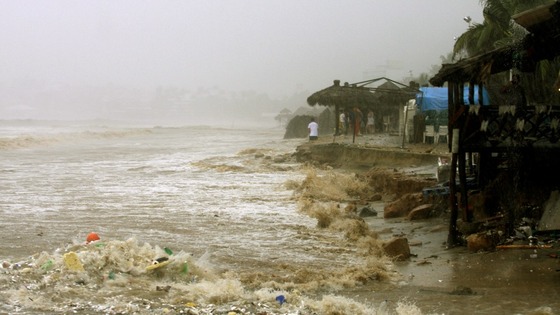 Death toll up in Mexico floods
Mexico is being battered by two storms - one on its east coast and one on its west.
More than 5,000 people have been evacuated on the Gulf of Mexico coast ahead of Hurricane Ingrid which already has winds of 75mph.
Tropical Storm Manuel hit the western coast, on the Pacific Ocean, bringing almost twice the monthly rainfall in three days.
The states of Oaxaca, Guerrero, and Chihuahua have been the worst hit with some road and telecommunications links down.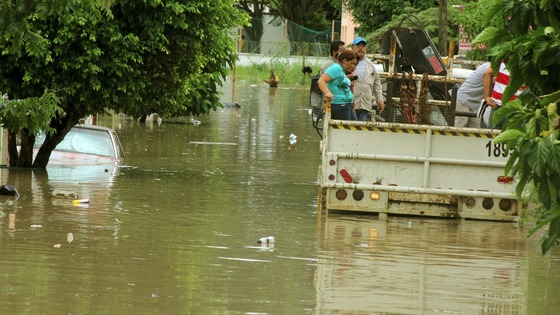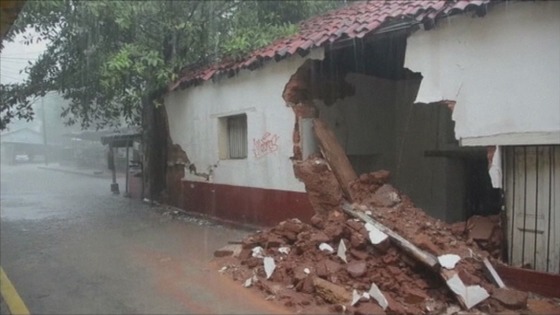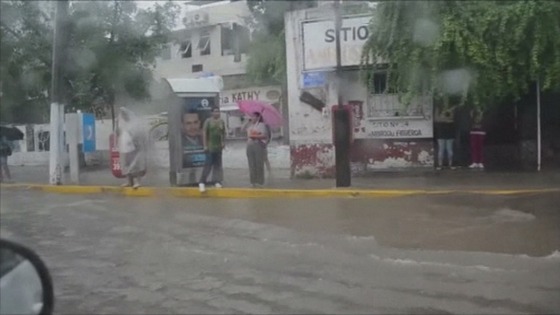 Advertisement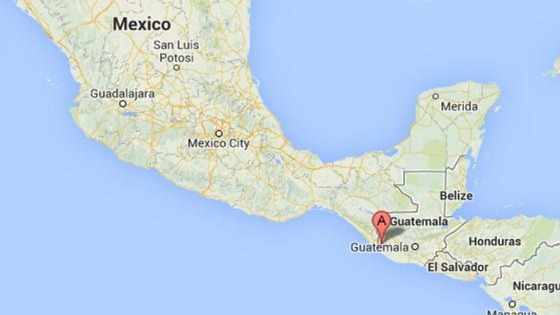 A magnitude 6.5 earthquake has struck along the border between Mexico and Guatemala, the US Geological Survey announced.
The quake was at a depth of 42 miles, the USGS added.
Thirty police horses escaped and galloped down one of Mexico City's busiest roads, injuring one person and damaging 11 cars.
The horses, which were being used to control protesters near congress, became frightened by the sound of car engines, police said.
Mexico City's government said that it would pay for any damage caused by the stampede.
Mexico airline Aeromexico has apologised after a search for actors requested that only light-skinned performers apply for a television commercial.
Adverts shown on television in Mexico often feature light-skinned actors, sparking accusations of racial discrimination from many.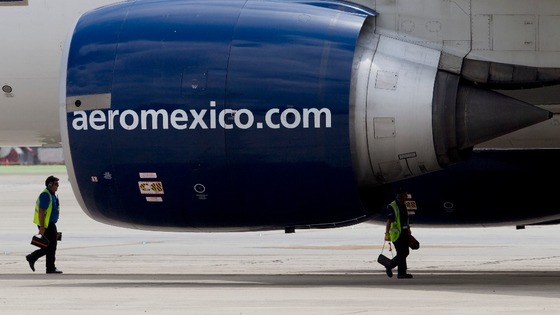 The request for actors, which was sent out by another company, specified it wanted "nobody dark skinned" and only those with "white skin."
Aeromexico said in a statement, "We offer our deepest apology and reaffirm our respect for all people, without regard to their gender, language, religion or skin colour."
The search for actors also said it did not want anyone with blond hair or blue eyes.
Palaeontologists have discovered the remains of a 72 million-year-old dinosaur tail in a desert in northern Mexico.
The 16-foot tail was the first ever found in Mexico according to Francisco Aguilar, the director of the National Institute for Anthropology and History.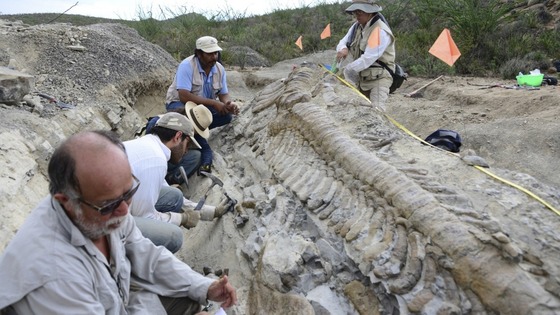 The team spent 20 days in the desert slowly lifting a sedimentary rock, before finding the 50 vertebrae of the tail completely intact.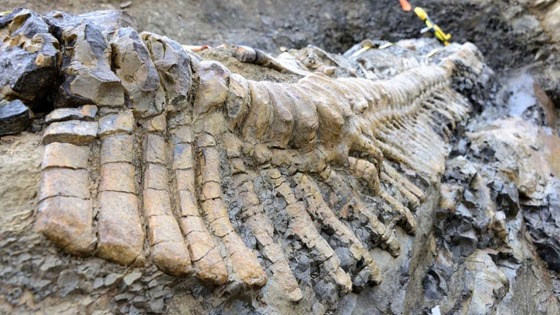 The fossil was identified as a hadrosaur or a duck-billed dinosaur.
Palaeontologists said the tail probably made up half of the dinosaur's overall length.
Advertisement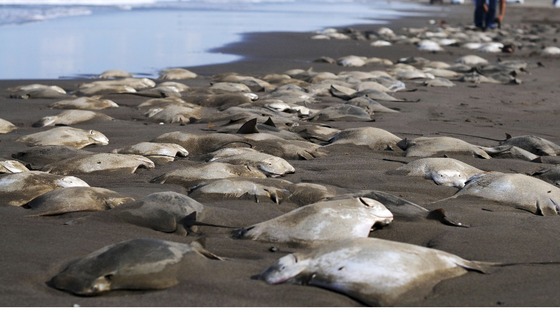 Mexican authorities are investigating the death of at least 250 stingrays found on a beach off the Gulf coast state of Veracruz.
Residents and visitors first spotted the dead stingrays on the Chachalacas beach in the town of Ursulo Galvan on Tuesday.
Mayor Martin Verdejo said witnesses told authorities that fishermen dumped the stingrays on the beach because they were unable to get a good price for them.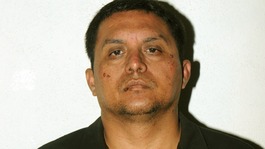 Miguel Angel Trevino, brutal leader of the Zetas drug cartel, has been captured in Mexico. He is suspected of a string of atrocities.
Read the full story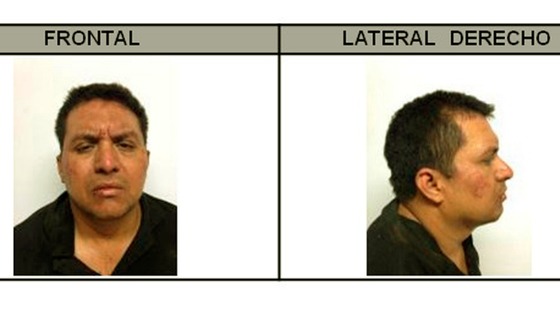 The Mexican government says it has captured the leader of the Zetas drug cartel, delivering a boost to President Enrique Pena Nieto in his fight against violent crime.
Miguel Angel Trevino, 40, known as Z-40, was captured early on Monday by Mexican Marines near the northern city of Nuevo Laredo on the US border, a government spokesman told reporters.
Many of the worst atrocities in the drug war have been blamed on the Zetas, including the massacre of dozens of migrants in northern Mexico in 2010 and the dumping of 49 decapitated bodies near the city of Monterrey last year.
The US State Department had offered a reward of up to $5m (£3.3m) for information leading to Trevino's capture.
Mexico's Navy has captured the leader of the brutal Zetas drug cartel in northern Mexico, according to several media reports in the country.
A spokesman for the Mexican Navy said he could not yet confirm the reports of Miguel Angel Trevino's arrest but that the government would issue a statement shortly on the matter.
The U.S State Department has offered a reward of up to $5 million for information leading to Trevino's capture.
Load more updates
Back to top