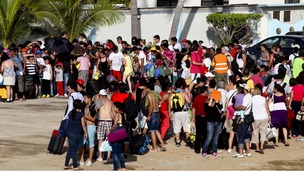 To quote the brochure: "Acapulco is famous for endless sunshine and glorious golden sandy beaches".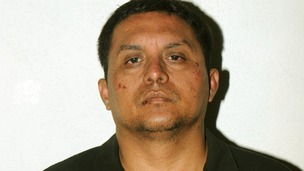 Miguel Angel Trevino, brutal leader of the Zetas drug cartel, has been captured in Mexico. He is suspected of a string of atrocities.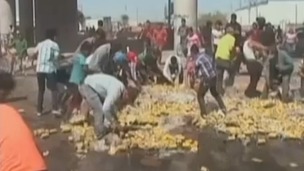 Locals in a Mexican city got an unexpected surprise after a truck carrying beer cans collided with a train and spilled its contents.
Live updates
A Mexican priest has a novel way to help deliver his holy message in the town of Saltillo.
Father Humberto Alvarez adorns his robes with images of comic-book superheroes such as Superman and Batman to entertain local children during Mass.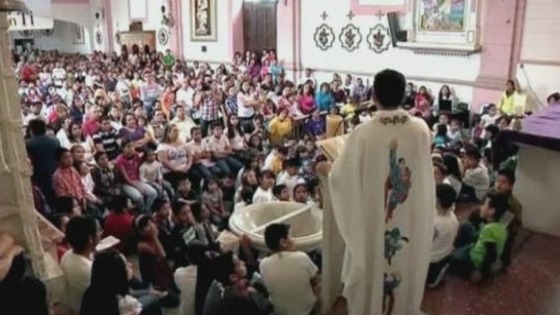 He also uses a water gun to dispense Holy Water.
Father Alvarez said his unorthodox methods help bring a smile to children's faces in the city which has been hard hit by organised crime and drug-related violence in recent years.
But he switches back to his normal attire and practices when holding Mass for adults.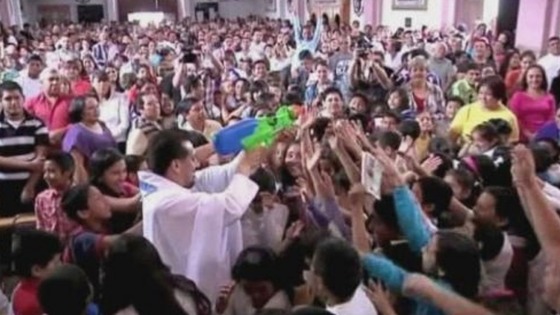 Crippled cruise ship docks
After four days at sea, with no plumbing on the Carnival Triumph cruise liner, passengers have finally reached land in Alabama.
Read: Triumph passengers offered compensation
Met with blankets, drinks and hot food, the passengers were let off the boat, where they would continue their journeys home by coach.
Passengers described overflowing toilets, with the ship's cabins and passages, soaked in raw sewage, after a fire in the engine room knocked out the ship's power and plumbing.
Advertisement
Crippled cruise ship docks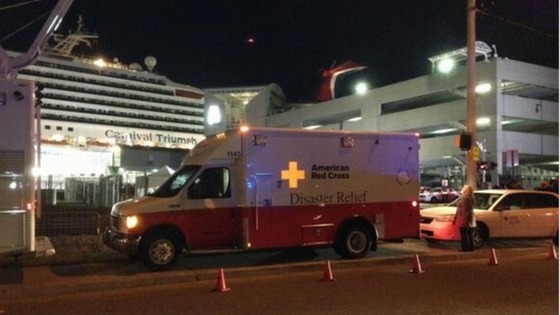 Witchita Red Cross awaits passengers from the Carnival Triumph cruise ship, as passengers disembark in the port of Mobile, Alabama.
The ship has been without plumbing for the past four days, afloat in the Gulf of Mexico.
Crippled cruise ship docks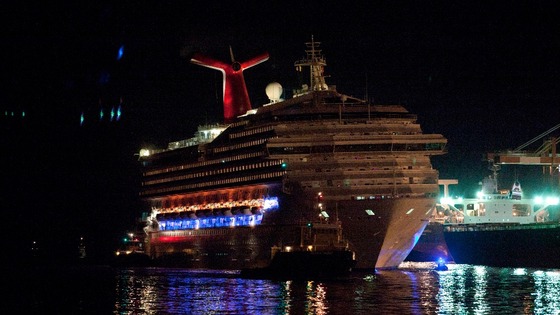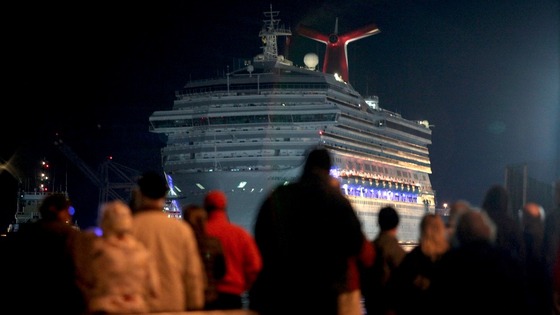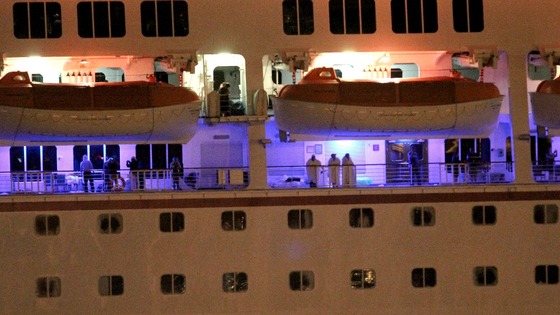 Crippled cruise ship docks
Guests are now debarking the Carnival Triumph
Crippled cruise ship docks
The CEO of Carnival Cruise Lines has commented on Twitter, following the docking of troubled cruise ship Triumph.
Passengers were left afloat in the Mexican Gulf following an engine fire which left them without plumbing for four days.
I want to thank the US Coast Guard, The Port and City of Mobile, Customs and Border Protection and countless others who were helpful

I'd also like to thank our shoreside teams for working around the clock to make this happen and I want to thank our crew for everything.

I want to again apologize to our guests and their friends and family. The situation has been incredibly difficult and we're sorry for what happened.

Our company was founded on the idea of providing great vacations to fun loving Americans and clearly we failed on this cruise.
– Gerry Cahill, President and CEO of Carnival Cruise Lines
Advertisement
Crippled cruise ship docks
The Triumph cruise liner has arrived at port in Mobile, Alabama.
CEO Gerry Cahill of Carnival Cruise Lines said he is "thankful" everyone is safe.
Carnival Triumph arrives in Mobile. Gerry Cahill, CEO says: "I'm very thankful we all are that the ship is alongside & everyone is safe."
"I am so appreciative of the efforts of everyone involved in bringing the Carnival Triumph safely to the Port of Mobile."
Crippled cruise ship docks
WATCH LIVE: Crippled cruise ship docks in Ala., begins hours-long process of disembarking passengers http://t.co/v23ksL3u
NBC News has reported that the carnival cruise ship Triumph is currently docking in Mobile, Alabama.
Crippled cruise ship docks
CCL CEO Gerry Cahill onsite in Mobile managing guest efforts. Will make remarks when ship is in port approx 930 CT.
Crippled cruise ship docks
The Carnival cruise liner Triumph, which has been adrift in the Gulf of Mexico for four days, is now less than ten miles away from port.
The ship is set to dock in Mobile, Alabama between 9:15 and 11:30pm (03:15 and 05:30 GMT).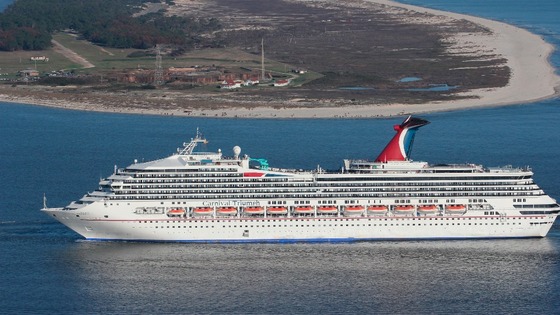 Updates from the Carnival Cruise Lines Twitter account, said disembarkation off the boat could take up to five hours, due to the lack of power.
They added that guests will be provided with warm food, drinks and blankets, as well as cell phones and chargers upon arrival.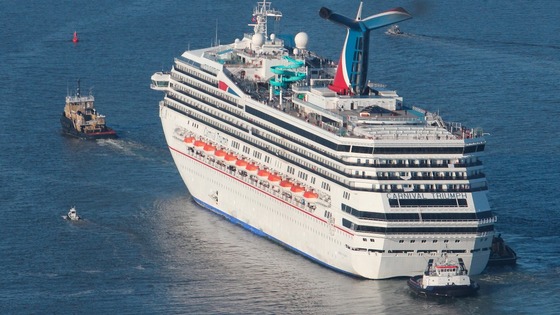 The company has arranged 100 coaches to take the guests home, crew will be able to stay in nearby hotels.
An assessment of the repairs will be carried out once all the guests and crew are safely off the ship.
Load more updates
Back to top