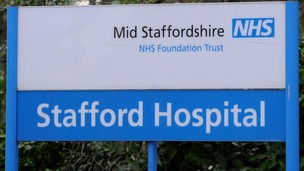 The NHS will have a legal duty to reveal mistakes on wards and will adopt a 'culture of zero harm'.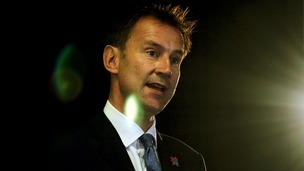 The Health Secretary's response came after failings at Mid Staffordshire NHS Trust, which highlighted the suffering of hundreds of people.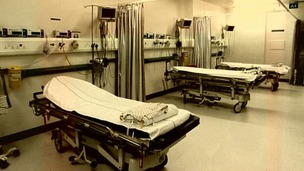 A public inquiry has blamed a failure 'at every level' of the NHS for the abuses at Stafford Hospital that resulted in hundreds of deaths.
Live updates
NHS reforms greeted
Today's announcement from Jeremy Hunt means failing NHS bosses will be put on a blacklist which will stop them working in the health service:
The Health Secretary wants a "national barring list" for managers who let their patients and the NHS down
If trusts do not deliver adequate care to patients they could be put into a "failure regime" and may ultimately be put into administration
Mr Hunt also confirmed that hospitals would be subject to Ofsted-style ratings - where hospitals will be rated as outstanding, good, requiring improvement or poor
NHS reforms greeted
Health Secretary, Jeremy Hunt, went on to attack Labour for not apologising for what he calls the 'targets culture' that helped fuel the crisis at Mid Staffordshire.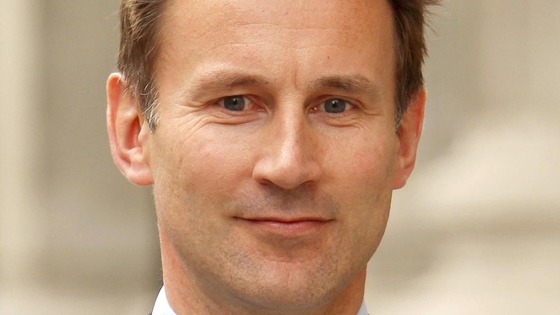 Advertisement
NHS reforms greeted
The Government wants student nurses to spend a year working as support workers and healthcare assistants before taking a degree. Jeremy Hunt told the Commons it would lead to a better understanding of the caring role of frontline staff.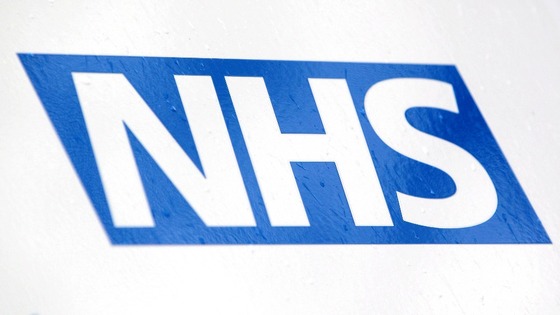 NHS reforms greeted
The Health Secretary says the Government is looking at new legal sanctions at a corporate level for NHS organisations which withhold information about concerns. The Francis Report suggested it should apply to individuals.
NHS reforms greeted
Health Secretary, Jeremy Hunt said:
No hospital will be rated as good or outstanding if fundamental standards are breached
Trusts will be given a strictly limited period of time to rectify any such breaches
NHS reforms greeted
Jeremy Hunt says he will set up a new regulatory model for the NHS with a "strong, independent" Chief Inspector of hospitals, adding the new Inspector will be the nation's 'Whistleblower-in-Chief'.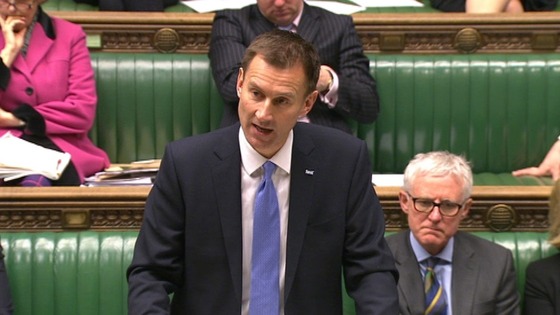 Advertisement
NHS reforms greeted
Health Secretary Jeremy Hunt had told the House of Commons that in response to the Mid-Staffordshire scandal, the Government wants to embed a culture of "zero harm and compassionate care" throughout the NHS.
NHS reforms greeted
If he does accept it, it's probably the biggest advance in patient safety and patients' rights in the history of the NHS.

For over 60 years the NHS has done no more than pay lip service to the fundamental principle that if something goes wrong and a patient is harmed the health service should be open and honest about it.

It's a cancer, if you like, that has been eating away at the NHS, it creates a culture of cover up and denial, which permits and tolerates bullying and intimidation of whistleblowers, as well as dishonesty with patients.
– Peter Walsh, Action Against Medical Accidents
NHS reforms greeted
The Health Secretary is expected to announce a ban on gagging orders, which prevent NHS whistleblowers expressing concerns about patient safety, in a response to the Francis Report on Mid Staffordshire Trust.
Chris Dalziel lost her husband George after a routine operation at Stafford Hospital in 2007.
She said: "We've got to have people that will actually stand up, and they're not going to suffer by losing jobs through whistle blowing. People need to come forward, they need to be honest about everything that's going on in the hospital".
NHS reforms greeted
The Government is expected to place hands-on caring in hospital wards on a par with academic training. According to the Daily Mail a new Chief Inspector will also be recruited to check up on nursing standards, as well as:
Hospitals and GPs will be stopped from hiding any mistakes
Whistleblowers will be free to speak out with a ban on gagging clauses
People in care homes will be protected with an 'elderly care tsar'
Anyone caught fiddling figures could end up facing criminal charges
Load more updates
Back to top