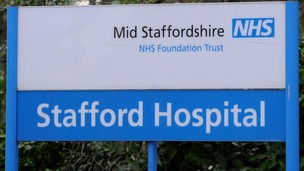 The NHS will have a legal duty to reveal mistakes on wards and will adopt a 'culture of zero harm'.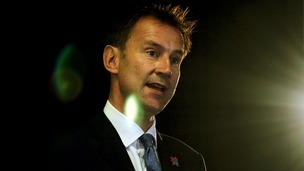 The Health Secretary's response came after failings at Mid Staffordshire NHS Trust, which highlighted the suffering of hundreds of people.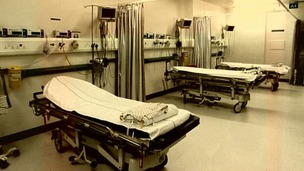 A public inquiry has blamed a failure 'at every level' of the NHS for the abuses at Stafford Hospital that resulted in hundreds of deaths.
Live updates
NHS reforms greeted
The Government is expected to place hands-on caring in hospital wards on a par with academic training. According to the Daily Mail a new Chief Inspector will also be recruited to check up on nursing standards, as well as:
Hospitals and GPs will be stopped from hiding any mistakes
Whistleblowers will be free to speak out with a ban on gagging clauses
People in care homes will be protected with an 'elderly care tsar'
Anyone caught fiddling figures could end up facing criminal charges
NHS reforms greeted
The Health Secretary Jeremy Hunt will today announce a more practical emphasis of policy for aspiring nurses.
"Frontline, hands-on caring experience and values need to be equal with academic training," Mr Hunt will say.
"These measures are about recruiting all staff with the right values and giving them the training they need to do their job properly, so that patients are treated with compassion."
Advertisement
NHS reforms greeted
Today the Government will issue their response to the findings of the Francis Report into the failings of the Mid Staffordshire Trust.
Cure the NHS founder Julie Bailey, whose mother died at the hospital said: "We need the person at the top of that system to be held to account and for him to tender his resignation today."
NHS reforms greeted
Labour MP Liz Kendall told Daybreak that patients want to know that their "voices and views are heard".
Health Secretary Jeremy Hunt is due to give the Government's response to the Francis Report into deaths at Mid Staffordshire hospital.
NHS reforms greeted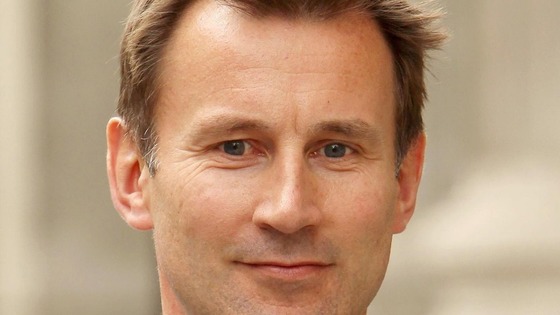 Aspiring nurses will have to work for up to a year as a healthcare assistant or support worker before they can apply to become a nurse, Jeremy Hunt will announce later today.
The move will "give the public confidence" that people entering the profession can give compassionate care, the Health Secretary will say.
Hunt will also publish the government's response to the Francis report into serious failings at Mid Staffordshire NHS Foundation Trust which highlighted "appalling and unnecessary suffering of hundreds of people" at Stafford Hospital between 2005 and 2009.
Read more: Stafford Hospital report calls for 'zero tolerance' approach to poor care
Cameron defends NHS boss
The Daily Mail has reported that a web poll has found nine out of ten health professionals want Sir David Nicholson to resign as NHS chief executive.
According to the paper, nearly 2,000 nurses, managers and other senior NHS staff were spoken to, with more than 90 per cent of them saying he should step down.
Speaking to the Daily Mail, Roy Liley, a health policy analyst said:
It is clear he no longer enjoys the support of front-line staff.

As stories of quality horrors, bullying and service dislocation emerge, it would seem time to recognise Sir David's huge contribution to the NHS in the past but make it clear he is not the man to take the NHS into the future.
Last night David Cameron defended Sir David, when he was questioned by reporters in India.
Advertisement
Cameron defends NHS boss
David Cameron has defended NHS boss Sir David Nicholson over last week's findings by the Francis Report into failings of the Mid-Staffordshire NHS Trust.
Relatives of those who died at the hospital have been placing pressure on the Prime Minister to sack Sir David, who was the head of the Trusts' Regional Health Authority at the time.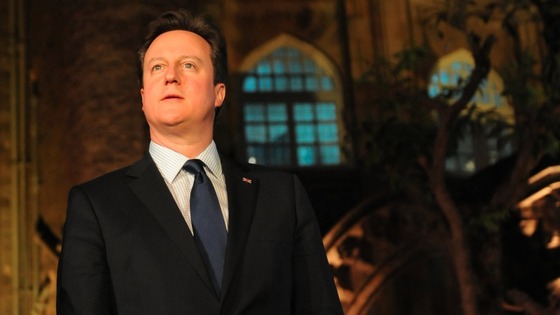 Speaking last night in India, Mr Cameron said Sir David was doing "a very good job".
"I would remind you of what the report says, that we should not be seeking scapegoats. I think to highlight David Nicholson in that way would be seeking a scapegoat."
Cameron defends NHS boss
Staffordshire Police has issued a statement regarding Stafford Hospital.
In it, Assistant Chief Constable Nick Baker said: "Staffordshire Police will be reviewing information brought to light by the Francis Inquiry in order to identify whether there is any potential for criminal damages."
Cameron defends NHS boss
A healthcare assistant at scandal-hit Stafford Hospital has been found to have dragged an elderly dementia patient around by his pyjamas and to have called him an animal.
Bonka Kostova was found to have physically and verbally abused the 73-year-old patient including telling him "you are no longer a human being but an animal" - or words to that effect.
Kostova was suspended from working at the Mid-Staffordshire NHS Trust pending today's tribunal at the Midwifery Council in central London.
Cameron defends NHS boss
Earlier this month Medical Director Sir Bruce Keogh announced an investigation into hospitals mortality rates.
Sir Bruce had identified an initial list of five organisations that had been outliers for two years on the Summary Hospital-level Mortality Indicator (SHMI), today he has announced the final list to be investigated:
North Cumbria University Hospitals NHS Trust
United Lincolnshire Hospitals NHS Trust
George Eliot Hospital NHS Trust
Buckinghamshire Healthcare NHS Trust
Northern Lincolnshireand Goole Hospitals NHS Foundation Trust
The Dudley Group NHS FT
Sherwood Forest Hospitals NHS FT
Medway NHS FT
Burton Hospitals NHS FT
These hospitals are already working closely with a range of regulators. If there were concerns that services were unsafe the regulators should have intervened.

The purpose of my investigation is to assure patients, public and Parliament that these hospitals understand why they have a high mortality and have all the support they need to improve. This will be a thorough and rigorous process, involving patients, clinicians, regulators and local organisations.
– Sir Bruce Keogh, Medical Director
Load more updates
Back to top