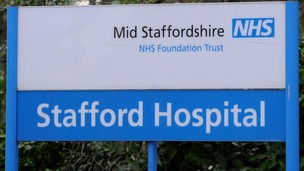 The NHS will have a legal duty to reveal mistakes on wards and will adopt a 'culture of zero harm'.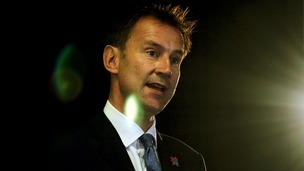 The Health Secretary's response came after failings at Mid Staffordshire NHS Trust, which highlighted the suffering of hundreds of people.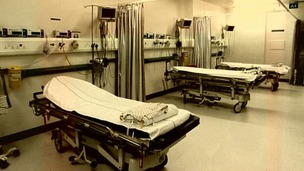 A public inquiry has blamed a failure 'at every level' of the NHS for the abuses at Stafford Hospital that resulted in hundreds of deaths.
Live updates
NHS reforms greeted
'Too many things have been swept under the carpet'
The Health Secretary is expected to announce a ban on gagging orders, which prevent NHS whistleblowers expressing concerns about patient safety, in a response to the Francis Report on Mid Staffordshire Trust.
Chris Dalziel lost her husband George after a routine operation at Stafford Hospital in 2007.
She said: "We've got to have people that will actually stand up, and they're not going to suffer by losing jobs through whistle blowing. People need to come forward, they need to be honest about everything that's going on in the hospital".
NHS reforms greeted
Tough new rules aimed at transforming care standards
The Government is expected to place hands-on caring in hospital wards on a par with academic training. According to the Daily Mail a new Chief Inspector will also be recruited to check up on nursing standards, as well as:
Hospitals and GPs will be stopped from hiding any mistakes
Whistleblowers will be free to speak out with a ban on gagging clauses
People in care homes will be protected with an 'elderly care tsar'
Anyone caught fiddling figures could end up facing criminal charges
Advertisement
NHS reforms greeted
NHS nurses to spend a year on frontline care, says Hunt
The Health Secretary Jeremy Hunt will today announce a more practical emphasis of policy for aspiring nurses.
"Frontline, hands-on caring experience and values need to be equal with academic training," Mr Hunt will say.
"These measures are about recruiting all staff with the right values and giving them the training they need to do their job properly, so that patients are treated with compassion."
NHS reforms greeted
Campaigner: 'Without accountability nothing will change'
Today the Government will issue their response to the findings of the Francis Report into the failings of the Mid Staffordshire Trust.
Cure the NHS founder Julie Bailey, whose mother died at the hospital said: "We need the person at the top of that system to be held to account and for him to tender his resignation today."
NHS reforms greeted
Labour: Patients want to know 'their NHS is safe'
Labour MP Liz Kendall told Daybreak that patients want to know that their "voices and views are heard".
Health Secretary Jeremy Hunt is due to give the Government's response to the Francis Report into deaths at Mid Staffordshire hospital.
NHS reforms greeted
Jeremy Hunt to publish response to Francis report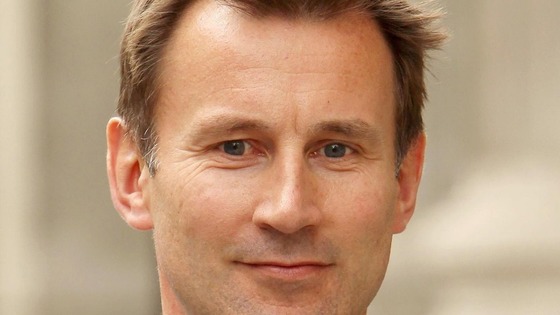 Aspiring nurses will have to work for up to a year as a healthcare assistant or support worker before they can apply to become a nurse, Jeremy Hunt will announce later today.
The move will "give the public confidence" that people entering the profession can give compassionate care, the Health Secretary will say.
Hunt will also publish the government's response to the Francis report into serious failings at Mid Staffordshire NHS Foundation Trust which highlighted "appalling and unnecessary suffering of hundreds of people" at Stafford Hospital between 2005 and 2009.
Read more: Stafford Hospital report calls for 'zero tolerance' approach to poor care
Advertisement
NHS data fiddle 'to be criminal'
Hunt: Hospitals must always provide the right data
Health Secretary Jeremy Hunt has said hospitals must always provide the right data, particularly that on mortality rates, in order for the government to have a clear idea of whether a hospital is safe or not.
Hunt told ITV News the government will be considering making it a criminal offence for NHS data to be manipulated.
NHS data fiddle 'to be criminal'
Health Secretary: NHS boss not to blame for Mid Staffs
by Alex Forrest - Political Correspondent
The Healthy Secretary Jeremy Hunt has defended the head of the NHS, Sir David Nicholson, over the Mid Staffs scandal saying that it was not all down to one man.
He also announced plans for NHS managers and hospital trusts to be held liable if they fiddle data.
NHS data fiddle 'to be criminal'
Honest, consistent 'open culture' for the NHS
The future NHS will have a more open culture, with better information for patients and the public. That information must be credible and provided on a basis which is honest and consistent.

Like me, the public has a deep and abiding affection for the NHS, but scandals such as Mid Staffordshire have affected trust in it. We need to get that trust back.

We feel strongly that if NHS trusts are caught acting fraudulently about their performance on areas such as death rates or waiting times, they should be criminally liable.
– Jeremy Hunt, Health Secretary, speaking to the DAILY TELEGRAPH
NHS gagging clauses banned
Hunt: Transparency needed to stop Mid Staffs repeat
Health secretary Jeremy Hunt told the Daily Mail:
We need a culture of openness and transparency if we are going to stop another Mid Staffs from happening.

The era of gagging NHS staff from raising their real worries about patient care must come to an end.
Almost £15 million was spent over three years on compromise agreements with staff leaving the NHS, the Mail said, of which 90% contained clauses to stop whistleblowers from speaking out.
Load more updates
Back to top