The first of the refugees on a train from Budapest which was stopped by police have been taken onto a bus. ITV News Europe Editor James Mates, who witnessed migrants and refugees laying on the tracks in protest at being taken off the train, understands that those on the bus are being taken to a nearby refugee camp.
First 4 refugees taken from the train, it's assumed to a nearby camp. Going to be a slow process at this rate http://t.co/VriC3DcRxS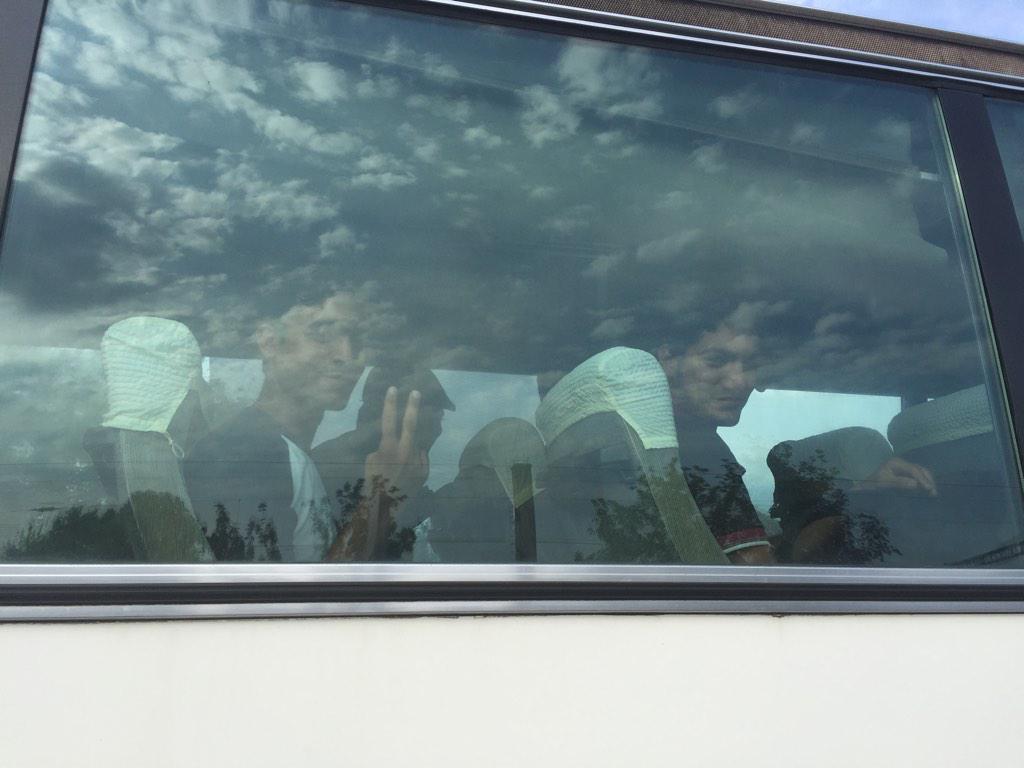 The European Commission president Jean-Claude Juncker has proposed that the EU should take an extra 120,000 refugees, the AFP news agency have reported.
#BREAKING EU's Juncker proposes taking extra 120,000 refugees: European source
Advertisement
David Cameron has said that "as a father I felt deeply moved" by the tragic pictures of Syrian refugee Aylan Kurdi lying dead on a Turkish beach and promised that Britain would fulfil its "moral responsibilities".
Journalists have been told to leave a Hungarian station where hundreds have refugees have been left stranded on a train, ITV News Europe Editor James Mates reports.
As media were pushed away from the train, which left from Budapest this morning, those on board could be heard shouting: "Don't leave us".
International media being shepherded away from the train. Whatever happens next, Hungarians don't want world to see http://t.co/YTF6fhS8nL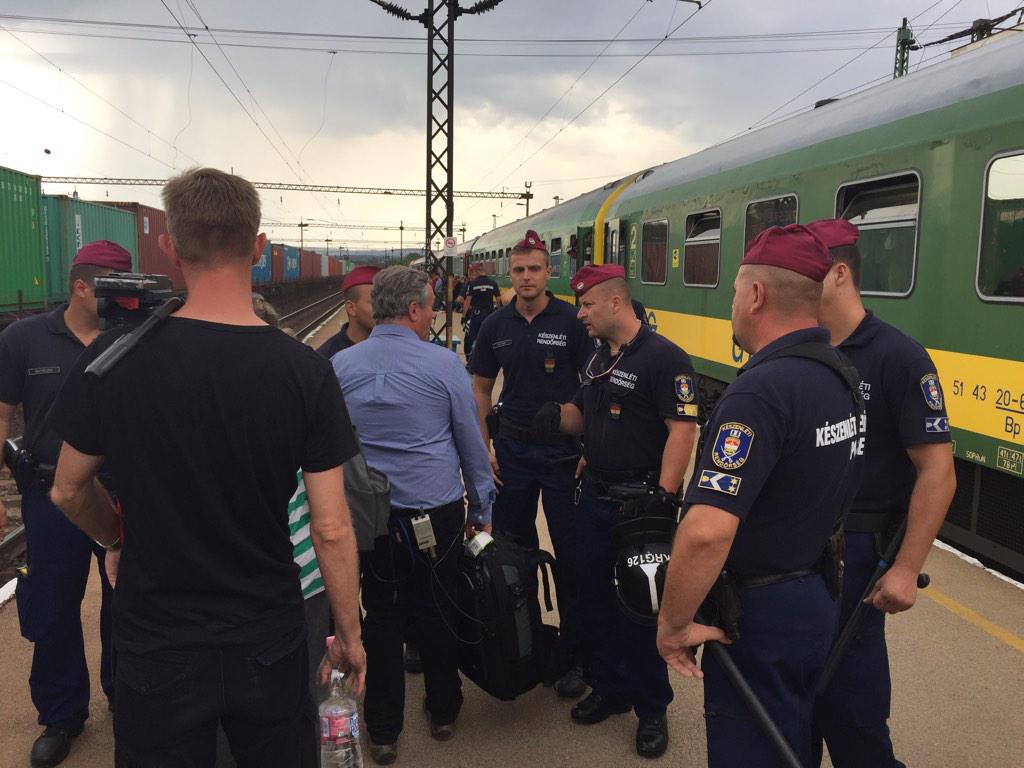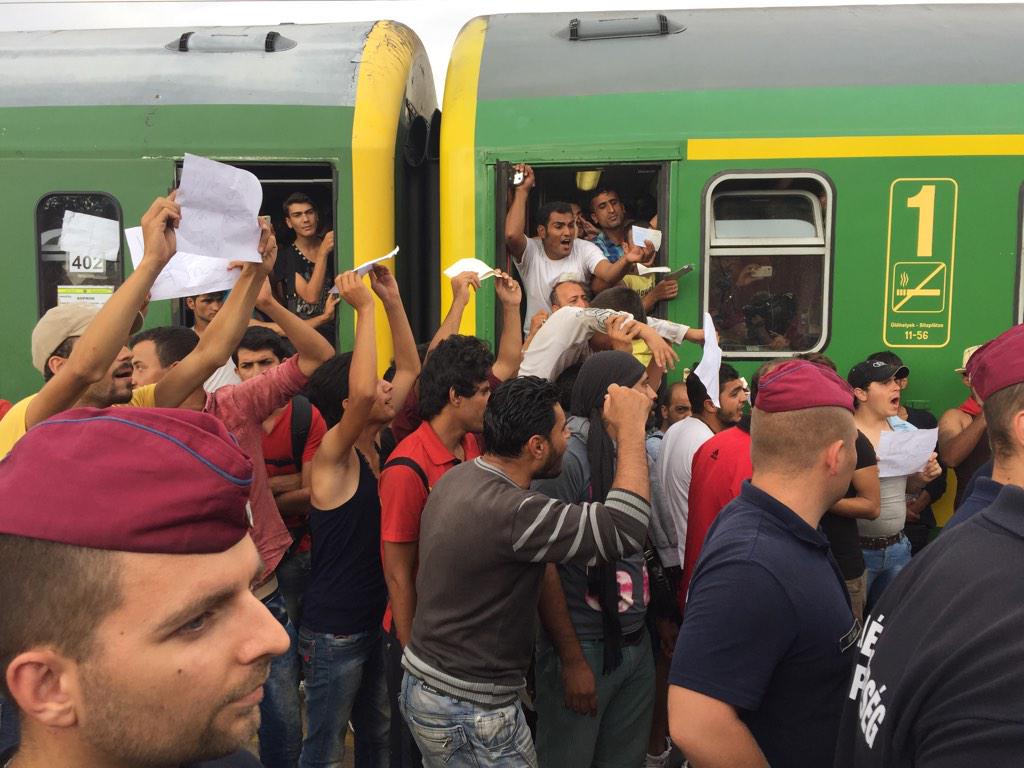 We are asking what will happen next to these people? Whatever it is, there'll be no cameras to record it. http://t.co/pgaj78G9Fr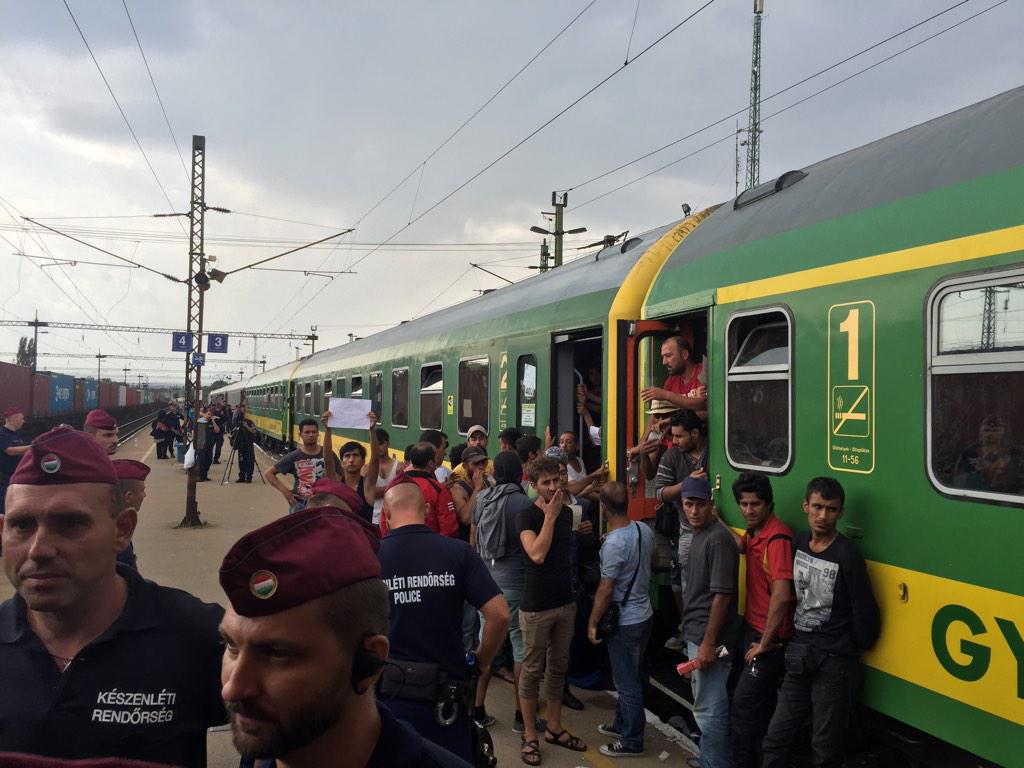 Four people suspected of smuggling Syrian refugees into Turkey have been detained, Turkish media has reported.
The Dogan news agency says the arrests have been made in connection with the tragic death of three-year-old Aylan and eleven other people after a boat capsized off the Turkish coast yesterday.
Austria has said it will allow refugees to cross from Hungary into Germany, potentially unblocking the "logjam" of people stranded around Budapest.
ITV News Europe Editor James Mates has tweeted:
Austria now saying they'll allow refugees to cross from Hungary and into Germany. Possible unblocking of the logjam in #Budapest
More precisely Austria saying migrants arriving in Vienna will not be checked or controlled. What happens on border itself less clear.
Advertisement
London should face up to its moral responsibilities and help people "fleeing persecution and those plainly in fear for their lives", Boris Johnson has said, but the Mayor of London warned against the capital becoming a "magnet" for economic migrants.
In a statement, Mr Johnson said:
We should take people fleeing persecution and those plainly in fear for their lives. London will of course face up to its moral responsibilities.

But we must not become a magnet or pole of attraction for economic migrants.

It is also time to look harder at what can be done in Syria to solve the problem at source.

Of course intervention has not worked in Iraq or Libya. But no one could say that non intervention was working in Syria.
– Boris Johnson, Mayor of London
ITV News video shows the chaos at a small Hungarian railway station when police officers tried to remove a group of refugees and migrants from a train bound for Austria.
Nicola Sturgeon has attacked the government's "utterly shameful" record on accepting refugees from Syria.
In a statement to MSPs in Holyrood, the First Minister and SNP leader said she was determined Scotland would take a "full part" in helping those forced to flee during the country's civil war.
"People fleeing Syria are not economic migrants, they are seeking refuge and asylum and above all else they are human beings," Sturgeon said to applause from fellow MSPs.
"The UK government's refusal to take part in the EU's collective efforts on relocation and resettlement is in my view utterly shameful," she added.
"For us to take refugees as I want us to do, the UK government first has to accept to take its fair share and I call on David Cameron to do so."
Load more updates