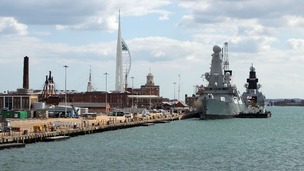 The number of job losses announced this week in the defence industry could be higher than first reports have suggested.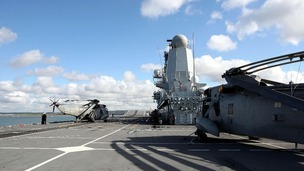 When they were signed off by Labour the project cost was £3.5 billion, but MoD sources now acknowledge that the cost may top £6 billion.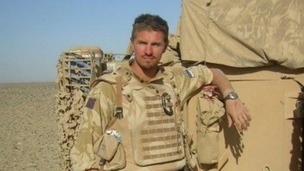 Emotional tributes have been paid to a third army reserve soldier who died from injuries sustained during SAS selection training.
Live updates
Legal claims 'threaten' military
The Defence Secretary Philip Hammond has welcomed a report which warns about the potential "paralysing" consequences of human rights legal claims on the armed forces.
Mr Hammond admitted he was "concerned" about recent court judgments which could make it "more difficult" to carry out operations.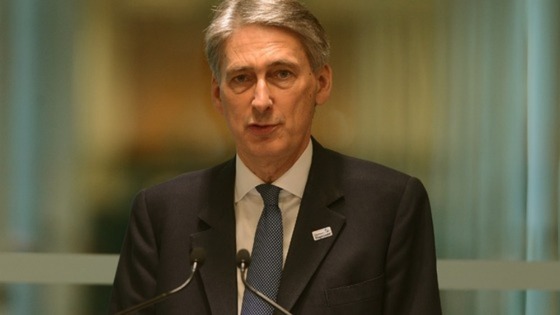 He said: "I remain concerned about the challenge to combat immunity arising from recent court judgments.
"These could make it more difficult for our troops to carry out operations in the future, and they potentially throw open a wide range of military decisions to the uncertainty of litigation.
"It cannot be right that troops on operations have to put the European Convention on Human Rights ahead of what is operationally vital to protect our national security."
Legal claims 'threaten' military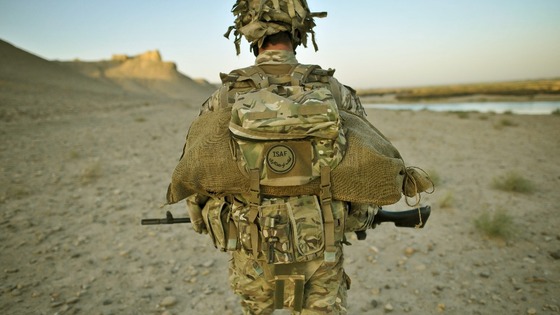 British military operations risk being undermined by human rights laws and health and safety red tape applying to troops in the field, an influential think tank has warned.
A report by Policy Exchange said the Ministry of Defence faced 5,827 claims in 2012/14 with lawyers costing £36 million a year.
It also claims Britain's enemies could view the courtroom as a new front in any future conflict as a way of "paralysing" the armed forces.
"It may not be long before either a foreign power or sub-state forces might begin to sponsor legal actions as a way of paralysing the armed forces through legal process."
Advertisement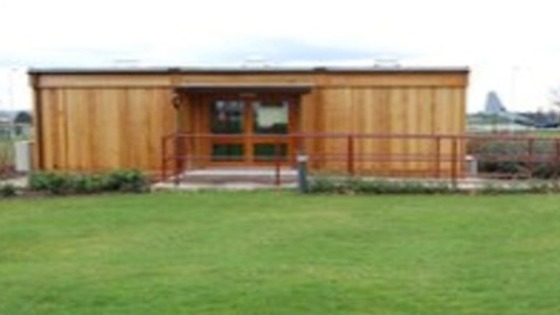 The Ministry of Defence has rejected a campaign by the families of fallen soldiers to save the chapel in which their loved ones were repatriated from being demolished, but will build a memorial at the site instead.
Campaigners, backed by a local MP, held meetings with Government officials after launching an online petition calling for the Chapel of Rest at RAF Lyneham in Wiltshire to be protected as a "sacred" place.
The MoD, which had previously urged families to attend national sites of remembrance, insisted the wooden prefab chapel had to be knocked down.
But the ministry has agreed to incorporate a "memorial dedication" in the new structure and to build a "garden of remembrance" for the families and public.
Jacqui Janes, who led the campaign and petition, told ITV News it was the "best alternative" to keeping the chapel.
Read: Families of fallen soldiers bid to save 'sacred' chapel
A serving British soldier has been charged with rape and sexual assault offences against 11 women in the UK.
Edwin Robert Mee, 44, who serves in the British army, faces two counts of rape, one count of digital penetration and 16 counts of sexual assault, Scotland Yard said.
The alleged victims were aged between 15 and 25-years-old when the offences are said to have taken place.
Mee, of Tavistock Road, Croydon, was charged yesterday and will appear on bail at Westminster Magistrates' Court on Thursday, October 24.
MoD: No Brits in Somalia raid
The Ministry of Defence (MoD) has said it is not aware of any British involvement in an operation against an al Shabaab stronghold in Somalia.
The militant group al Shabaab claimed that British and Turkish forces were involved in an attack in the small town of Barawe.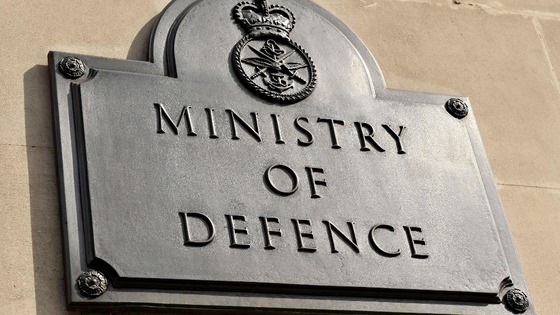 Some 288 military dogs have been put down by the Ministry of Defence in the past three years, according to The Sun.
The figures emerged after it was revealed that two guard dogs used to protect the Duke of Cambridge were euthanised within days of him leaving his military base.
288 dogs were put down by the MoD from January 2010 to June this year.
Among those humanely killed, 81 were because of age, 61 due to osteoarthritis and 33 were related to dangerous temperament.
An MoD spokesman said: "Most animals are re-homed. Regrettably, due to the challenging nature of their work, some of our dogs get injured or contract illnesses and need to be put down. These decisions are taken only as a last resort following veterinary advice."
Advertisement
A new inquest into the death of a Territorial Army soldier who died of heatstroke in Iraq more than 10 years ago begins today.
Private Jason Smith, 32, had repeatedly told medical staff he was feeling unwell due to high temperatures, sometimes over 50C (122F), after being deployed in June 2003. He reported sick in August the same year.
On August 13 he was found lying face down and was taken to hospital, but he had suffered a cardiac arrest and was pronounced dead.
An inquest was originally held in 2006, at which assistant deputy coroner for Oxfordshire Andrew Walker recorded that Pte Smith's death was caused "by a serious failure to recognise and take appropriate steps to address the difficulty that he had in adjusting to the climate".
The new hearing was ordered by the Supreme Court in 2010 after Pte Smith's mother Catherine applied for a second inquest to take place.
Brecon soldiers death inquest
The Ministry of Defence and police are to update a coroner on their investigations into the deaths of three Army reservists who were taking part in an exercise in the Brecon Beacons in July.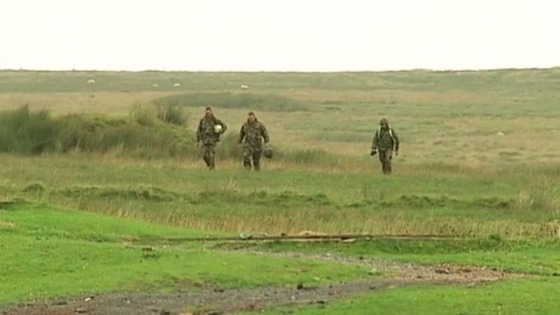 Territorial Army reservists Edward Maher and Lance Corporal Craig Roberts died while taking part in an SAS selection test near Pen-y Fan mountain on 13 July.
A third soldier who was participating in the exercise, Corporal James Dunsby, died on 30 July.
Soldier dies during training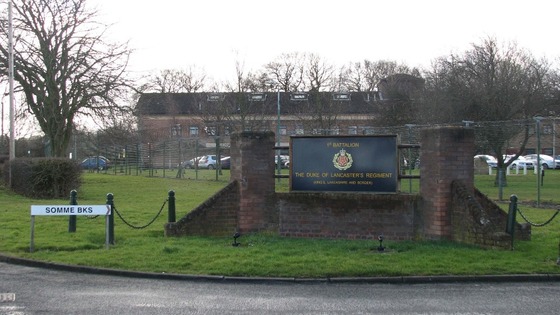 A 26-year-old soldier has died during a training exercise in North Yorkshire, the Ministry of Defence has confirmed.
It has been reported that the soldier from the 1st Battalion Merican Regiment was taking part in a three-mile run at the Catterick Garrison training area when he collapsed.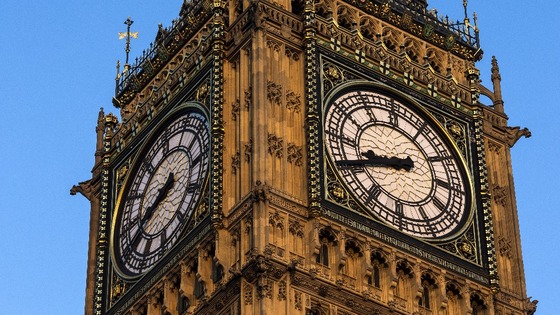 The Ministry of Defence has spent thousands of pounds on calling the speaking clock after failing to implement a ban on the number.
Since 2011 the Government department has spent more than £40,000 dialing the service, partly due to a "technical error with an environmental monitoring system" that resulted in "inadvertent" calls.
Last year it was reported that the MoD had brought in a ban on ringing 123 and staff had been informed of websites they could use to check the time instead.
But even with the ban, the final bill for 2012 was £18,804 and more than £6,000 has already been spent this year.
Added to the £15,162 the department spent in 2011, staff at the MoD made more than 130,000 calls at 30p each during the last two-and-a-half years.
That figure includes calls made by military personnel, of which there around 160,000, as well as civil service employees, of which there are around 80,000.
Load more updates
Back to top