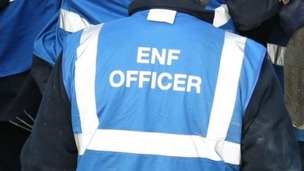 The Citizens Advice Bureau offers some tips for dealing with bailiffs.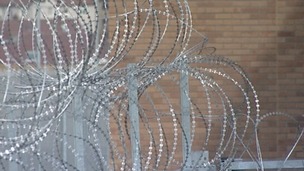 After a week when good news on the economy was buried under the Chief Whip row, few in the Tory Party doubt it's time for a fresh start.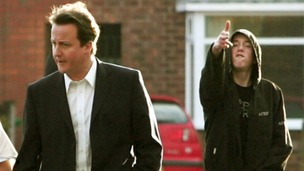 David Cameron will call for a new "tough but intelligent" approach to law and order today.
Live updates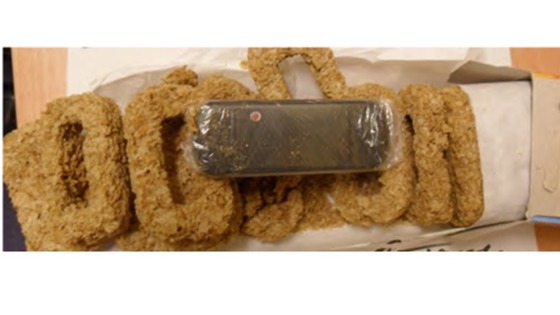 Prison guards found a mobile phone hidden in a box of hollowed out Weetabix.
Several of the breakfast cereal biscuits had been cut through the middle leaving a hollow where the phone was stashed.
The phone and doctored cereal were then carefully repackaged before being sent to a prisoner.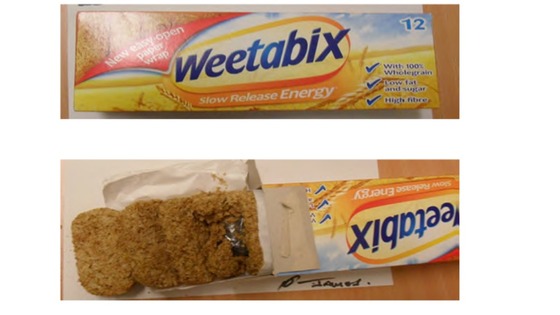 Inmates are not allowed mobile phones in prison and must use public payphones.
Magistrates 'should be in police stations'
Richard Monkhouse, chairman of the Magistrates' Association, said:
This report from Policy Exchange mirrors many of our suggestions and we are pleased to see that there is a wider view that much greater use can and should be made of magistrates.
However, we firmly believe that the public should be able to see justice in action and having successfully campaigned for out of court disposals to be more open and transparent, it would seem a backward and totally inappropriate step for magistrates to deliver justice in police stations.
Whether these proposals are allowed to be implemented is another matter, but we will work for our members to ensure that magistrates are valued and trusted to develop our role within the criminal justice.
Advertisement
Magistrates 'should be in police stations'
There is currently a two-month delay from the time an offender is charged by the police to the sentence being handed down in a magistrates' court, the think-tank Policy Exchange said.
Max Chambers, head of crime and justice at Policy Exchange, and author of the report, said:
There is no good reason for our criminal justice system to operate in such a leisurely fashion.

Police Courts would mean much swifter justice for low-level crime, reflecting the fact that if a punishment is to be meaningful and actually change behaviour, it has to be delivered very quickly.
Putting magistrates in police stations will also bring much greater oversight to the use of cautions, about which there has been legitimate public concern.

As budgets are reduced dramatically, the courts system will inevitably have to change.

Fewer buildings will be part of the solution, but government must take care to protect the local justice landscape, underpinned by volunteer magistrates, that has served us so well for hundreds of years.
Magistrates 'should be in police stations'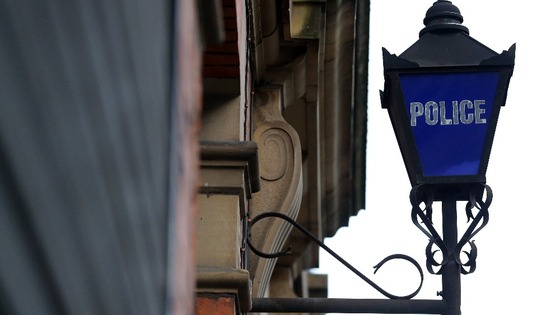 Magistrates should dispense on-the-spot justice inside police stations at peak times, a centre-right think-tank has proposed.
As part of a radical set of recommendations to speed up the criminal justice system and help deliver planned budget cuts of nearly 40%, the Policy Exchange has argued in favour of recruiting 10,000 new magistrates, boosting overall numbers to 33,000.
New magistrates could sit in police stations - including during evenings and weekends - and other community buildings and would oversee out-of-court disposals, which Policy Exchange says accounts for 20% of all criminal cases.
Age limit for jurors would be raised to 75 in reforms
As part of the new plans, those aged 70 to 75 who are summoned would be expected to serve as jurors. However, the Juries Act 1974 still provides for discretionary excusal, where it can be shown that there is good reason why someone should be excused from attending.
Jury service is, and remains, a cornerstone of the British justice system laid down in the Magna Carta almost 800 years ago. Every year, thousands of people give their time to take part in this vital function.

Our society is changing and it is essential that the criminal justice system moves with the times. This is about harnessing the knowledge and life experiences of a group of people who can offer significant benefits to the court process.
– Justice Secretary Chris Grayling said:

The Juries Act 1974 states that only those aged 18 to 70 may be summoned to carry out jury service in England and Wales. This age range was last amended by the Criminal Justice Act 1988, which raised the upper limit from 65 to 70.
Age limit for jurors would be raised to 75 in reforms
People up to and including the age of 75 will be able to sit as jurors in England and Wales under a package of reforms to the criminal justice system.
Currently, only people aged 18 to 70 are eligible to sit as jurors.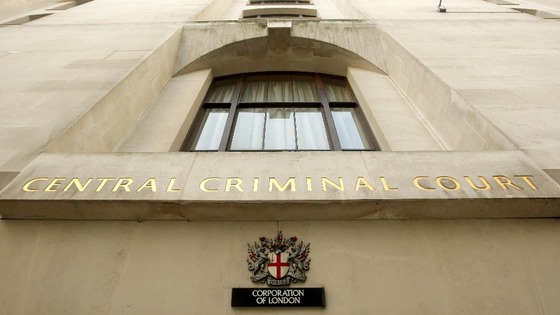 Between 2005 and 2012, an average of almost 179,000 people in England and Wales undertook jury service each year. It is estimated that this change would mean up to 6,000 jurors a year, out of the 179,000 average, would be 70 to 75-years-old.
Advertisement
Courts 'effectively inoperable' due to nationwide walk-out
The Ministry of Justice says that funding for legal aid will remain "very generous" even after the planned cuts.
It highlighted figures showing 1,200 barristers judged to be working full time on taxpayer-funded criminal work received £100,000 each in fee income last year.
Six barristers picked up more than £500,000 each, it said.
But the Criminal Bar Association and Bar Council contest the statistics arguing that when tax and expenses are accounted for, the average barrister earns closer to £36,000 or £27,000 respectively.
Serco to repay £68.5m for tagging contracts overcharging
In the light of today's developments, the Ministry of Justice said both G4S and Serco have decided to withdraw from the competition for rehabilitation services.
This means that neither company will play a role as a lead provider of probation services in England and Wales in this competition.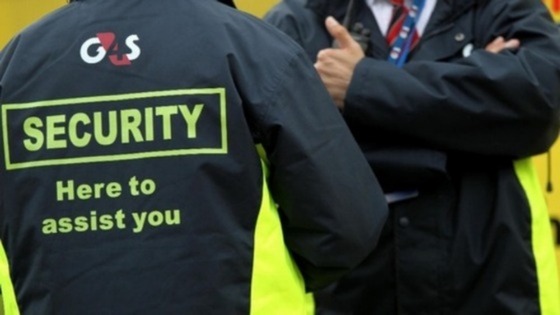 The Government said it has left open the possibility of either supplier playing a supporting role, working with smaller businesses or voluntary sector providers.
Unlike Serco, G4S has not yet agreed a position on repayment over the overcharging fiasco, although discussions are continuing.
Read: Serco to repay £68.5m for tagging contracts overcharging
Serco to repay £68.5m for tagging contracts overcharging
Minister for the Cabinet Office Francis Maude said it was "good news for taxpayers" that Serco has agreed to repay £68.5 million for overcharging on criminal tagging contracts.
He said:
We are confident that the company is taking steps to address the issues which our review has identified.

Since day one this Government has been working to reform contract management and improve commercial expertise in Whitehall.
Serco to repay £68.5m for tagging contracts overcharging
A Cabinet Office review in the overcharging of criminal tagging contracts has found no further evidence of wrongdoing or malpractice.
However the review, published today, did highlight areas of focus for different departments.
Load more updates
Back to top