Live updates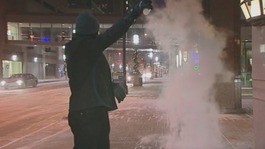 As the US battles sub-zero temperatures, ITV News Washington correspondent Robert Moore illustrates just how cold it is in Minnesota.
Read the full story
Five people have been killed in a shooting at a sign company in the US city of Minneapolis, police have told Reuters. The death toll included the gunman.
Advertisement
Two people have been killed and at least three men critically wounded in a shooting at a sign company in Minneapolis in the US state of Minnesota.
Minneapolis police, local sheriff's deputies and police from nearby communities converged on the Accent Signage Systems after the shooting. Further details remain unknown.
The three injured men were said to be in a critical condition at the city's Hennepin County Medical Center, a spokeswoman said.
Back to top