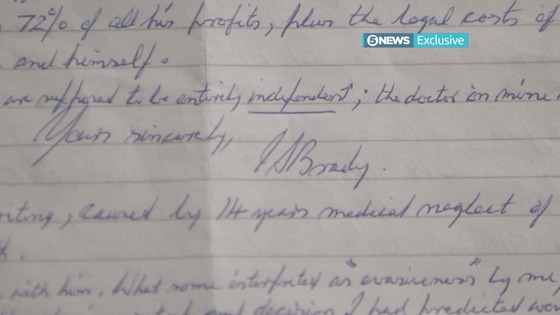 The Moors murderer Ian Brady has reportedly condemned the ruling by a mental health tribunal to keep him in a maximum security hospital, in a letter to Channel 5 News:
He appears to have written: "£250,000 wasted by Ashworth medical mediocrities manipulating a politically-motivated tribunal...designed to distract public attention from the lack of reasoned argument and pertinent evidence."
The 75-year-old also allegedly criticises the "pathetic petty abuse" from "ignorant" health professionals who gave evidence at the hearing.
A brother of one of Brady's victims has told the programme the letter "shows how twisted he is."