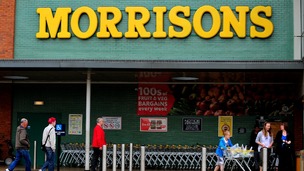 With like-for-like sales falling at Morrisons, the pressure is on the supermarket chain to enter the online market.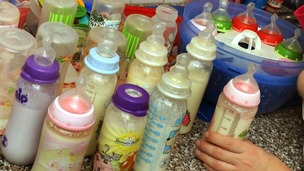 As it reaches a premium price in China supermarkets here are rationing baby milk powder to two cans per customer.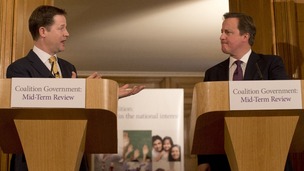 How would the Government be seen to perform if it judged itself by the same standards at the business world?
Live updates
Govt urged to cut fuel duty
Morrisons has admitted that its performance fell short of expectations after reporting a 7% drop in full-year profits to £879 million.
The supermarket, which generated sales of £18.1 billion in the year, said it had not done enough to communicate its promotions and suffered because it still lacked a meaningful presence in the two fastest growing sectors of the market.
The UK's fourth-biggest grocer, which employs 129,000 staff at 498 stores, said like-for-like sales dropped 2.1% in the year, while the average of 11.4 million customers in its stores each week was down on the prior year.
Govt urged to cut fuel duty
Morrisons has said it plans to launch an online food offer by January 2014 to better compete with rivals as it posted its first fall in full-year profits for six years.
Unlike the other grocers that make up Britain's so called "big four" - market leader Tesco, Wal-Mart's Asda and J Sainsbury - Morrisons currently does not have a website for the home delivery of food.
Morrisons is in talks with British online grocer Ocado which could lead to some form of partnership deal, but has said its online offering would not be dependant on the Ocada talks.
Today's announcement that we are launching an online food offer in 2014 is another important step in Morrisons strategy of being 'Different and Better than Ever'. We may be a late entrant to the online food market but we have learnt from our involvement with Kiddicare and Fresh Direct. We have long been a leader in fresh food and our craft skills and vertical integration really set us apart 3 from the competition. Ensuring that these points of difference translate into our online food offer will be a priority.
– DALTON PHILIPS, MORRISONS CHIEF EXECUTIVE
Advertisement
Govt urged to cut fuel duty
Although this has been a difficult year in trading terms for Morrisons as we struggled to grow sales in a tough consumer environment, we have delivered a 7% improvement in underlying earnings per share and announced a 10% dividend increase, in line with our previously stated policy. It has also been a period of significant strategic progress as we continue to lay the foundations for future growth.
– Sir Ian Gibson, Morrisons Chairman
Govt urged to cut fuel duty
The sustained pressure on consumer spending was reflected in our like-for-like sales performance, which was not as good as it should have been. We have implemented a range of measures to address this and are making good progress in improving our promotional effectiveness and in communicating our points of difference.
Recent events have underlined why it's so important that we tell our customers how and why we're different and what our vertical integration really means for them. Food quality, provenance and the issue of trust are at the forefront of consumers' minds and these are all areas where Morrisons has something genuinely different to offer.
– Dalton Philips, Morrisons Chief Executive
Govt urged to cut fuel duty
Morrisons has just announced another set of results with another drop in sales. They have fallen behind competitors without convenience stores like Tesco Express of Sainsburys Local. And they have not moved into online shopping in a significant way.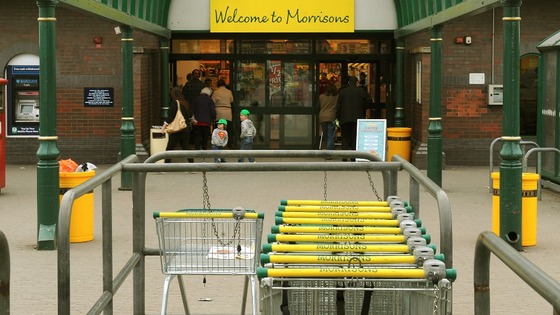 This morning though they have revealed what many expected - they are in talks with Ocado, who have problems of their own, to use their operations. And they have recently bought some empty high street sites from Jessops and HMV to develop more 'M-Locals'.
Will this be enough to turn things around? It is customers around the country who will decide. We will be talking to the boss this morning.
Govt urged to cut fuel duty
Morrisons preliminary results show underlying profits before tax down 4% to £901m with like-for-like sales (excluding fuel and VAT) down 2.1%.
It marks the first fall in full-year profits for six years.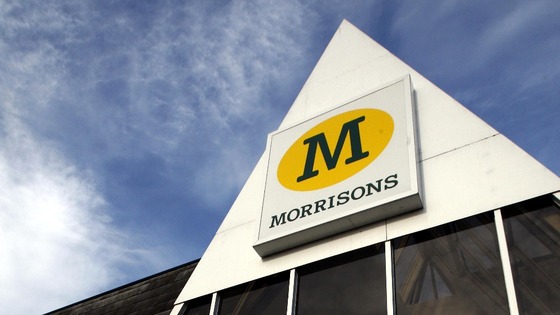 Advertisement
Govt urged to cut fuel duty
Morrisons is in talks with Ocado, for a partnership that would use the online retailer's expertise to play catch up with supermarket rivals, Sky News reports.
This morning the company will post its full-year results, but according to Sky, is not in a position to announce its joint venture with Ocado at this stage.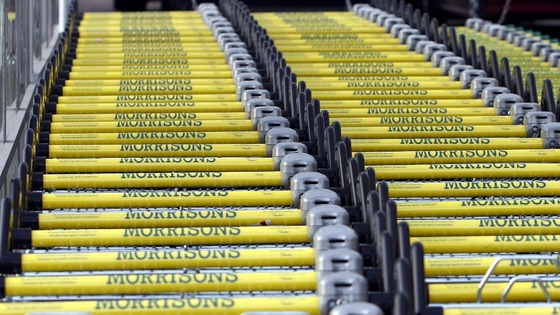 The publication said that although talks had been in place, they might not lead to an agreement.
Morrisons is expected to signal the company's move into online retailing this morning, along with a possible loss in sales profits.
Govt urged to cut fuel duty
A big fall in profits is expected from supermarket chain Morrisons as the company reveals its full-year results today.
Recently, the company acquired TV personalities Ant and Dec to front a series of new adverts for the stores.
It is thought that these are part of new measures to get shoppers back in stores, the Guardian reports.
The newspaper added that chief executive Dalton Philips could today unveil his strategy for tackling the issue of a fall in sales, and the lack of a full online grocery.
Govt urged to cut fuel duty
Supermarket chain Morrisons is expected to announce a drop in sales today.
In the quarter to 28th October last year, sales were "lower than anticipated", a statement on the Morrisons website said.
Total sales (exc VAT) excluding fuel were down by 0.4 per cent (up 0.2 per cent including fuel)
Like for like sales (exc VAT) were down 2.1 per cent (down 1.3 per cent including fuel)
Source: Wm Morrison Supermarkets PLC
Read: Morrisons CEO: Christmas trading lower than anticipated
Govt urged to cut fuel duty
The Telegraph has reported that WM Morrison Supermarkets is expected to confirm today that the company will start to sell food on the internet.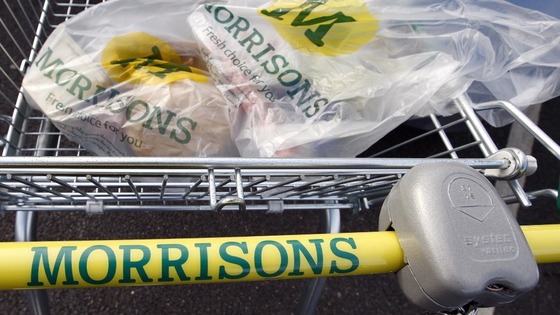 The newspaper added that although the supermarket chain is unlikely to reveal much detail about its online plans, it is thought that Scott Weavers-Wright, head of non-food, will join the division.
The store could use a "dark store", one that is not open to the public, to deliver its orders.
Load more updates
Back to top